Why Joe Biden's Age Is a Problem, but Donald Trump's Isn't
Voters may view President Joe Biden's age differently to former President Donald Trump, despite the fact the president is not much older than his immediate predecessor.
Biden is the first serving octogenarian president in U.S. history—he turned 80 years old in November—and his age has been the subject of speculation and some mockery.
Trump, who has already announced his intention to seek the 2024 Republican presidential nomination, is 76, but recent polling from Yahoo News/YouGov suggests voters view the men's advancing years differently.
The poll found that 65 percent of Americans agreed that Biden would be "too old for another term as president" when they were informed that he'd be 82 starting a second term in 2025 and 86 by the end of it.
A further 18 percent said he wouldn't be too old and 17 percent weren't sure.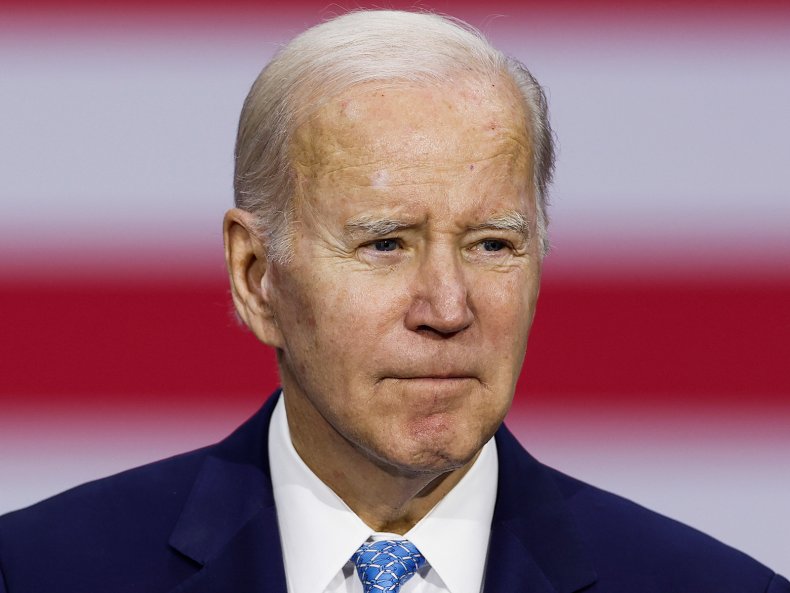 However, poll respondents took a different view of Trump, who is a few years younger than Biden.
When they were informed that Trump would be 78 years old starting a new term and 82 by the end of it, just 45 percent said he would be too old to serve as president, while 35 percent said he wouldn't be too old and 20 percent weren't sure.
The Yahoo News/YouGov poll was conducted among 1,516 U.S. adults from February 23 to 27.
The president is reportedly sensitive about his age and the frequent media focus on it, and according to a Politico report in December, Biden told an ally earlier in 2022: "You think I don't know how f***ng old I am?"
If he chooses to run for another term, Biden will be 81 at the time of the next presidential election and turn 82 shortly after it. Trump is currently 76 and will be 78 by the time of the next election.
Political scientists who spoke to Newsweek on Wednesday suggested that voters saw visible differences in Biden and Trump that could account for the discrepancy in the poll.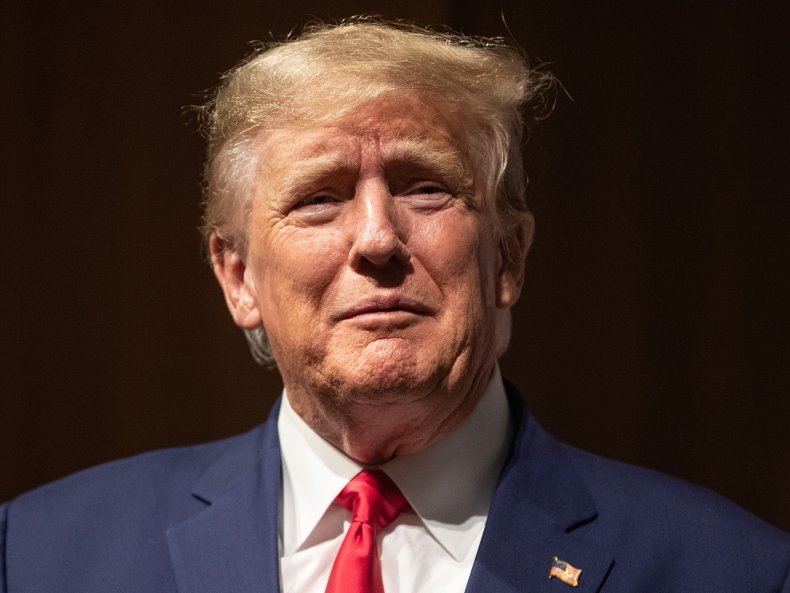 The 'Eye Test'
Former President Trump may not appear to be in perfect health, but he comes across differently to Biden, according to Thomas Gift, founding director of the Centre on U.S. Politics, University College London, U.K.
"Trump's age not being a concern like Biden's is simply the result of the 'eye test,'" Gift told Newsweek.
"An objective look at both candidates makes two things clear," he said. "One, Trump's not exactly the specimen of perfect health—far from it—but he's vigorous; and two, questions about Biden's sharpness—both mental and physical—aren't just a Fox News hit job."
"That's nothing against Biden, and maybe he can maintain his White House duties for another four years. But it's clear that age has taken a toll," Gift added.
Biden's Gaffes
Biden is well-known for his gaffes and verbal flubs, which could be contributing to concerns about his age and potentially his mental competence.
Robert Singh, a professor of politics at Birkbeck, University of London, U.K., told Newsweek on Wednesday he believed there were "a couple of reasons" people were concerned about the president's age.
"First, there is inevitably a difference between a sitting president and a candidate—even if the candidate has been president before—which focuses attention on the incumbent much more intensely," he said.
"Second, while Trump has made innumerable impolitic comments and verbal errors, he has not displayed the same type of gaffes as Biden," he went on.
"In Biden's case, much of what voters perceive, rightly or wrongly, in his gaffes, hesitations, and falls, is suggestive of mental and physical frailty—not unexpected in an octogenarian," Singh said.
Singh added that in Trump's case "he doesn't appear to have mental health or physical issues, even if half the country or more disagree with what he says and the way that he says it."
"With Biden running for office as an 82-year-old in 2024, those differences are likely to be magnified," Singh said.