Who Is Laine Hardy and Why Was the 'American Idol' Alum Arrested?
Country rock singer Laine Hardy shot to fame as the winner of American Idol in 2019. Since then, the 21-year-old has released numerous singles and even dropped his debut album Here's To Anyone in September 2021.
However, Hardy has hit headlines following allegations he bugged his ex-girlfriend's dorm room at Louisiana State University with an electronic recording device.
On April 29, Hardy was arrested by the Louisiana State University Police Department and taken to the East Baton Rouge Parish Prison for violation of 15:1303—interception and disclosure of wire, electronic or oral communication.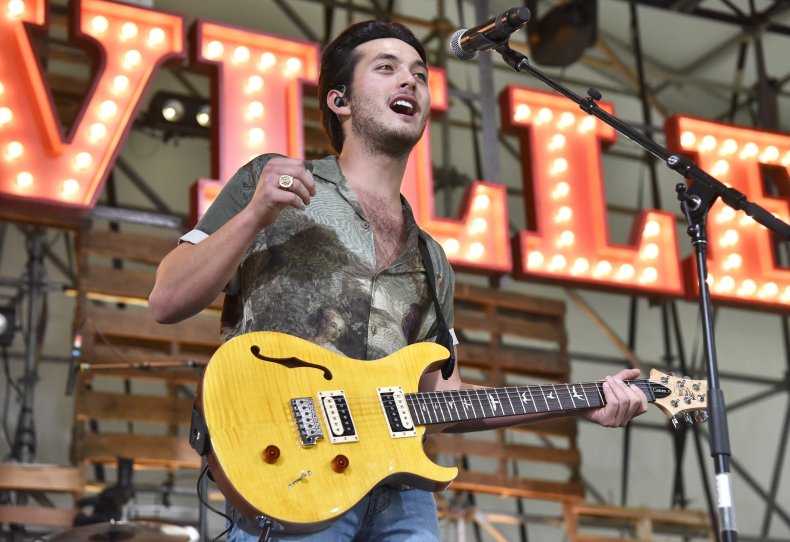 According to the arrest warrant, the electronic device was discovered by his ex-girlfriend and her roommate, hidden in the dorm room's futon on April 6. Hardy's ex-girlfriend had also become suspicious when Hardy was able to tell her information about her private life over the Christmas break that she had not yet told him.
The warrant also states Hardy allegedly confessed to his ex-girlfriend in a Snapchat message that he had bugged her room but had removed the device and thrown it away into a pond. However, this turned out to be false.
Hardy is not a Louisiana State University student. According to court documents, Hardy dated the unnamed student for four months beginning in November 2021 and ending in February 2022.
If found guilty, Hardy could face a fine of up to $10,000 and/or a prison sentence of between two to 10 years.
He has been released on a $5,000 bond pending the outcome of the case, reported The Guardian.
Taking to his social media channels on April 29, Hardy posted a statement regarding his arrest, sharing he was fully cooperating with the police and asked for privacy.
He wrote: "Earlier today, I received a warrant due to allegations made against me and have been fully cooperative with the Louisiana State University Police Department.
"I understand that my career has thrust me into the public spotlight, and I embrace that wholeheartedly as my entire world belongs to my music and my fans.
"However, due to the sensitive nature of this allegation, I humbly ask for privacy at this time. I have the utmost respect for the law and will assist in their investigation as needed moving forward."
Who is Laine Hardy?
Laine Hardy won American Idol Season 17 in 2019, beating runner-up Alejandro Aranda and Madison VanDenburg for the top spot.
He had a long journey with the singing competition, having auditioned for the show in 2018 but did not make it past the Top 50.
Hardy returned to the show the following year to play guitar for his friend Ashton Gill during her audition but was asked to audition solo by judges Katy Perry, Lionel Richie, and Luke Bryan.
Lucky for Hardy, second chances really did exist and he went all the way to the final and was eventually crowned the winner at just 17-years-old.
Since then, he has gone to release the songs "Ground I Grew Up On," "Let There Be Country," "Tiny Town" and "Other LA."
In 2021, he released "Memorize You" and a follow-up single "Authentic." He released his debut album Here's To Anyone in September 2021.
He recently appeared on The Great Idol Reunion (Monday, May 1), performing with former contestant, Laci Kaye Booth. The show was pre-taped before the allegations against Hardy were made public.