Why 'Magnum P.I' Has Left CBS and Where to Watch Season 5 Now
The reboot of Magnum P.I. is undergoing another major change ahead of its fifth season.
The drama first began in 1980 and starred legendary actor Tom Selleck as the titular character Thomas Magnum, an ex-Navy SEAL who returns home from war to use his special set of skills for a secret venture as a private investigator in Hawaii.
Selleck played Magnum for eight seasons, with the final run airing in 1987.
Magnum P.I. then returned in 2018 for a revived version with a brand new cast, including Jay Hernandez, Zachary Knighton, Perdita Weeks, Amy Hill, Stephen Hill and Tim Kang.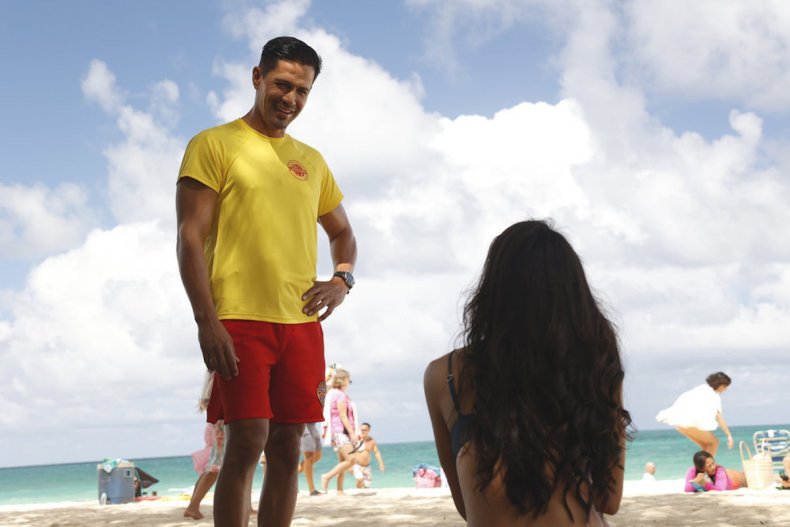 The new version featured Hernandez in the lead role and was hugely popular but, despite being acclaimed by viewers, fans of the show received some shocking news in last year that it was being canceled. And now, Magnum P.I. has a brand new home.
Newsweek has everything you need to know about the new season of Magnum P.I. and where to watch it.
Why Did Magnum P.I. Leave CBS?
CBS announced that it was canceling Magnum P.I. in May 2022 after four seasons.
The drama was one of the highest-rated shows in its Friday night time slot and was hugely popular, leading to backlash from fans after news of the cancellation broke.
It was reported that the decision was made after negotiations broke down over licensing fees.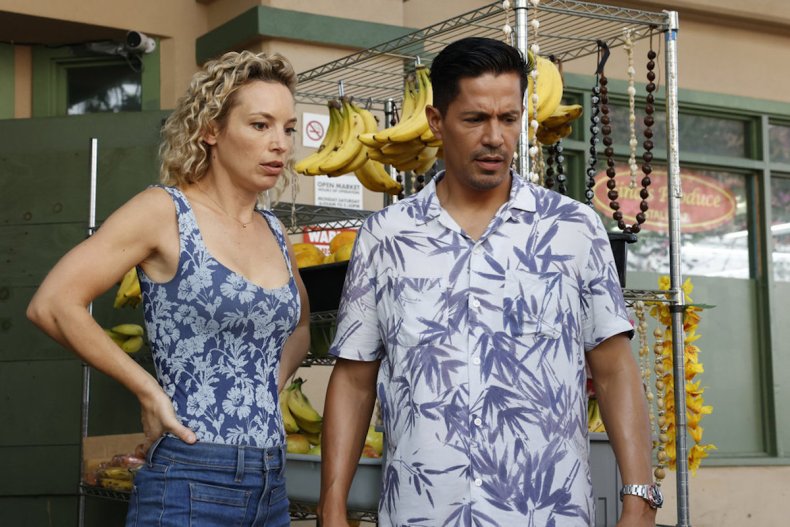 CBS Entertainment President Kelly Kahl seemed to hint this was indeed the case, telling TV Line that month: "You have some tough decisions to make and you have lots of factors—and I'm not going to rule [the licensing fee] out as one of them."
"It was a great team to work with, and one of the tougher decisions we had to make," she added.
Lead actor Jay Hernandez expressed his disappointment at the time the news broke that season four would be the last installment of Magnum P.I. on CBS.
He shared an emotional message on his Instagram in the caption of a picture of him posing next to his character's iconic red Ferrari.
"That's a wrap! Time to hang up the Aloha shirt," he wrote. "Thanks to all the millions of fans who supported us, the crew who worked tirelessly and the cast who I now call family. Love y'all. See ya on the next one."
Fans of the series then began assembling, demanding that the show continue.
In June 2022, some fans even rented a billboard in New York City's Times Square, an impressive gesture that caught the attention of Perdita Weeks, the British actress who plays Juliet Higgins in Magnum P.I.
She tweeted about the "insane" billboard at the time, teasing that fans should "stay tuned" for more news on the show.
Where to Watch
Magnum P.I.
Season 5
Luckily for Magnum P.I. fans, NBC confirmed in July 2022 that the show had been picked up for another two seasons.
The first season on NBC will premiere on Sunday, February 19, at 8 p.m. ET with a double episode special. Subsequent episodes will follow weekly at the same time slot.
Episodes will be available to stream the next day on Peacock.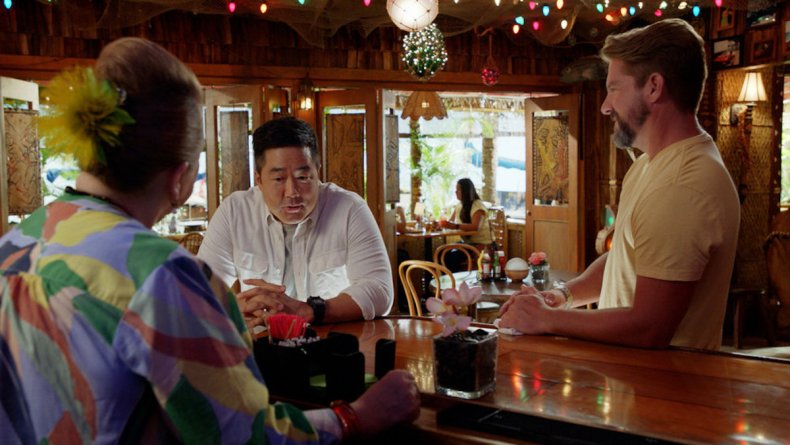 In July 2020 CBS confirmed that Magnum P.I.'s showrunner Peter Lenkov, who also worked on MacGyver, had been let go from his position following multiple investigations into alleged verbal abuse.
"Peter Lenkov is no longer the executive producer overseeing MacGyver and Magnum P.I., and the studio has ended its relationship with him," CBS TV Studios said in a statement at the time. "Our studio is committed to ensuring safe and respectful production environments."
Lenkov's replacement on Magnum P.I., Eric Guggenheim, has continued to serve as the showrunner for the series during its move to NBC.
Magnum P.I. Season 5 is scheduled to premiere on February 19 on NBC.