Why Do Prince Harry and Meghan Markle Want to Use Royal Titles?
Prince Harry and Meghan Markle have revealed their children are Prince and Princess for the first time, months after they were given the titles.
The Duke and Duchess of Sussex have been entitled to call their children Prince Archie and Princess Lilibet since September 2022, when Queen Elizabeth II died and King Charles III became Britain's new head of state.
That is because the George V Convention states that grandchildren of the monarch can use those titles, and Charles is their grandfather.
However, Harry and Meghan released a six-hour Netflix series about their lives in December and Harry a 411-page book in January without revealing their children's new titles, suggesting there may have been some soul-searching over the decision about whether or not to use them.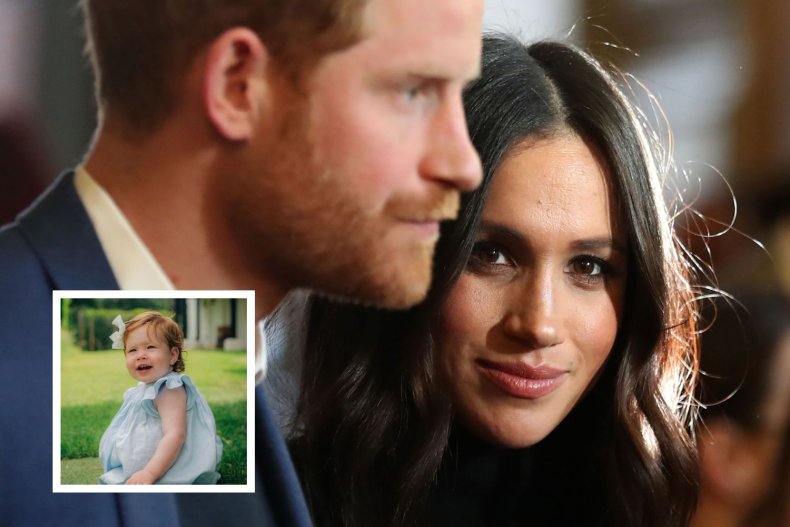 Meghan expressed major doubts about the impact of having a title during their 2021 Oprah Winfrey interview: "It's not our decision to make, right? Even though I have a lot of clarity on what comes with the titles, good and bad—and from my experience, a lot of pain. I, again, wouldn't wish pain on my child, but that is their birthright to then make a choice about."
Meghan is certainly not the only one to make this observation as Princess Anne told Vanity Fair in 2020 about her own decision to decline titles for her children Zara Tindall and Peter Phillips: "I think it was probably easier for them, and I think most people would argue that there are downsides to having titles. So I think that was probably the right thing to do."
Anne remains a working royal, while her untitled children have had the freedom to pursue careers outside the monarchy.
Harry and Meghan—despite quitting royal life—continue to style themselves the Duke and Duchess of Sussex and will seemingly also now refer to their children as Prince Archie and Princess Lilibet in formal contexts.
One reason for this may lie in a statement their spokesperson released on Thursday: "The children's titles have been a birthright since their grandfather became Monarch. This matter has been settled for some time in alignment with Buckingham Palace."
In other words, they may have mixed feelings about the impact of titles but are perhaps more certain about their desire to stop their children losing what they are rightfully owed by a hereditary monarchy.
However, the decision still comes with reputational risks as American public opinion has swung sharply away from believing the couple should have titles.
Some 45 percent of Americans now favor Harry and Meghan being stripped of their titles compared to 26 percent who would oppose such a move, according to polling by Redfield & Wilton for Newsweek in January 2023.
As recently as December 5, 43 percent of Americans wanted them to keep their titles, while 27 percent wanted the Sussexes stripped of them in polling by Redfield & Wilton for Newsweek, showing how fast the tide has turned.
Edward Coram James, chief executive of PR agency Go Up, told Newsweek: "On the one hand they are saying they don't know whether they are going to go to the coronation, and yet on the other hand they are styling their children prince and princess.
"Of course, they can do what they want with their children's titles but its just another example of inconsistent and slightly confusing messaging from the Sussexes.
"Confusing messages don't usually play well with the public and that is why we have seen their popularity tank.
"The implications are obvious, which is that they recognize that their only currency is being royal. Their optics are all over the place and it just shows such a lack of consistency in their messaging.
"Do they want to be royal or do they not want to be royal? Do they respect the royal family as an institution or do they think it's a relic of the past and a symbol of racism and colonialism?
"Essentially they need to work out what it is they actually believe and what it is they feel."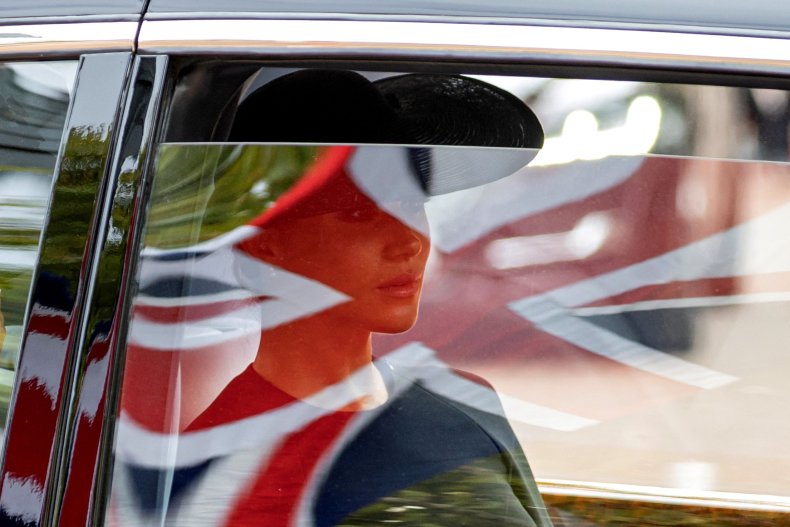 There is another potential issue for Harry and Meghan in their messaging too. One criticism leveled at the couple after their Netflix docuseries was that their royal story can sometimes feel one-sided and relentlessly negative, giving too little time to the positive aspects and privileges of their royal lives.
In that respect, it is perhaps striking that the Sussexes would level such damaging allegations at the royal family over the issue of titles when speaking to Oprah Winfrey in March, 2021, and then leave it six months following Charles' accession before revealing that their children are in fact prince and princess after all.
The long silence was followed by a confusing announcement that forced both sides to clarify the situation, creating a tense public and media atmosphere.
Not the first time, Charles' monarchy appears to be offering an olive branch while Harry is seemingly unwilling to acknowledge it, nor to offer any positivity in return.