Why Prince Harry's own Past Race Scandal Strikes to Core of his Reputation
Prince Harry had to apologise for calling a fellow officer cadet a "P***" and telling another soldier he looked like a "raghead" while in the army.
Since then he has taken up the fight against racism, describing in September how "living a day or a week in my wife's shoes" helped him understand unconscious bias.
His new enthusiasm for tackling racial inequality has seen him call for Britain to address the crimes of empire and tell Oprah Winfrey racism "was a large part of" their decision to leave for America.
Harry and Meghan also accused an unnamed royal family member of expressing concern over whether baby Archie's skin would be too dark.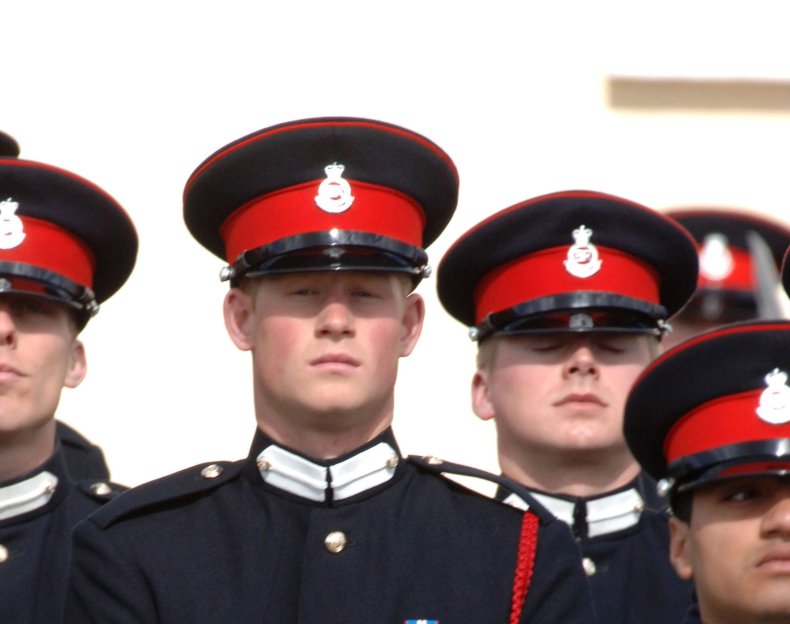 However, the prince has not revisited his own past comments in a self-shot video while he was at Sandhurst Military Academy in 2006.
The prince can be heard saying "there's our little P*** friend" as he zoomed in on Ahmed Raza Khan, who went on to be an officer in the Pakistani army, decorated for bravery.
The footage, leaked to the News of the World three years later, also showed him telling a white soldier in a headscarf: "F*** me, you look like a raghead."
Harry made clear how important his reputation with the military is during a court case he won against the Mail on Sunday this year.
The newspaper had accused him of turning his back on the royal marines since stepping back from royal duties and settled the case out of court.
A court filing by Harry's lawyers reads: "[Prince Harry's] reputation is inextricably tied up with and substantially depends upon his links with the military and his role in promoting the welfare of its current and former members."
It added: "[Prince Harry's] reputation would have been particularly harmed in the eyes of military and ex-military personnel by reason of the allegation that he had generally snubbed and turned his back on his comrades and Britain's military community."
The newspaper had claimed he had not been in touch with the Royal Marines when in reality he had reached out to individual personnel.
However, the case also highlights the thin tight rope he would have to walk in revisiting his racist remarks during his armed forces training.
At the time, a spokeswoman for the Ministry of Defence told the Press Association: "Bullying and racism are not endemic in the Armed Forces."
And a palace statement at the time read: "Prince Harry fully understands how offensive this term can be, and is extremely sorry for any offence his words might cause.
"However, on this occasion three years ago, Prince Harry used the term without any malice and as a nickname about a highly popular member of his platoon.
"There is no question that Prince Harry was in any way seeking to insult his friend.
Prince Harry used the term 'raghead' to mean Taliban or Iraqi insurgent."
It is unclear how the prince would now view that rebuttal following the awakening to racism he experienced through his relationship with Meghan.
In September, he told the Evening Standard: "Once you realize or you feel a little bit uncomfortable, then the onus is on you to go out and educate yourself, because ignorance is no longer an excuse.
"And unconscious bias, from my understanding, having the upbringing and the education that I had, I had no idea what it was. I had no idea it existed.
"And then, sad as it is to say, it took me many, many years to realise it, especially then living a day or a week in my wife's shoes."