Why Prince Philip Funeral Made Royal In-Law Say Queen Elizabeth II Is 'Literally Amazing'
Queen Elizabeth II is "literally amazing" for sitting alone during Prince Philip's funeral—like many grieving families across Britain, her grandson-in-law said.
Former rugby star Mike Tindall was one of just 30 guests at St George's Chapel, in Windsor Castle, for the funeral of the Duke of Edinburgh on Saturday.
Alongside wife Zara Tindall, Elizabeth's granddaughter, they socially distanced during a scaled-down funeral that was originally planned to accommodate hundreds but was revised due to the pandemic.
During his podcast, The Good, The Bad and The Rugby, he said: "Look it's been a difficult 10 days, and I look back on the day, as eerie as it was, with no crowds and the social distancing and the way everything was, I think it was the perfect day, how he would have liked it.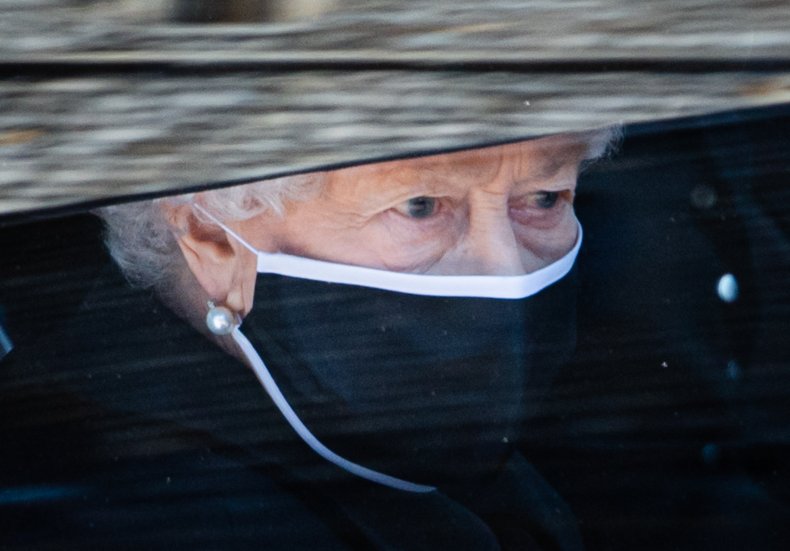 "If that makes any sense whatsoever. No fuss, get on with it.
"And my love for the Queen was even better, she sat there completely on her own.
"Separated herself in terms of, 'this is what the world is right now, and I'm going to lead by example' and she's amazing, literally amazing."
Many details of the funeral had been planned by Prince Philip himself, including a green Land Rover he helped design that carried his coffin.
Tindall revealed for the first time how the royals themselves were overcome when seeing his personal touches.
The former England player told his podcast: "There were eerie moments, for the family, it could have been his hat on the carriage he rides, his gloves, or it could have been the hat on his coffin and the sword.
"The buglist [bugle player], the piper, there were a lot of things that brought home memories.
"It was a sad day but, you know, I think it was very well run and he was very well looked after and hopefully he's looking down now and is happy with the day."
The queen shared her own sadness following the funeral as she marked her 95th birthday without Prince Philip on Wednesday.
She said: "I have, on the occasion of my 95th birthday today, received many messages of good wishes, which I very much appreciate.
"While as a family we are in a period of great sadness, it has been a comfort to us all to see and to hear the tributes paid to my husband, from those within the United Kingdom, the Commonwealth and around the world.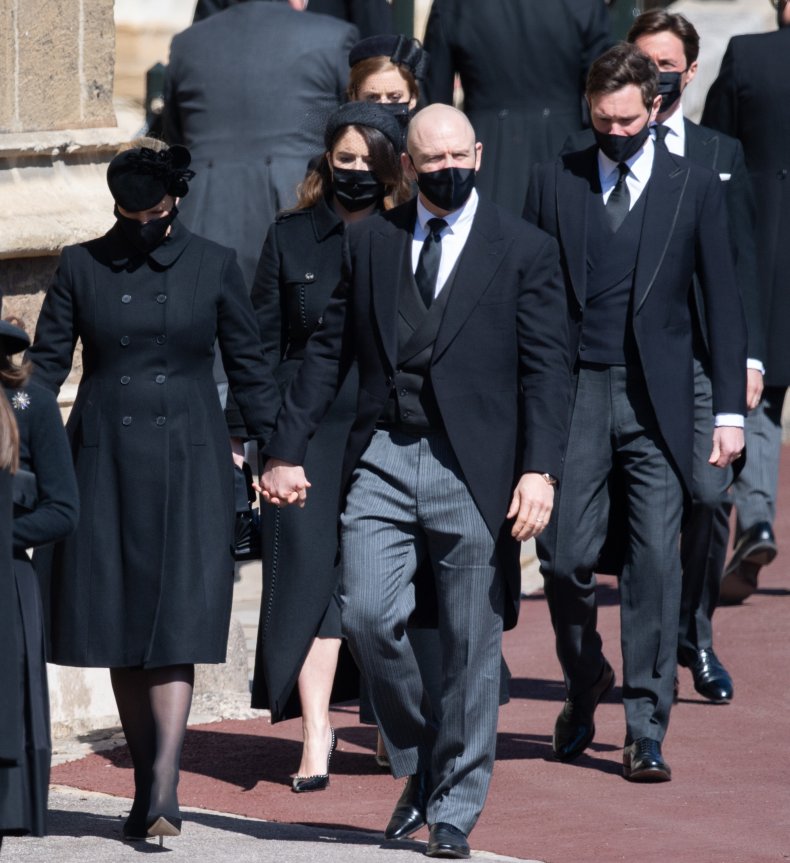 "My family and I would like to thank you all for the support and kindness shown to us in recent days.
"We have been deeply touched, and continue to be reminded that Philip had such an extraordinary impact on countless people throughout his life."