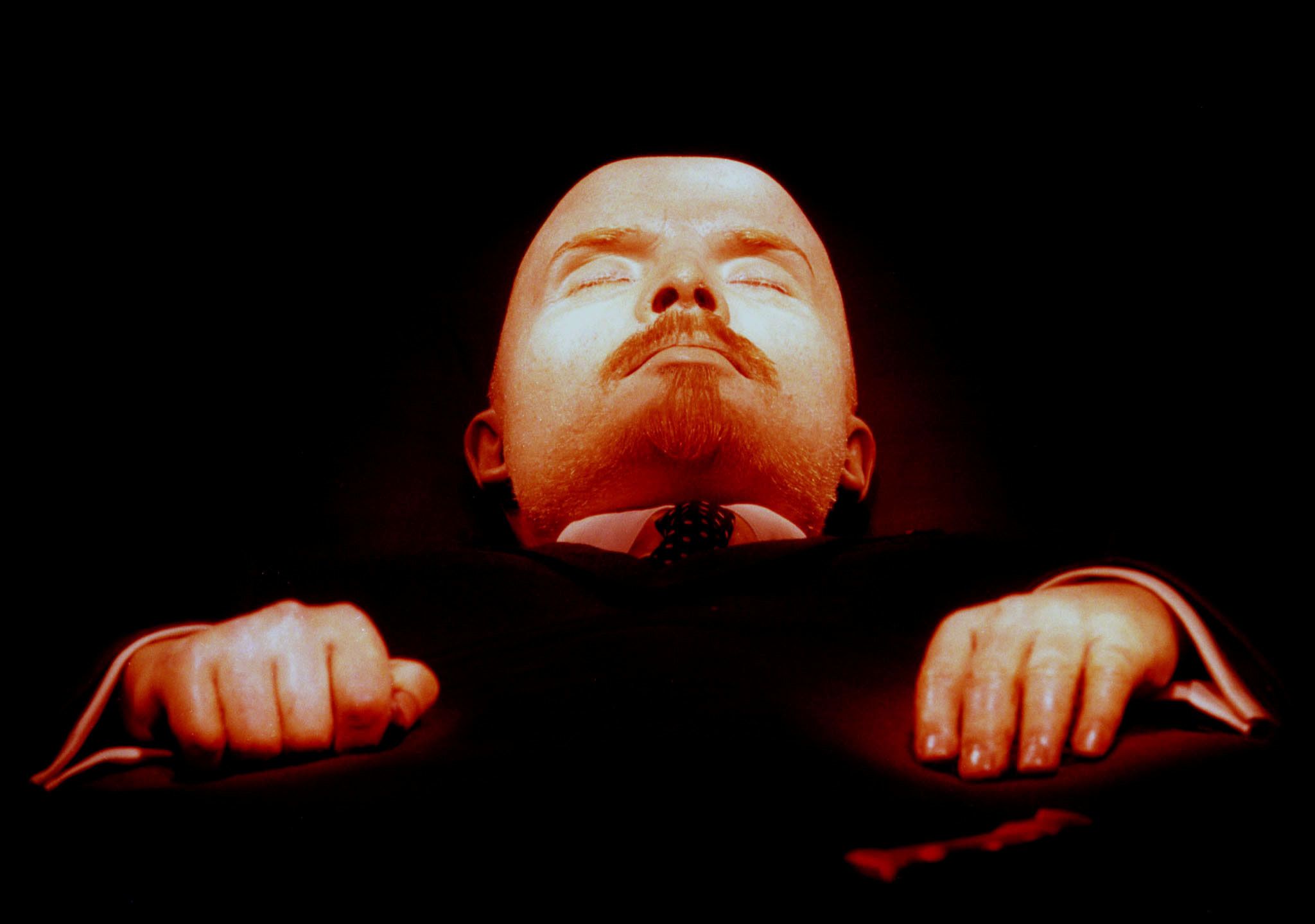 A full century since seizing the reigns of the Russian state from the grip of a weak cabinet and an ousted royal dynasty, Vladimir Lenin can still draw a crowd in Russia's capital, Moscow.
But the citizens of Russia no longer gather in Red Square to hear the leader of the 1917 revolution give a rousing speech, rather they queue for a glimpse of Lenin's inanimate body, embalmed and laid to rest in his public tomb.
Whether or not Lenin should remain on show in front of the Kremlin is a debate that began even while he was alive. As his health declined, Lenin's acolytes discussed whether his body should be displayed in a masoleum.
His contemporaries Leon Trotsky, Lev Kamenev and Nikolai Bukharin famously opposed the idea of his embalming, while his late wife, Nadezhda Krupskaya, wrote for the Pravda newspaper in the year of his death: "Do not build for him monuments, castles in his name, (hold) opulent receptions in his memories etc. To all of this he assigned such little significance in life and it saddened him so."
Multiple biographers of Lenin have claimed that Krupskaya found the the sight of her husband inside his tomb upsetting.
Read More: Will Putin rule longer than Joseph Stalin? He passed a major milestone on his way
On the face of it, it is baffling that Lenin's 93-year posthumous residence at Red Square has lasted this long. Numerous polls over the last 25 years have shown that most Russians would prefer to see the founder of the Soviet Union buried. Earlier this year state pollster WCIOM claimed that only 18 percent of Russians wanted Lenin's body to remain on show.
The Russian Orthodox Church has also never been a fan of the mausoleum, repeatedly arguing that Lenin ought to be buried. Moscow bishop and church spokesman Hilarion Alfeyev declared Lenin's funeral as "late by a quarter of a century " in April. As a socialist, atheist, "heretic and apostate" Lenin did not even deserve a Christian burial, the bishop said, let alone worship.
Lenin's final successor at the helm of the Soviet state, Mikhail Gorbachev, endorsed the idea of burying the Bolshevik figurehead, while Russia's first President Boris Yeltsin vowed multiple times to put Lenin in the ground, declaring in 1997: "Red Square must not resemble a cemetery."
His successor, Vladimir Putin, has shown lax enthusiasm about Lenin, accusing him of ruling poorly and metaphorically "placing an atomic bomb" under Russia. But he, like his predecessors, has so far bowed to the status quo with regards to Lenin.
Earlier this year it appeared that the cause to finally bury Lenin had two of Russia's four parliamentary parties onside, including Putin's all dominating United Russia. A total of six deputies, three from Putin's party and three more from the pro-Tsarist LDPR, drafted a motion to bury Lenin.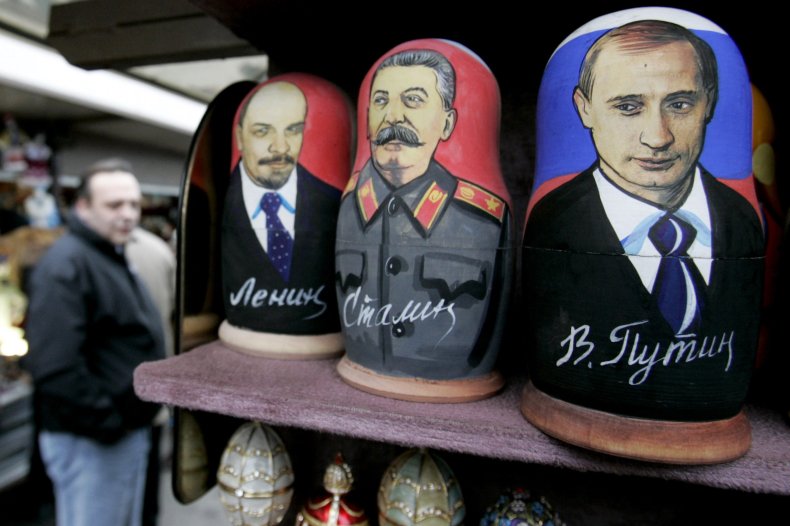 But Russia's Communist Party, which continues to revere both Lenin and Joseph Stalin as nearly infallible, oppose the move.
It was Stalin's initiative to install and keep the chemically treated corpse (using a formula also developed on his orders) in front of the Kremlin's gates. Breaking ranks with Trotsky, Kamenev and Bukharin, Stalin informed his party members during Lenin's final year of life that the ailing leader's death was impending. After a series of strokes, should another one prove fatal, Lenin's final send-off had to be prepared in advance.
"Some comrades say that modern science makes it possible to preserve the body of the deceased with the help of embalming, for a long enough time in order to allow our consciousness to accommodate itself to the thought that Lenin is no longer with us after all," Stalin told the politburo, according to a now famous book by party-member-turned-dissident Nikolay Volsky.
Today it is Communist Party leader Gennady Zyuganov that has inherited the cause of keeping Lenin in Red Square. In a parliament where virtually all parties' members broadly agree with Putin's policies, Zyuganov's mission to keep Lenin unburied has often seemed like the Communists' defining policy in a manifesto with few radical breaks from the status quo.
Whenever the topic of burying Lenin, be it under Yeltsin, Putin and Dmitri Medvedev, Zyuganov has been there to oppose it.
"I do not see anything in this other than disgrace and vulgarity," Zyuganov said last week about the latest call to bury Lenin from liberal presidential hopeful Kseniya Sobchak. Removing Lenin from his tomb would be "barbarity on the Red Square," Zyuganov said.
"All the scum in the world cannot forgive Lenin and Stalin for the accomplishments of the Soviet state," Zyuganov snyly said in March, asking that senators block the bill bury Lenin and regard it as a provocation towards the entire Russian state.
He then claimed to have gone straight to the top with his query, boasting in August that Putin had given him assurance Lenin would not be buried, regardless of any objections from parliament or the church.
Even on technical grounds, the church cannot force Lenin underground because his open sarcophagus complies with Orthodox customs as it is beneath ground level, Zyuganov told Itar-Tass in August. "Burials in crypts and in caves have long been established," he said.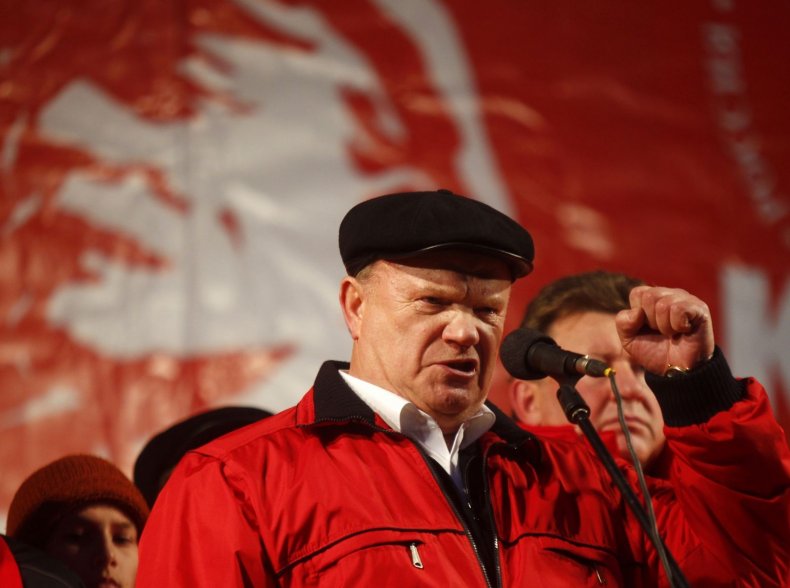 In 2005, Zyuganov had the assurance of the regional head in Russia's Caspian Kalmykia Republic that should Moscow try to push Lenin out of his mausoleum, he would invest a million dollars into moving the body out of Moscow and setting up the mausoleum in the regional capital Elista. Kalmykia President Kirsan Ilyumdzhinov said that Lenin, whose grandmother was from the region, would be welcome.
Putin, who is generally not adverse to running roughshod over other Russian politicians, has steered clear from the mausoleum controversy for most of his career. Lilia Shevtsova, Associate Fellow at Chatham House's Russia and Eurasia programme says this is deliberate.
"I think that the key consideration is not to shake a boat at difficult times," she says. "He does not need to give Communists an extra incentive for anger."
As diminished trade with the West and a recession after the annexation of Crimea hit ordinary Russians, Putin has relied on adopting an increasingly conservative outlook to maintain support. Courting older and working class Russians, the Kremlin has increasingly celebrated Soviet and religious slogans.
"Putin is thinking about stability at all costs and removing the body could infuriate the traditional base," Shevtsova says. Despite opinion polls, no large group of Russians has threatened to cause trouble if Lenin remains in the mausoleum. "He is hardly afraid of those who demand to close Lenin's chapter in Russia's history."
The Kremlin has continued to tip toe around the issue of putting Lenin in the ground. After Chechen President Ramzan Kadyrov and one of United Russia's most famous lawmakers Natalya Poklonskaya were the latest to field suggestions of burying Lenin on Thursday, Putin's spokesman refused to comment. "Multiple opinions are voiced" on the topic, Peskov said.
With less than a week until the centennial of the Bolshevik revolution, Putin has shown no sign that Lenin is going anywhere. The date was touted by some as the perfect time those like Zyuganov would stomach a funeral for the Soviet leader, given enough fanfare. The Kremlin is instead holding a World War II parade on the same day and keeping out of any Lenin talk.
"Besides, one more consideration is possible," Shevtsova says, noting perhaps Putin's ruling style has kinship with Lenin's. "Removing Lenin's body would mean undermining one of the symbols of personalized power. Putin is not ready to do that."