Why Was Bill Cosby Released? Conviction Was Overturned for This Reason
Bill Cosby was released from prison yesterday, having served two years of a 10-year sentence, after a court overturned his sexual assault conviction
The comedian's lawyers had appealed to the court in December 2020, arguing his life was put on trial and he had suffered from unquantifiable prejudice.
So why exactly was Cosby released and is such an agreement legally sound?
Cosby made a deal with Bruce Castor, the then-Montgomery County district attorney, in 2005.
Castor told Cosby that he would not face criminal charges in a case involving one of his accusers, Andrea Constand, if he testified in Constand's trial that alleged civil charges against Cosby.
Cosby was charged in December 2015 with sexually assaulting Constand. She claimed that in January 2004 she went to Cosby's house in Elkins Park, Pennsylvania, where she said he gave her three blue pills to help her relax.
She alleges that the pills made her semiconscious and unable to move, and that Cosby touched her crotch and put her hand on his penis before woke up fully around 4 a.m. to find her clothing removed. Testimony from Cosby stated they had consensual sexual contact.
Around 60 other women also accused Cosby of drugging and assaulting them over the course of decades.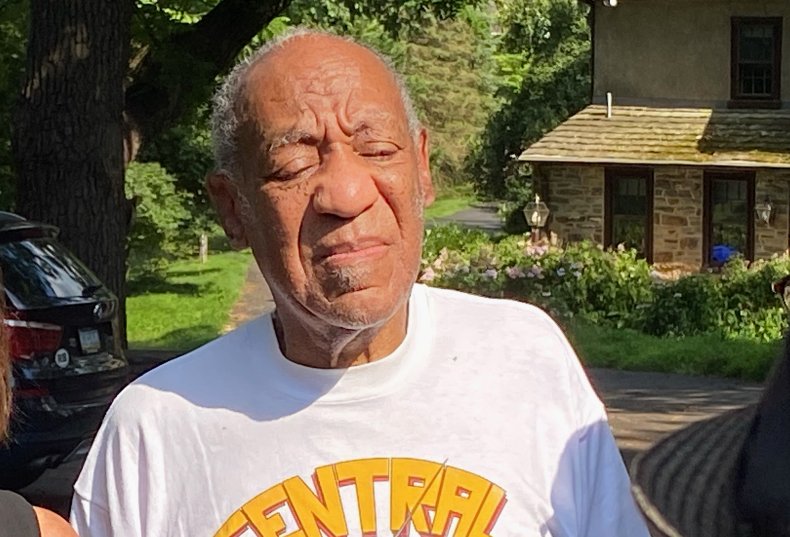 Castor later reneged on the deal, which led to Cosby's conviction.
In 2015, right before the statute of limitations was set to expire, Castor's successors reopened the case and charged Cosby—a prosecution that Castor objected to, citing the deal he had struck.
Castor made a rare legal argument that his decision should be binding on all future prosecutors.
This led to the Pennsylvania Supreme Court's overturning of Cosby's conviction Wednesday.
The court said that the non-prosecution deal Castor made applied to current and future district attorneys, which meant Cosby should not have been charged in the case.
"In light of these circumstances, the subsequent decision by successor DAs to prosecute Cosby violated Cosby's due process rights," Justice David Wecht wrote in the majority opinion. "There is only one remedy that can completely restore Cosby to the status quo ante. He must be discharged, and any future prosecution on these particular charges must be barred."
Journalist and lawyer Judd Legum raised such questions over the legal reasoning behind Cosby's release, saying that the decision based on Castor's agreement to grant him immunity is "not legally sound."
"PA has a very specific process for being granted immunity from prosecution," Legum wrote in a Twitter thread on Wednesday. "AND IT CANNOT BE GRANTED BY A PROSECUTOR. Rather, a prosecutor has to ask a court to grant immunity. IN COSBY'S CASE THE PROSECUTOR NEVER ASKED."
He explained: "So we are basically going off of the former prosecutor's (and Cosby's) word that such an agreement existed. The record is shaky, but IT DOESN'T MATTER. The prosecutor has no power to immunize Cosby unilaterally."
"The PA Supreme Court, obviously, knows the law about how people can get immunity in Pennsylvania
"But they claim that, regardless of the letter of the law, FUNDAMENTAL FAIRNESS requires them to enforce the 'agreement' between Cosby and Castor."
Legum described this as "BS" and said that Cosby would not be tricked into thinking he had immunity when he did not have immunity.
"His lawyers were too good for that," he added. "Cosby knew exactly what he was doing and he knew he didn't have immunity."
Judd described the agreement as a "wink-wink nudge-nudge deal between the prosecutors and Cosby's high-priced lawyers."
Cosby's spokesman Andrew Wyatt, was present at the prison for his release yesterday and spoke about the deal that led to his release.
"We want to thank the Pennsylvania Supreme Court. This is what we have been fighting for and this is justice and justice for black America," Wyatt said.
"This is the justice Mr. Cosby has been fighting for. They saw the light. He was given a deal, and he had immunity. He should have never been charged."