Last week, Lake Mead water levels started to even out after experiencing a steep increase for the last five months, but it isn't expected to last for long.
After years of drought, Lake Mead, which is in Nevada and Arizona, reached drastically low levels last summer, prompting fears that a dead pool—the point where water levels are too low to flow downstream—would occur much sooner than originally thought. Water levels started to recover this year because of above-average precipitation and snowpack that melted throughout the summer.
The lake has since recovered more than 20 feet, supplemented at times by excessive rainfall such as that from storm Hilary in August. AccuWeather meteorologist Alex DaSilva told Newsweek that he doesn't expect the lake to rise much more this water year, which ends September 30.
"Lake Mead probably reached its peak for this year," DaSilva said. "It doesn't look like there is any kind of major system that will bring any major rainfall. It may go down a little bit as we enter the fall months, that's kind of what it normally does as you move throughout the month of October and November."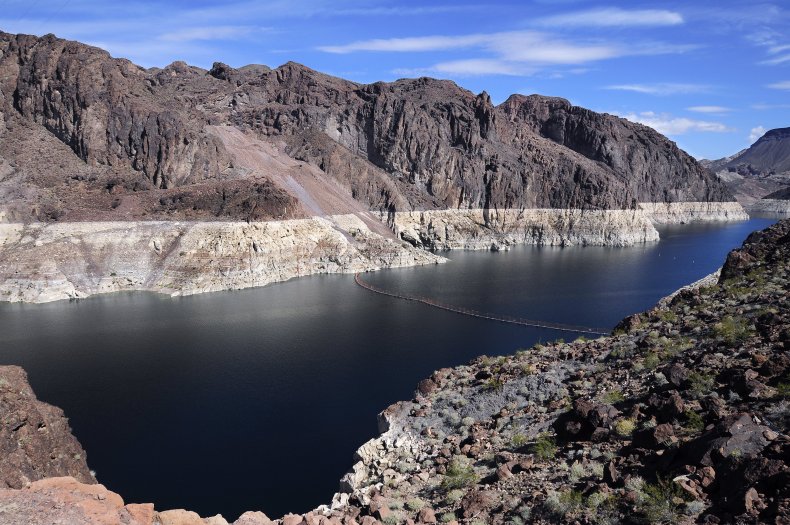 However, the pause isn't expected to last for long as forecasts show it will be an El Niño year this winter.
El Niño is a climate pattern that starts with warm water building up in the tropical Pacific west of South America. This happens every three to seven years. Last year was a La Niña year, or the periodic cooling of ocean surface temperatures in the central and east-central equatorial Pacific.
DaSilva told Newsweek that typically, El Niño is known for its above-average precipitation in the winter, not La Niña, which makes last winter an anomaly. The forecast this year shows that El Niño will bring average to slightly above-average precipitation during the winter months, meaning Lake Mead is expected to start rising again soon.
"We do expect that this winter will be an El Niño year, and our forecast is for near- to above-normal rainfall across [the] southwest," DaSilva said. "We will probably see periods of beneficial rainfall in that area should help the lake."
Last year was a record low year for Lake Mead, in which water levels reached 1,040 feet. Typically, Lake Mead's water levels rise over the winter and early spring months and start to decline in March. However, with the amount of snowfall supplementing the lake through the spring as it melted, this year the lake began rising in earnest in May and continued its upward trek through mid-September.
As of Monday, Lake Mead water levels were at 1,066.47, just slightly higher than Sunday levels, which were 1,066.46.