Will Melania Leave Donald Trump? After Stormy Daniels, a Third of Americans Think First Lady Should End Marriage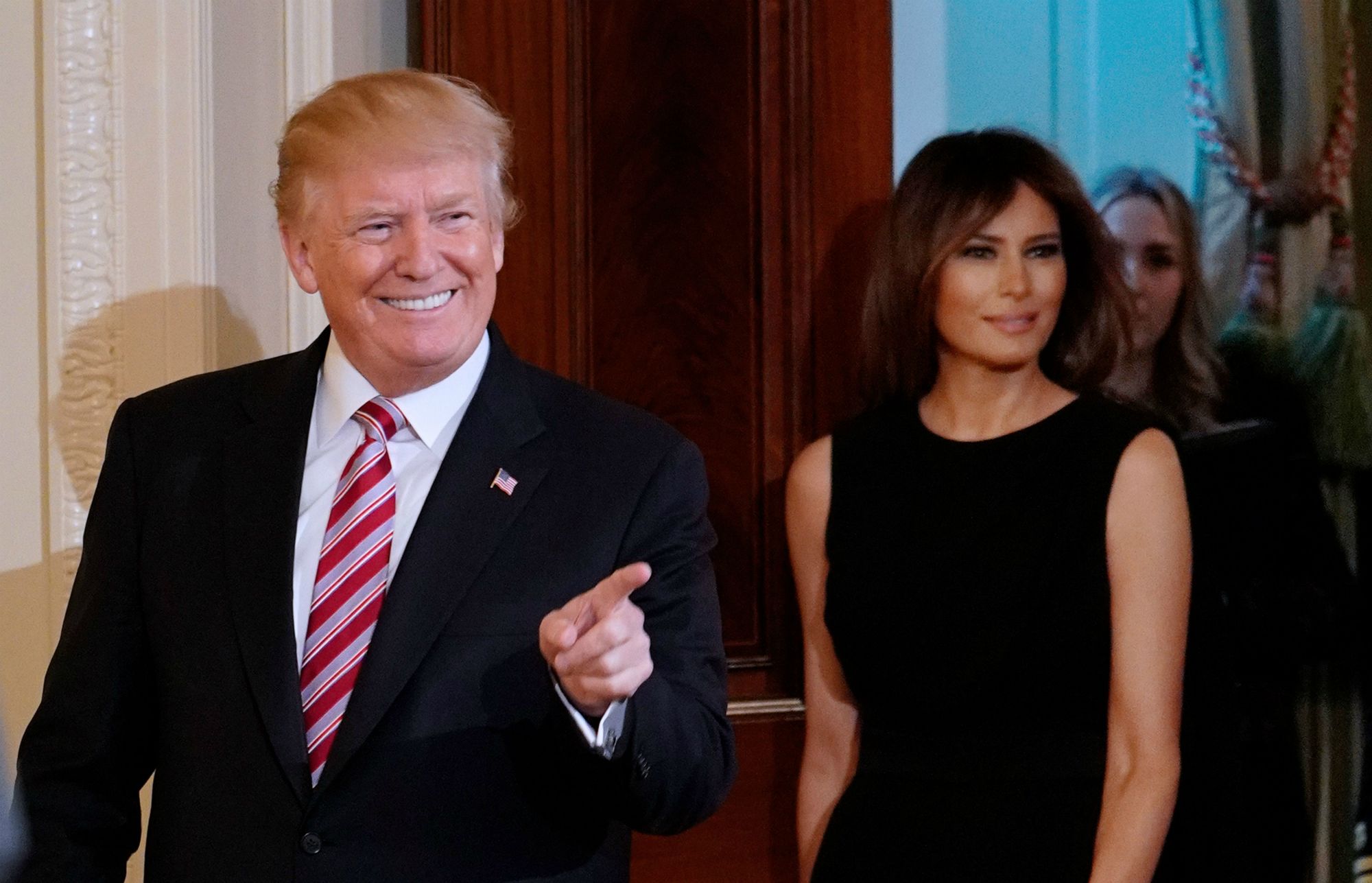 Over a third of Americans think first lady Melania Trump should leave President Donald Trump, following claims of an alleged affair with porn star Stormy Daniels in January.
A Marist poll published Wednesday—on Valentine's Day, no less—found that 34 percent of Americans think Melania should end her 13-year marriage to the president. The couple have an 11-year-old son together, Barron.
But, in case the first lady was seeking public opinion on the state of her marriage, a larger contingency of Americans think the Trumps should stay together. 23 percent were unsure what the first lady should do.
In January, The Wall Street Journal reported that Trump's personal lawyer Michael Cohen paid Daniels—real name Stephanie Clifford—$130,000 to buy her silence about an alleged affair with the president back in 2006. This week, Cohen claimed the money was paid out of his own pocket and was not related to Trump.
Daniels met Trump at a celebrity golfing tournament near Lake Tahoe in Nevada, in July 2006. There, it's claimed, they had sex at a hotel and began an affair.
Trump was married to Slovenian-born Melania Trump—née Knauss—for just over a year at this point. The couple had welcomed their son Barron in March 2006, just four months before Trump allegedly slept with Daniels.
The Marist poll reveals some interesting observations about Americans' opinion on the alleged presidential infidelity. For example, 49 percent of men thought Melania should stay with her husband. Women, however, were divided: 38 percent felt she should leave Trump, 36 percent felt she should stay and 26 percent were unsure.
Age-wise, respondents aged over 45 were more inclined to believe that the Trumps should work on their marriage together. 47 percent of people 45 and over felt Melania should stay with Trump, while 41 percent of those under the age of 45 felt she should leave.
There was also a stark difference in opinion between Republicans and Democrats. 71 percent of Republicans—Trump's party—felt that the couple should stay together. 50 percent of Democrats felt Melania should leave the president.
On Friday, The New Yorker published details of another alleged Trump affair, with Playboy model Karen McDougal.