Will Smith Academy Sanctions Hearing Moved Up After His Resignation
The scheduled hearing in which the Academy of Motion Pictures Arts & Sciences is set to decide on potential sanctions against actor Will Smith for slapping Chris Rock at the Oscars will take place sooner than originally planned.
In a letter obtained by CNN, Academy president David Rubin said that the meeting will happen on April 8 rather than April 18 following Smith's resignation from the Academy.
The infamous slap at last week's Oscars ceremony quickly sparked a widespread debate, with many calling for Smith to face consequences and praising Rock for his conduct during and after the incident. Smith walked onto the stage and slapped Rock after he made a joke about his wife's short hair.
Jada Pinkett-Smith has a condition called alopecia that causes hair loss, but Rock later said that he wasn't aware of this at the time.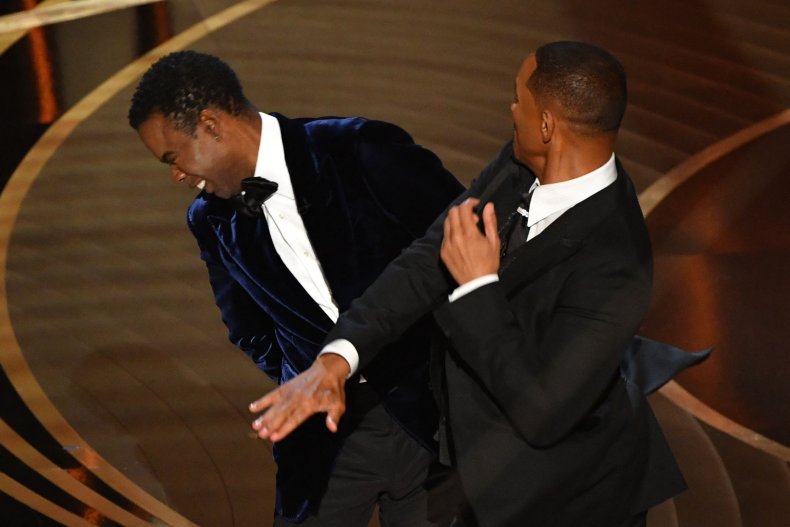 Rubin wrote that they had set April 18 as the initial date because the meeting agenda initially included deciding whether to suspend or oust Smith from membership in the Academy. California law and the Academy's conduct standards required them to give Smith 15 days' notice because this action may have been taken at the meeting, Rubin said.
Days after the incident, Smith announced via a statement released by a spokesperson that he had resigned from the Academy. The move came after the Academy had already begun disciplinary proceedings against the actor for breaching its conduct code.
"I will fully accept any and all consequences for my conduct. My actions at the 94th Academy Awards presentation were shocking, painful, and inexcusable," the statement read.
Rubin said in the letter that because Smith had resigned, "suspension or expulsion are no longer a possibility and the legally prescribed timetable no longer applies," according to CNN.
He added in the letter that it was in the "best interest of all involved for this to be handled in a timely fashion." The Academy's board of governors is scheduled to meet virtually over Zoom Friday.
Rock's brother, Kenny Rock, called on the Academy to revoke the Best Actor award Smith received that same night for his role in the film King Richard. O.J. Simpson, who was acquitted in 1995 of murdering his ex-wife and her friend, also commented on the incident by saying that he showed more restraint when faced with jokes from comedians.
Newsweek reached out to the Academy and one of Smith's representatives for comment.
Update 4/6/22, 4:40 p.m. ET: This story was updated with additional information.
Update 4/6/22, 2:40 p.m. ET: This story was updated with additional information and background.