Will Smith Banned From Oscars Until 2032 for Slapping Chris Rock
On Friday, the Academy of Motion Picture Arts and Sciences announced Will Smith was being banned from all Academy events, including the Oscars, for 10 years as punishment for slapping Chris Rock during the March 27 Academy Awards ceremony.
Smith struck Rock on stage at the Oscars for making a joke at the expense of his wife, Jada Pinkett Smith. Rock said Pinkett Smith, who suffers from alopecia, should star in G.I. Jane 2 because of her bald head. He later said that he was unaware of her diagnosis. Later that night, Smith went on to win the best actor award for his performance in the film King Richard.
Smith announced his resignation from the Academy just five days later, on April 1. He also publicly apologized to the Academy, as well as to Rock in written statements. His resignation meant he gave up his right to vote for the Oscars, as well receive access to Academy screenings of films to watch before voting. The resignation does not affect his eligibility to be nominated and win future Oscars, though.
Smith did not lose his Oscar for King Richard by resigning from the Academy, either. Former members of the Academy who have been kicked out also still hold the Oscars they received before action was taken against them.
"I accept and respect the Academy's decision," Smith said in a brief statement following the announcement from the Academy of his ban.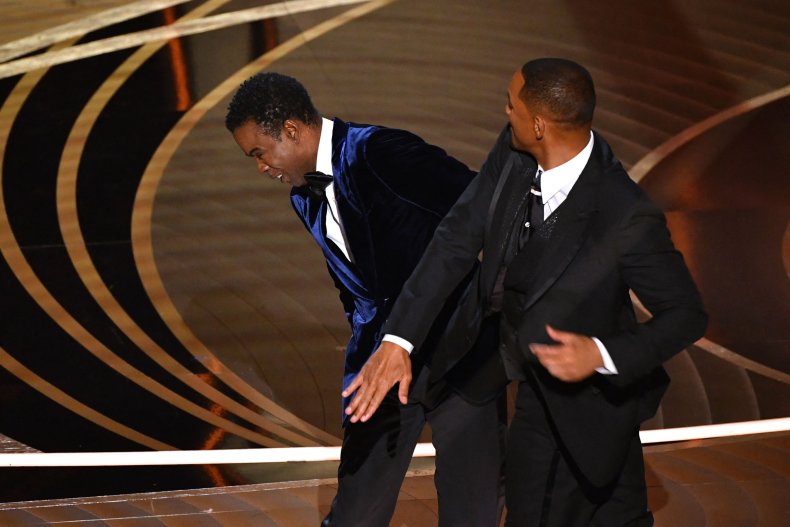 In an open letter to the "Academy family," David Rubin, president of the Academy, and CEO Dawn Hudson announced Smith's ban includes attending events virtually. They thanked Rock for maintaining "his composure under extraordinary circumstances" and expressed regret at how the Academy addressed the situation during the telecast.
Since its inception 94 years ago, the Academy has only expelled five members. The first person ever removed was actor Carmine Caridi, who was kicked out in 2004 for sharing copied screeners of movies with people outside the Academy. The investigation into the pirated screeners eventually resulted in FBI involvement and lawsuits against Caridi from movie studios.
Soon the #MeToo movement led to disgraced film producer Harvey Weinstein being expelled in 2017 after reports were published that he had sexually harassed multiple women. (He was later found guilty of rape and is currently serving time in prison.)
Director Roman Polanski and comedian-actor Bill Cosby were removed the following year—Cosby for his 2018 sexual assault conviction (later overturned) and Polanski for his guilty plea to unlawful intercourse with a minor in 1977.
Adam Kimmel, a cinematographer, was expelled in 2021 after Variety unearthed his history as a registered sex offender who'd been charged with crimes against underage females.
Smith's case was different than those of former members, as no police reports were filed against him, and Rock has not yet indicated he intends to pursue a lawsuit. However, pressure grew for the Academy to take action with its so-called "sanctions" in the wake of intense media coverage and public scrutiny of the incident.
After first scheduling a hearing about possible sanctions for April 18, the Academy announced this week it was moving up the hearing to Friday.
The Academy's Standards of Conduct code, which was updated in 2017 during #MeToo, states members must uphold the organization's "values of respect for human dignity, inclusion and a supportive environment that fosters creativity."
The code also says the Academy is "categorically opposed to any form of abuse, harassment or discrimination."
Update 4/8/22, 3:45 p.m. ET: This story has been updated to include a statement from Smith.