Will Smith Must Return Oscar After 'Jolt to Societal Norms': Harry Lennix
Will Smith faces new calls to surrender his newly won Academy Award as the fallout continues from his assault on Chris Rock.
In a guest column published by Variety on Saturday, veteran actor Harry Lennix called the Academy's decision to ban Smith from Oscars ceremonies for 10 years insufficient and insisted that he must return the award for Best Actor he received at the most recent show.
"At this point, the only person who can redeem the integrity of the Oscars is Smith himself," Lennix wrote, who is known for his roles in films like The Five Heartbeats and Man of Steel. "He needs to come to grips with the gravity of the offense he committed: slapping Rock, live on March 27 in front of millions on the Academy Awards stage. Smith needs to express-mail his golden trophy back to the Academy and publicly state something to the effect of: 'Out of respect for the 94 years of honor conferred upon this award, I do not in good conscience feel worthy of being its custodian.'"
Smith infamously cast a shadow on his first-ever Oscar win when he slapped Rock during the 94th annual Academy Awards over a joke the comedian made about his wife, Jada Pinkett Smith's bald haircut. Pinkett Smith suffers from alopecia, a condition that causes hair to fall out in patches. Rock later claimed that he was unaware of her condition when he made the joke.
Lennix referred to Smith's current punishment from the Academy as "little more than an extended time out for a playground bully," and warned that his altercation with Rock "was such a jolt to societal norms that it will gnaw away at our national conscience until somehow properly atoned for."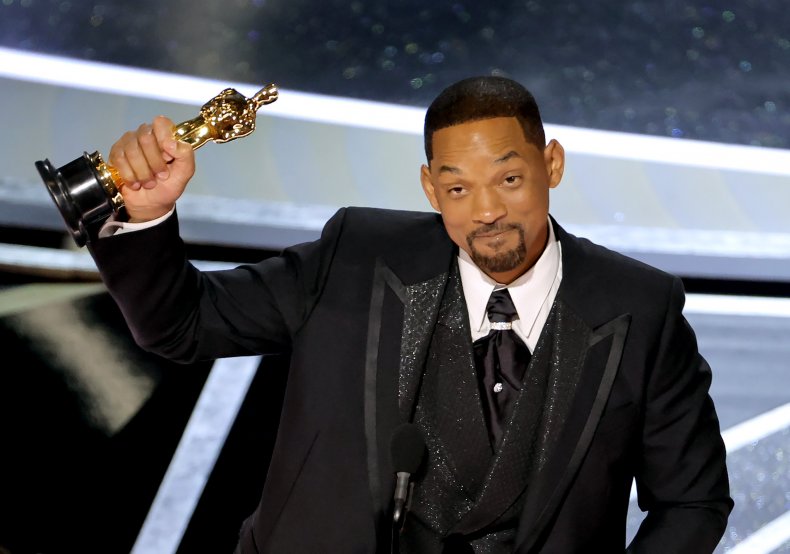 While accepting the Oscar for his role in the film King Richard, Smith apologized to the Academy and the other nominees, but not Rock. It was later reported that the show's producers weighed the possibility of having Smith removed from the show. Rock was also asked by police if he wished to press charges, but he declined and has remained mum on the matter ever since.
As the options for how to address the incident were weighed, Smith made the decision last week to resign from the Academy. "I will fully accept any and all consequences for my conduct. My actions at the 94th Academy Awards presentation were shocking, painful, and inexcusable," he said in a statement.