Will Trump Cancel Saudi Arms Deal? Angela Merkel Halts German Sales, Puts Pressure on U.S. After Khashoggi Killing
Germany has decided to halt arms deals with Saudi Arabia as questions around the murder of journalist Jamal Khashoggi at the hands of Saudi agents loomed.
"The government is in agreement that we will not approve further arms exports for the moment because we want to know what happened," Peter Altmaier, Germany's economics minister, told broadcaster ZDF on Monday, the Financial Times reported. The minister also called on fellow European nations to follow Germany's lead.
"Only when all European countries agree does that make an impression on the government in Riyadh," Altmaier said. "It has absolutely no positive consequences if we stop arms exports but at the same time other countries fill this gap."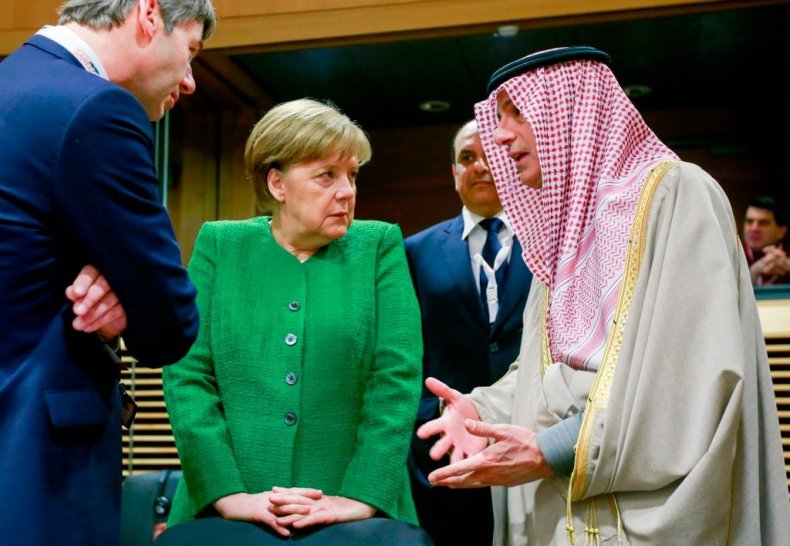 The minister's comments came after German Chancellor Angela Merkel urged a halt on arms sale to the kingdom on Sunday, according to Politico.
"Those responsible have not yet been held accountable," Merkel said. "I agree with all those who say that arms exports, which are already limited, cannot happen given the circumstances in which we are now in." The chancellor said there was an "urgent need for further clarification" of the circumstances surrounding Khashoggi's killing.
German Foreign Minister Heiko Maas also said there was "no basis" for further exports of weapons to the kingdom.
Khashoggi, a Saudi journalist who was a U.S. resident and a columnist for The Washington Post, was killed and allegedly dismembered with a bone saw after entering the Saudi consulate in Istanbul on October 2. Khashoggi had been living in self-imposed exile after fleeing the kingdom last year as Riyadh moved to detain a number of dissidents and activists.
Initially the kingdom denied involvement in the journalist's disappearance, despite repeated accusations from Turkey as well as Turkish officials citing evidence. In the following weeks, Riyadh slowly changed its story from complete ignorance of the journalist's whereabouts to admitting that he had been killed in the diplomatic facility. The kingdom said Khashoggi's death occurred after a fight broke out and that it was not an officially sanctioned hit.
Critics of the kingdom, including many Republican and Democrat lawmakers in Washington, have pointed fingers directly at Saudi Arabia's Crown Prince Mohammed bin Salman, despite Riyadh denying his knowledge of the agents' actions.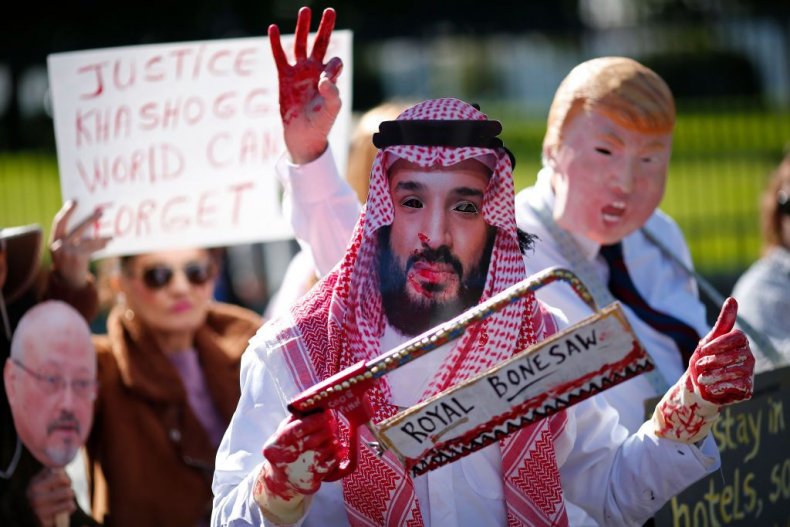 Leading U.S. lawmakers from both major parties spoke strongly against Saudi Arabia in the wake of Khashoggi's murder, but the Trump administration was initially reluctant to assign blame. Over the weekend, the president admitted in an article published by The Washington Post that "obviously, there's been deception and there's been lies."
However, President Donald Trump has consistently reiterated $110 billion of arms deals with Riyadh as a reason to be cautious in addressing the issue. The president argued that the deal would create many jobs and have a significant impact on the economy, also saying that Saudis would simply buy from China or Russia if not from the United States.
Trump also defended Saudi Arabia's crown prince, claiming he had not "heard either way" whether the prince was directly involved with Khashoggi's murder.
Prince Mohammed is "seen as a person who can keep things under check," Trump said. "I mean that in a positive way," the president added. "He truly loves his country."
The president's close adviser and son-in-law Jared Kushner also defended the kingdom in an interview with CNN on Monday. "We have to be able to work with our allies, and Saudi Arabia has, I think, been a very strong ally in terms of pushing back on Iran's aggression," Kushner said.