Will Donald Trump Join Russian Army Games? Moscow to Invite U.S. to Participate in Next Year's Exercises
Russia plans to invite the U.S. and several western European nations to join its International Army Games next summer, Ivan Buvaltsev, chief of the Russian Armed Forces Main Combat Training Directorate, said on Wednesday.
"We will send out invitations to the defense ministries of 86 states to participate in the games," the military leader said, Russian news agency Tass reported.
In the Americas, the United States, Mexico, Cuba and 11 South American nations will be invited, according to the commander. Additionally, Moscow plans to extend its invitation to the United Kingdom, Germany, France and several other European nations, as well as several Asian and African countries.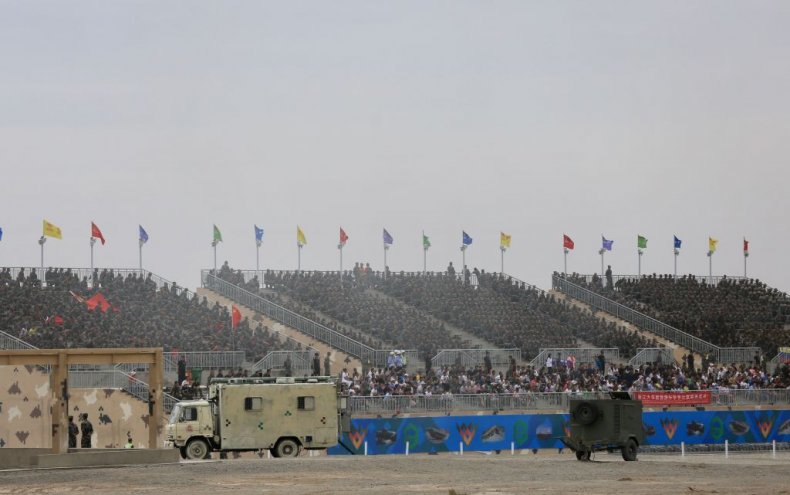 The annual games, which will take place from August 3 to 17 next year, were launched by Russia's Ministry of Defense in 2015. In 2019, Moscow plans for the military competition to span the territory of 11 countries, although it thus far has only received bids from 10 nations. During the 2018 games, which took place from the end of July into mid-August, 32 countries participated in total.
While the U.S. and other NATO members have never participated in the games, with the exception of Greece in a limited capacity, Russia has invited many nations from the alliance in the previous years. A NATO official told Newsweek last year that invitations to Russia's military games "are no substitute for proper transparency and confidence-building measures—such as OSCE [the Organization for Security and Co-operation in Europe] observation of military exercises—which Russia routinely avoids."
Mozambique, Tunisia, Sri Lanka and Madagascar will be invited to participate in the 2019 games for the first time, according to Tass.
Although President Donald Trump has often appeared close to Moscow, regularly praising President Vladimir Putin, his administration has taken a tough stance against the Russian government on numerous issues. Under Trump's leadership, sanctions against Moscow have been expanded and weapons have been given to Ukraine to fight against Russian-backed separatist rebels. The White House is now suggesting it will withdraw from the Intermediate-Range Nuclear Forces Treaty (INF), which was signed in 1987 between former President Ronald Reagan and General Secretary Mikhail Gorbachev of the now-defunct Soviet Union.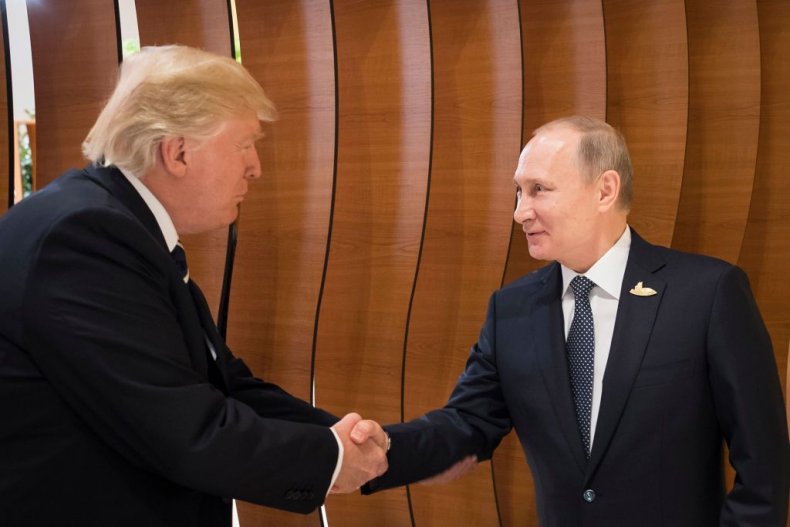 However, after a face-to-face July meeting with Putin in Helsinki, Trump emphasized a desire to work more closely together on military cooperation moving forward. But few if any concrete results have appeared to materialize in the wake of the summit.
"Some people HATE the fact that I got along well with President Putin of Russia," Trump said on Twitter following the meeting. "They would rather go to war than see this." The president also promised "big results" and claimed, "So many people at the higher ends of intelligence loved my press conference performance in Helsinki."