Wisconsin Judge's Killer a Pro-Trump 'Grievance Collector': Ex-FBI Agent
A former FBI agent, using preliminary reports, dubbed the alleged killer of a retired Wisconsin judge a pro-Trump "grievance collector" on Sunday.
John Roemer, 68, served as a judge for the Juneau County Circuit Court for 14 years, from 2004 to 2018. On Friday morning, he was found gunned down in his New Lisbon, Wisconsin, home. His alleged killer, later identified as 56-year-old Douglas Uhde, was found injured in the judge's basement from what was believed to be a self-inflicted gunshot wound.
In 2005, Uhde was charged with armed burglary and a number of other weapons offenses. Roemer was the judge in that case and sentenced him to six years in prison, and nine years of extended supervision, The Guardian reported Saturday.
Frank Figliuzzi, a security analyst and former assistant director for counterintelligence at the FBI, spoke about Uhde's case during an appearance on MSNBC. Based on preliminary information, which the former agent admitted can often be inaccurate, Figliuzzi gave host Ali Velshi a summation of Uhde's character.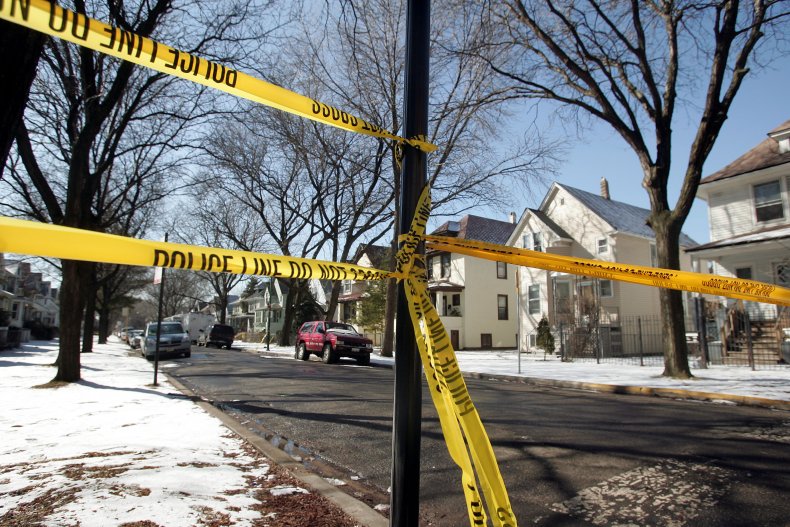 "This person seems to be what behavioral scientists call a grievance collector," he explained. "The initial grievance became personal with the judge that sentenced him and he had lots of time in prison to brood and obsess over this judge....He litigates everything in his past criminal history as well. And he loses all of his attempts at litigating his past convictions, sentences, even search warrants. They're tossed out of court routinely. He believes that people are out to get him."
Reports have circulated about Uhde in the days following the incident in New Lisbon, suggesting that he styles himself after militia members and had a supposed hit list of future targets including Senate Minority Leader Mitch McConnell, a Republican, as well as Michigan Governor Gretchen Whitmer and Wisconsin Governor Tony Evers, who are both Democrats. A local law enforcement official, according to The Guardian, would not confirm or deny those rumors, but did say that anyone suspected of being a future target of Uhde has been notified.
Figliuzzi added during his MSNBC appearance that, based on social media posts, Uhde's grievances became distinctly right-wing and political in nature.
"If you look at social media postings, the grievances are no longer personal," the former agent continued. "Now, he is lashing out at everybody from Hillary Clinton to Janet Reno. He believes that everybody's guns are about to be confiscated. He's posted that martial law is imminent, back in November of 2016."
Figliuzzi then continued: "He is very pro-Trump in his social media postings. Why do I say that? Because his ideology, if there is one, seems to fall right in line with that kind of MAGA ideology. They're going to come take our guns, Hillary Clinton should be duck taped. There's a literal photo of her being duck taped with a derogatory term toward her. So, he's falling into that thinking of I have been radicalized by this group."
Newsweek reached out to the Wisconsin Department of Justice for comment.