Woman Held Immigrants Hostage, Demanded Thousands for Release: Feds
A woman in Texas has been charged after she held 17 undocumented immigrants hostage in her house and allegedly demanded them to pay between $11,000 to $12,000 in exchange for their release.
The U.S. Attorney's Office for the Northern District of Texas said in a statement on Thursday that 30-year-old Manuela Magdalena Jimon Castro was charged with "alien harboring." She could face up to five years in federal prison if convicted.
"Ms. Castro and a family member partnered with an illegal immigrant smuggling operation to hold undocumented individuals hostage at their home, threatening to deprive them of food and water and refusing to allow them to leave until they paid $11,000 to $12,000 or 'worked off' the debt," the attorney's office said.
A spokesperson for the U.S. Attorney's Office for the Northern District of Texas told Newsweek on Friday that "several nonprofits/churches stepped up to help with food, shelter, and other services."
The spokesperson declined to reveal the medical statuses of the immigrants, citing a pending investigation.
Authorities began investigating the situation after a woman in California told law enforcement that her sister was being held for ransom in Texas. The woman's sister planned to seek asylum in the United States after traveling from Guatemala to Mexico. However, a Mexican cartel held her captive as she was crossing the border.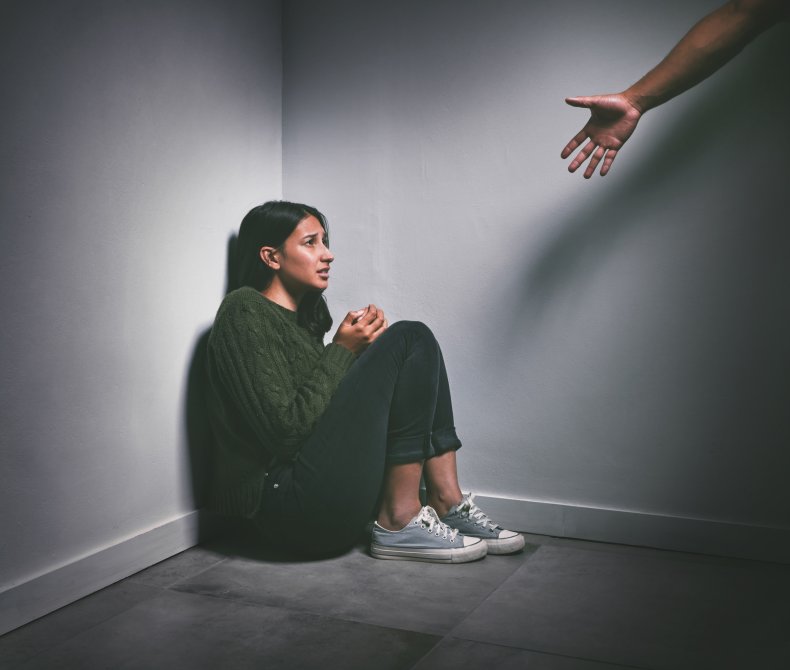 "She was forced into a car at gunpoint by individuals she believed to be members of a smuggling cartel. After several months, they walked her across the southern border, then shuttled her from house to house in Texas and New Mexico, refusing to let her go until she paid off her debt. Eventually, she ended up at the Castro residence, where she was told she would be detained until she paid $12,000," the attorney's office said in the statement. Before escaping, the woman who was held hostage sent a pin to a location in Friona, Texas, to her sister.
Authorities searched Castro's home after speaking with the woman who fled and another person who was also detained at the house. That is when officers found the 17 immigrants and among them were two minor children. Most of the people found were trying to hide in the attic, in cupboards, or inside totes covered in blankets.
"Agents noted that the home contained very little furniture, save mattresses and blankets for a large number of individuals spread across the floor," the attorney's office statement read.
The immigrants told law enforcement that they entered the country illegally with smugglers who had confiscated their cell phones and only allowed contact with family members in order to get the money to pay their "entrance fees." Some of them said that they believed they had to stay at Castro's house until the money had been paid in full.
Other Hostage Situations
In a separate incident in Texas, a man was arrested in March after a SWAT team stormed his house because he had allegedly held his girlfriend hostage for days. The man stabbed his girlfriend, choked her with a bra until she passed out, and sexually assaulted her, according to the police. The woman eventually was able to escape and ran to neighbors for help.
In June, a man holding an infant hostage started an apartment fire when police arrived on the scene, according to law enforcement. Refusing to give the child back to his ex-girlfriend at the end of the visit, the man began holding the infant hostage at knifepoint and barricading himself and starting small fires in a bathroom.
In April, a toddler was killed by an officer during a hostage situation. It was the only shot fired into the trailer.
Update 8/5/2022 12:54 p.m.: the story has been updated to include a comment from the spokesperson for the U.S. Attorney's Office for the Northern District of Texas.