Online dating is a minefield in the modern world, with numerous apps offering up hundreds of singletons to swipe, like and crush on.
While your soulmate may just be a click away, you still have to wade through numerous frogs to find them, as one woman found out the hard way.
Amanda Neill posted a clip to her TikTok page, @amandan346, sharing the responses she got after boldly asking matches for their most controversial opinion.
Speaking to Newsweek, the 23-year-old explained why she decided to kick off conversation with a poignant question, saying: "I noticed that I got more matches on Hinge if I sent my like with an intriguing question. I realized that asking for a most controversial opinion really told me all I needed to know in the first message."
The grad school student added she "got a few good responses," and despite still being single she's "open to dating."
The clip revealing her matches' innermost thoughts has amassed more than 8 million views since being shared at the beginning of the month.
"I love men," she jokingly captioned the video, which can be seen here, with the on-screen captions saying: "Started asking my Hinge matches their most controversial opinions to save time."
She posts a string of conversations from the app, with the first man telling her: "Intelligence is genetic.. Race based I mean."
Another man thought: "Eventually socialism will ruin this country." A third revealed: "I hope this doesn't make you hate me. But men and women are never going to be equal... It's simple biology. Socially, yes, we can be equal, but physically no."
Another potential date simply said "chivalry," and when Neill pressed further he simply clarified by saying "against."
A topical opinion about COVID-19 was next, as a man explained: "That I don't care about at all the vaccine." He also followed up to explain, saying: "I guess I don't care to get it. But I guess I just don't think it's a huge deal in general."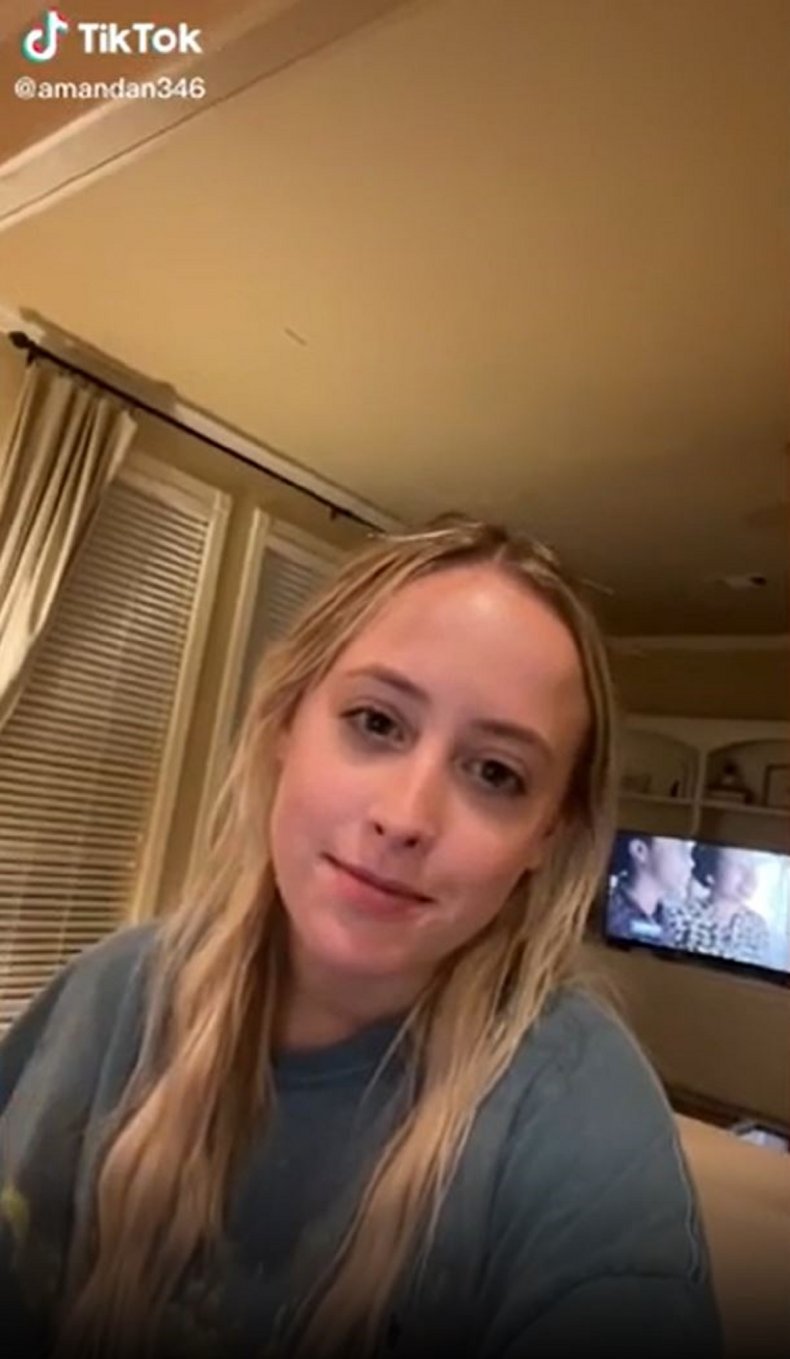 And someone else didn't hold back at all, as they declared: "Bullying is good for the country."
Neill, who revealed she lives in Texas in another video, shared a follow-up clip on Wednesday, with yet more wild opinions after her original one blew up.
This time appearing to use the dating app Bumble, she phrased the question slightly differently, asking: "What's a controversial opinion you stand by?"
Cutting straight to the point, one man replied: "Women aren't good drivers." And giving a detailed response, another said: "Racism has been dead for a while what's left in the true racial divide is merely prejudice because people are not being school segregated or use certain bathrooms based on race."
"All forms of government are evil and bad," one said, and in keeping with the political theme, this match wrote: "Kanye 2020."
Back on Hinge, one person commented: "First off let's go blues. And probably all the gay stuff that gets pushed in society today."
Rephrasing the question again, Neill asked: "What's your least favorite thing about women?"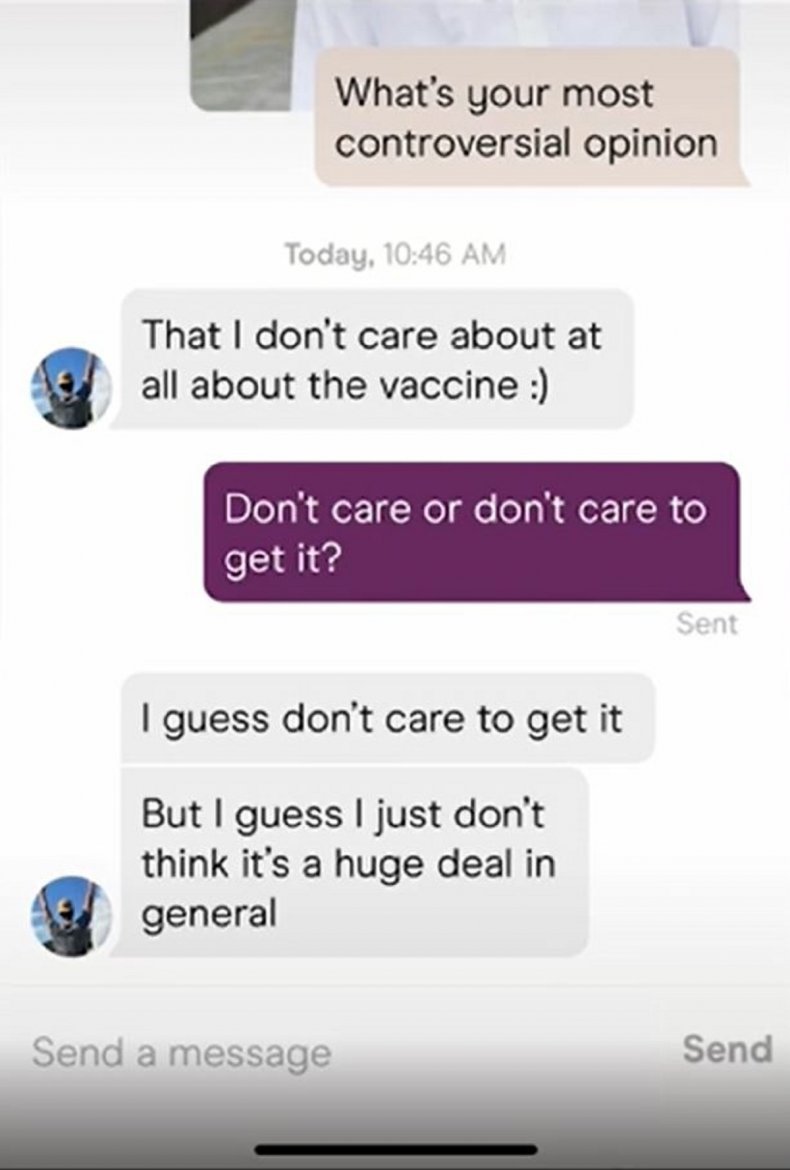 Giving a thorough reply, one man said: "Mentally: insecurity. Physically: fake long nails."
One man threw the question back to her, after she asked "do you think men and women are equal," after saying "no."
Commenting on the original clip, Leanie wrote: "Honestly the bullying one made me laugh."
Amelia said: "I'm so glad the first guy clarified that he was being racist."
While Arrows In Action thought: "Wow that's a great timesaver, you've cracked the code."
Dating apps have soared in popularity in recent years, as people turn to the virtual world to find love. Website Business Of Apps said: "In the United States, Tinder has ruled the roost since its inception, but in Europe and South America, Badoo has been the frontrunner.
"Where Badoo failed, Bumble succeeded in drawing North American users away from Tinder. Marketed as the feminist dating app, Bumble allows women to make the first move, giving them full control of the experience."
They ranked the apps, putting Tinder in first place, Bumble second, Badoo third, followed by Hinge, Happn then Grindr.
Update 10/22/21, 8:52 a.m. ET: This article was updated with comment, pictures and video from Neill.