Woman Says She Pays for Her Manicures by Donating Plasma, Igniting Debate
A woman has sparked a discussion over her claim that she donates plasma, which pays for her manicured nails, toes, and lashes every month.
The viral TikTok making the claim, captioned, "This is what donating plasma twice a week can get you plus more #biolife #donateplasma #helpsavelives," has been viewed 1.6 million times and liked 100,600 times since it was shared on March 21.
According to the American Red Cross, donating plasma is commonly given to trauma, burn, and shock patients, as well as people with severe liver disease or multiple clotting factor deficiencies. Hip2Save, a site for tips on saving and earning extra money, reported you can usually donate up to twice a week, earning between $25 and $60 per visit. However, some places offer more for new donators.
The short five-second video, posted by TikToker @so.chantell, or Taya, showed the woman lying down while donating plasma as she was covered with a blanket. Music played in the background during the clip.
"When donating plasma pays for my nails, toes, and lashes monthly," the TikToker said with text overlay included as well.
She panned the screen to show the plasma being taken from her as she rested her arm on a chair. She also showed an apheresis machine nearby collecting the blood, which is used to receive the blood from a patient, separating it out into different components, such as plasma, platelets, red blood cells, and white blood cells, according to the Brigham and Women's Hospital. The rest of the blood is then returned to the patient's body once the plasma is separated out.
In a comment to another TikToker, the creator of the video revealed she is getting "$500 to $800" for her plasma.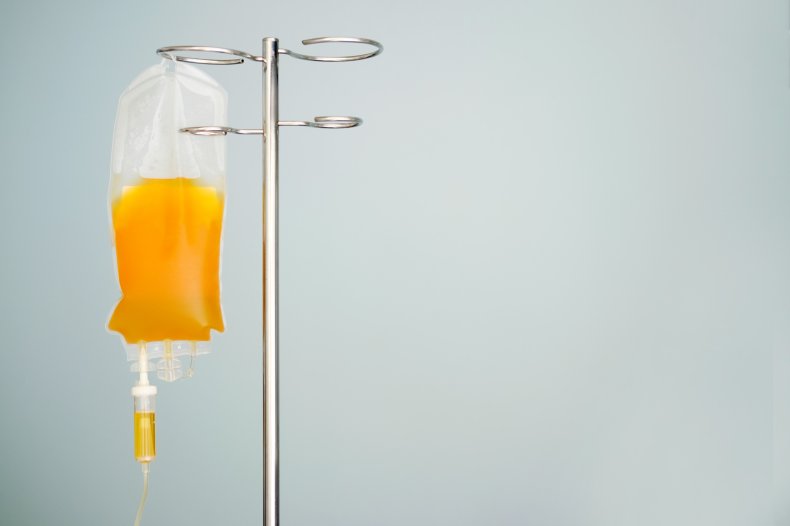 Over 1,100 comments poured in over the content, and a debate has ensued over the situation. The TikToker isn't the only one who donates plasma. "I don't know why more college kids don't do this," a viewer pointed out. "I get $800 a month. Pays my rent."
Some people appeared to be interested in getting more information about the process. "Are there a bunch of health requirements for it?" a viewer asked. "I need the cash, but I'm a little worried I won't be able to do that."
Another TikToker revealed her son's medicine is made with plasma. "They need to be paying y'all at least $300 every visit because his medication is worth thousands of dollars," they added.
However, one viewer donated plasma once and fainted halfway through the process. "They ain't give me no juice or anything," they said. "That was my first and last time going."
Some people revealed in other countries the donations are unpaid. One TikToker said that in Australia people "do it for free to help people, you don't get paid."
While another viewer needs more information. "Um how?" they asked. "Yes, the first month or two pays good, but after it's literally $25 every donation. At least where I am."
However, not everyone would participate in donating plasma to pay for their nails and lashes. "Yeah, I'm gonna work to do that, cause no Lol," a TikToker admitted.
Newsweek reached out to TikToker @so.chantell for comment.
This year, a marijuana dispensary in Michigan gave free joints to people who had proof that they donated blood during the national blood shortage. The Red Cross revealed its blood donor amounts fell 10 percent since March 2020. In addition, student donor numbers have decreased with a 15 percent difference. A previous story from 2019 reported the United States' export value in 2017 was made up of 2.3 percent of human and animal blood exports.