Woman Sues Man $10k for 'Emotional Distress' After Allegedly Being Stood Up
A Michigan woman is suing a man for $10,000 because he allegedly stood her up on a date, according to multiple reports.
QaShontae Short filed the lawsuit against Richard Jordan in 2020, and the case was recently transferred to a circuit court following a tense virtual hearing, Complex reported. Short now has 56 days to pay the transfer costs, or else the case will be dismissed.
The Lawsuit
In her lawsuit, Short claimed Jordan "deliberately hurt her" feelings by failing to show up for their date, which happened to fall on her late mother's birthday, the New York Post reported. She ultimately accused Jordan of intentional infliction of emotional distress and is demanding that he pay her $10,000.
What is Intentional Infliction of Emotional Distress?
"Intentional infliction of emotional distress generally involves some kind of conduct that is so terrible that it causes severe emotional trauma to the victim," FindLaw, a legal information website, explained.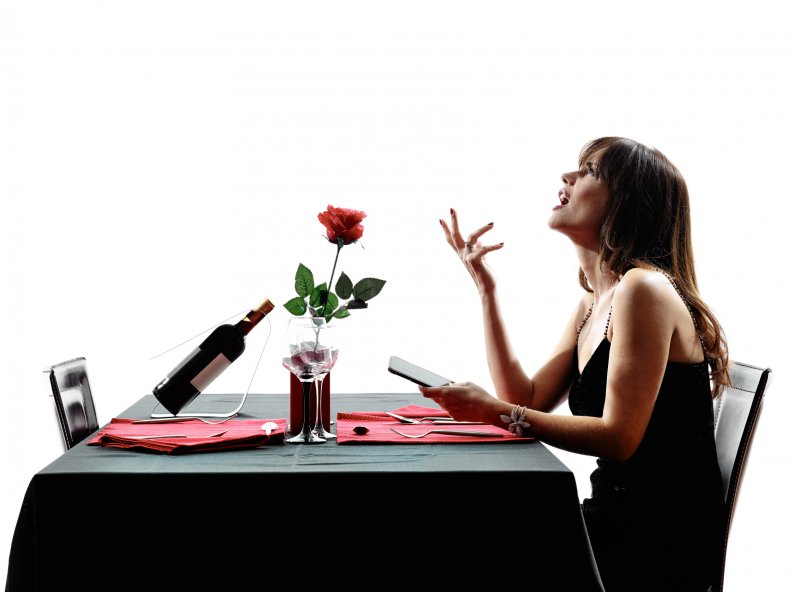 To legally qualify as intentional infliction of emotional distress, a claim must satisfy certain elements:
Extreme and Outrageous Conduct
To be considered "extreme and outrageous," the actor's conduct must "exceed all possible bounds of decency," FindLaw explained. "Normal" insults or rudeness don't qualify unless the actor knows their conduct may cause "emotional distress" for the victim.
"For example, if Adam knows that Barbara is intensely claustrophobic and intentionally locks her in a closet to scare her, she could possibly recover for intentional infliction of emotional distress," FindLaw said.
Intent/Recklessness
FindLaw said the actor must intend to cause emotional distress or "know that severe emotional distress is likely to occur."
Severe Emotional Distress
While the exact definition of "severe emotional distress" is vague, FindLaw says a plaintiff must use evidence to display their emotional distress to a jury.
"When extreme and outrageous conduct causes suffering such that no reasonable person should have to endure it, a jury will likely hold that the experience reached the level of severe emotional distress," the website said.
The Hearing
According to Complex, Short filed her claim in district court. However, Judge Herman Marable Jr., who presided over the case, told Short during a recent hearing that charges of intentional infliction of emotional distress are not "justiciable" in district court.
"[Her charge is] not something that's really justiciable in district court," he said, according to the New York Post. "That has to be brought in circuit court."
Short argued with Marable Jr. over the specifics of the case, saying she would not "dismiss" it and re-file the case in circuit court, according to a video of the hearing obtained by Complex. So, Marable Jr. transferred the case himself.
"I am ordering that this go to 7th circuit court," he said. "Venue is to be changed because intentional infliction of emotional distress is a circuit court matter outside the jurisdiction of district court. [The] plaintiff shall pay the filing fees in the receiving court...no further proceedings shall be had after transfer until these costs for expenses are paid."
He concluded by stating that if the expenses are not paid within 56 days, then the case will be dismissed.
Newsweek has reached out to the 67th District Court of Genesee County for updates.
Other Newsworthy Lawsuits
In May, a Washington woman won a $125,000 settlement after a three-year court battle over her "trespassing" cat.
A California sued Amazon in October after losing thousands of dollars in a gift card scam.
And in 2019, Red Bull agreed to pay $850,000 CAD (about $640,000) in a settlement for a class-action lawsuit filed by disgruntled customers who believed the energy drink would give them wings.