Woman's Body Found In Trunk Of Burning Car: Police
The body of a woman was found in the trunk of a burning car in Detroit, Michigan, according to police.
According to Fox 2 Detroit, officers were alerted to reports of a burning car in the 5200 block of Lakepointe Street, south of Outer Drive at about 4 p.m. on Sunday.
Firefighters arrived shortly afterward and put out the fire, which started outside an abandoned house.
When Detroit Police Department (DPD) officers examined the vehicle they found the body of a woman was inside the trunk.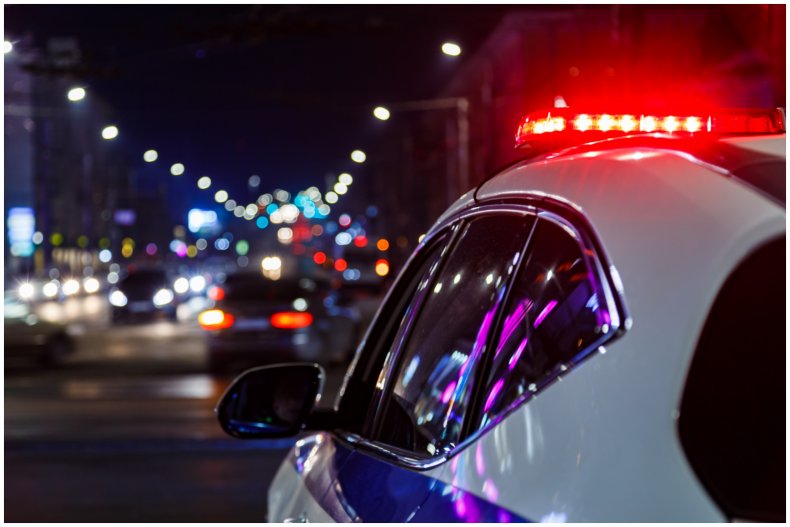 The death is being treated as a homicide by detectives, the network reported.
According to the Associated Press, there were a recorded 309 homicides in the city last year, a slight decrease on 2020 where there were 323. It added that Detroit accounted for 275 homicides in 2019 and 261 in 2018.
Newsweek has contacted the DPD for comment.
According to CBS News, in 2019 the murder rate in Detroit was 41.45 per 100,000 residents, placing it as one of the deadliest cities in the country that year.
Only Birmingham, Alabama, Baltimore, in Maryland, and St. Louis, Missouri, had higher murder rates per 100,000 residents.
In February, Michigan Governor Gretchen Whitmer (D) introduced a budget in a bid to reduce crime and further fund law enforcement.
The earmarked investments would go towards funding local governments in order to help them hire more police officers, according to a statement from the Governor's office.
It added, Whitmer would "dedicate state resources to tackling a wide range of crime including cyber crime, price gouging, and unemployment fraud."
Newsweek has reported on numerous murders and alleged homicides in Detroit. Last year, a man and woman were shot to death in their car while they had a little child in the backseat.
The DPD said in a Facebook post that two suspects were "responsible for a double fatal shooting."
In another case, a 57-year-old woman and her disabled daughter, aged 13, were found dead in their home in the 18000 block of Prevost Street on Christmas Day. One of the woman's daughters arrived at the home after she did not hear from her mother all day.
When she and her husband arrived at the home they looked through the window because her mother was not answering the door.
DPD chief James White told reporters at a press conference: "And then they called the police. Her husband forced entry to the home, discovering her mom and her sister deceased."