Women Could Sue Person Who Got Them Pregnant Under New Proposal
In the weeks after the Supreme Court overturned Roe v. Wade, the story of a 10-year-old Ohio girl who was raped and forced to cross state lines for an abortion became a flashpoint in the country's abortion debate.
A ban on most abortions after around six weeks of pregnancy came into effect in Ohio hours after the court's ruling, with no exceptions for rape or incest.
President Joe Biden and others pointed to the case as example of the harm caused by the court's decision, but some conservatives suggested the story was a hoax. The case was indeed real—confirmed by The Columbus Dispatch's reporting that a man was arrested and arraigned in connection with the rape.
And more cases like it are sure to follow in a post-Roe America, said Ohio state Senator Tina Maharath. "It's going to have more devastating effects as young girls and women have to travel out of state to receive an abortion," she told Newsweek.
But for those who are forced to carry unintended pregnancies to term, Maharath—a Democrat—has introduced legislation that would allow them to sue the person who got them pregnant, regardless of whether the sex was consensual or not.
Maharath's bill says that a person "may bring a civil action against another person" who "causes the person to have an unintended pregnancy, regardless of the circumstances" or "aids or abets any other person in causing the person to have an unintended pregnancy, regardless of the circumstances."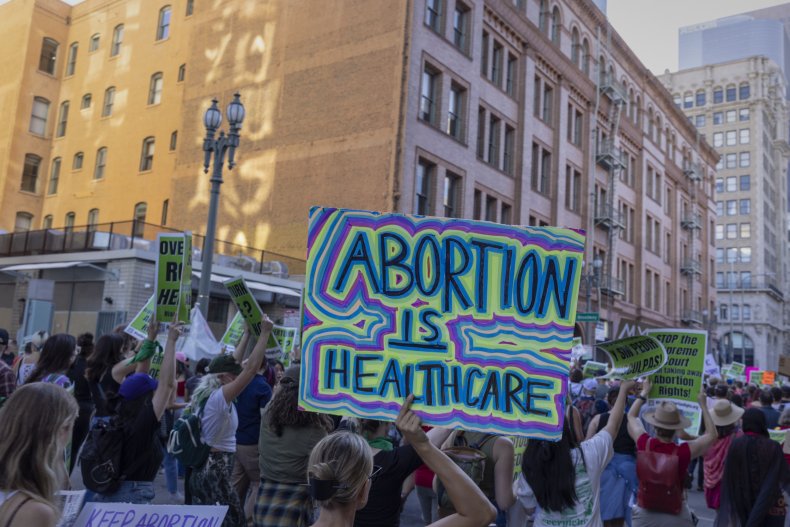 According to Maharath's bill, someone who causes a pregnancy could be responsible for paying the plaintiff damages of at least $5,000 as well as court costs and attorney fees. With abortion severely restricted in Ohio, the state's poorest women and girls will struggle to pay the costs associated with getting an abortion out of state, Maharath said.
But those costs will be even higher when they have to continue with a pregnancy they never wanted.
"The average cost of giving birth here in Ohio is over $15,000 and that's just a regular pregnancy," said Maharath, who gave birth herself in May. "It can rise if there's complications."
Those costs are too often borne by the mother alone, added Maharath, but "it's only right that [the father] pay for it as well."
Maharath said the aim of her legislation is to provide some financial relief to the most vulnerable, acknowledging that more will need to be done to help Ohioans in the aftermath of Roe's reversal.
"It's intended for those who just can't afford pregnancy and had no intention of getting pregnant, especially those who were victims of sexual violence," she said. "We have to find other solutions now for unintended pregnancies that's going to come on the rise."
Ohio's legislature is currently in recess, but Maharath is hopeful that her colleagues on both sides of the aisle will give the bill a hearing in the next legislative session.
"This is not a Democratic issue, this is not a Republican issue, this is a woman's rights issue," she said. "The overturning of Roe v. Wade has turned back time...now we'll need to find better solutions of how are we going to remedy women's rights."
But even if Maharath's bill passes and the lawsuits proposed in it become possible, collecting damages could be easier said than done.
Such legislation shifts the obligation away from the state, said Mary Ziegler, a professor at Florida State University College of Law who specializes in reproductive rights and the author of several books including Abortion and the Law in America: Roe v. Wade to the Present.
"If you privatize this kind of obligation, you essentially say it's up to the guy, or the person who got the person pregnant... what happens when that person doesn't comply or doesn't have resources?" she told Newsweek.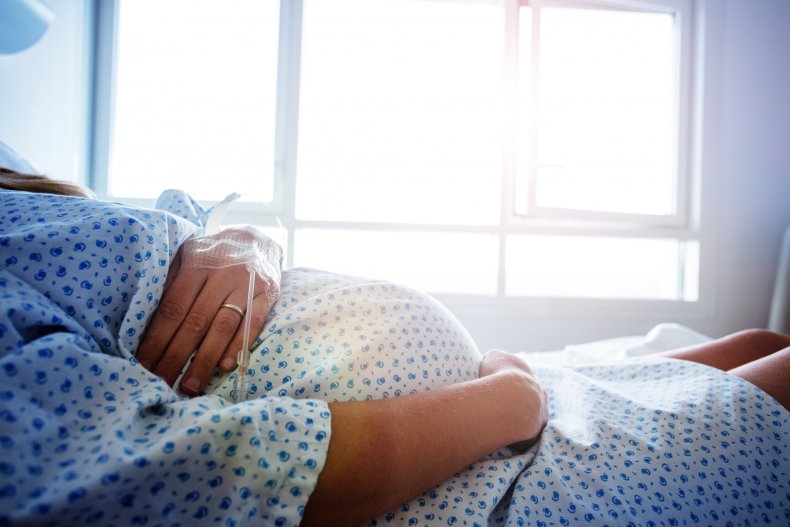 "There are going to be plenty of people, men who get people pregnant, either when the sex is consensual or not, when the pregnancy is intended or not, who have no financial ability to provide support or who just simply don't comply with court orders to provide support," Ziegler said. "We have some sense from the context of child support, that actually saying you have a right to recover from certain people doesn't mean that you actually can... there's a massive problem with the non-collection of child support."
A report released by the U.S. Census Bureau earlier this year said even when child support agreements were formal or court-ordered, only 56.8 percent of parents received some financial payments in 2017.
Furthermore, Ziegler questioned whether such legal action is something victims of rape or incest would pursue. "We know that there are a lot of people who are victims of sexual assault who don't want to go to court and have to confront someone who has assaulted them," she said. "There may be context of domestic violence or other things that make people afraid to do this sort of thing."
And while the burden of proof may be lower in a civil claim, Ziegler also pointed to the "historical legacy of juries not trusting women who claim they've been sexually assaulted."
Maharath's legislation has already divided anti-abortion organizations in the state.
The Center for Christian Virtue's president Aaron Baer described the bill as an "innovative approach" to countering hook-up culture and suggested it would hold "deadbeat dads" accountable.
Baer added that it would also help "restore a virtuous sexual ethic that leads men to stay with the women with whom they consensually engage in sexual activity, and provide for the children they create."
But Ohio Right to Life spokesperson Elizabeth Whitmarsh slammed the legislation, telling Newsweek that it "treats an unborn child as something inconvenient and worthy to be sued over."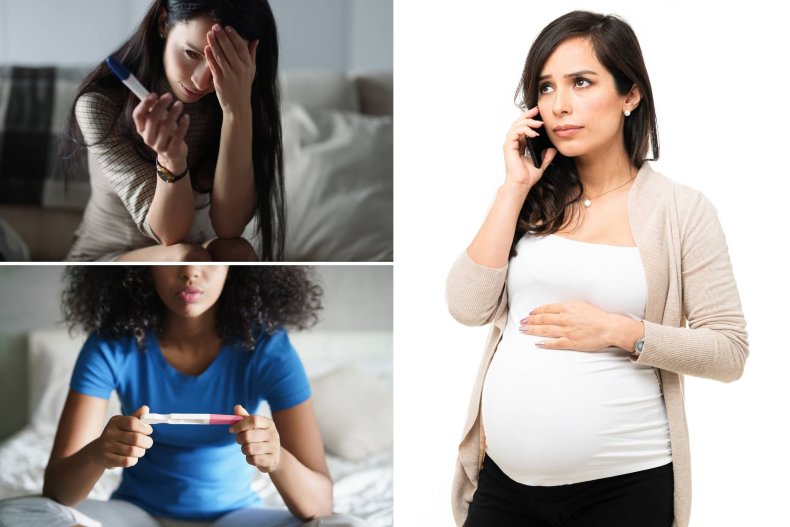 Ziegler said she can foresee it dividing anti-abortion legislators too. "Historically, anti-abortion leaders have really opposed what's called lawsuits for wrongful birth or wrongful life," she said.
But a concern is that some lawmakers could see passing such laws as enough to counter the harm of Roe being overturned, Ziegler said. "I don't think it would be enough support to make a dent in the kind of poverty that leads some people to have abortions... it's like a drop in the bucket," she said. "My fear is the states will pass these laws and say... our work here is done."
Still, she supports states considering such laws. "It's not a bad starting point," she said. "But that's all it is."