Women Had Less Than 30 Percent of the Lines in Hollywood's Biggest Movies in 2016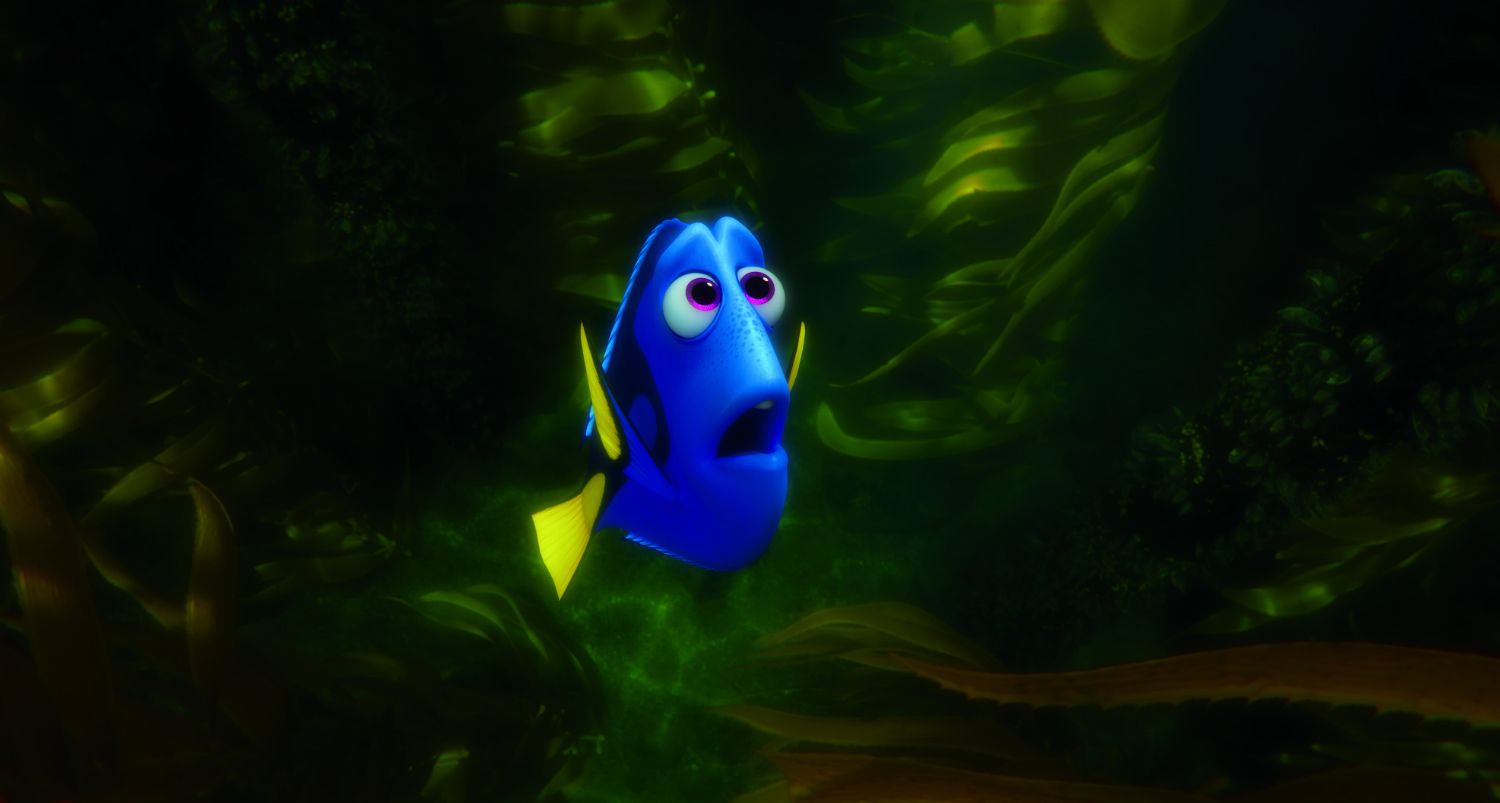 2016 seemed like a big year for women at the box office: Rogue One, the first Star Wars movie outside the franchise, had a female protagonist in Felicity Jones' Jyn Erso and became the highest-grossing movie of last year in the U.S.
Although the film—released just five weeks ago—was praised by critics and fans for the diversity of its cast, deeper inspection of the film's dialogue and ratio of male-to-female characters shows a striking dominance by men.
Blogger and data scientist Amber Thomas analyzed the 10 highest-grossing films of 2016 globally and found that just 27 percent of words were spoken by female characters.
Rogue One was among the worst offenders, despite Jones taking a lead role. Only nine percent of characters in the film were women, and only 17 percent of dialogue was spoken by a female character (most of which can be attributed to Jones's Erso).
Thomas points out that of the 10 female characters she counted in Rogue One, "one was a computer voice, one appeared on screen for no more than five seconds, and one was a CGI cameo that said one word." The latter is a reference to a CGI of a youthful Carrie Fisher as Princess Leia in the closing moments of the Star Wars prequel.
Related 'Rogue One' becomes 2016's highest-grossing film in the U.S.
The data expert decided to delve into the mechanics of the year's big blockbusters, she says, after her initial enthusiasm for Rogue One , which championed Jones front and center of its marketing artwork over her male co-stars, was dampened when she went to see the film.
"I went into the movie theater expecting to see men and women fighting side by side. I left feeling certain that I could count every female character from the movie on one hand," Thomas explained in her blog post. "While Jyn was the main character, I was profoundly aware that she was often the only woman in any scene."
Rogue One was not alone in its distinct lack of gender parity. Not one of the highest-grossing films of 2016 featured 50 percent female characters. See an interactive chart of all Thomas's results here.
They include 2016's biggest global money spinner, Captain America: Civil War, plus Zootopia, The Jungle Book, The Secret Life of Pets, Batman v Superman: Dawn of Justice, Deadpool, Fantastic Beasts and Where to Find Them and Suicide Squad.
While Disney's Star Wars spinoff had the lowest representation of female characters, another of the studio's big releases, The Jungle Book, was guilty of having the least dialogue by women, comprising just 10 percent of lines. The film had Oscar-winning actor Lupita Nyong'o and Scarlett Johansson among its star-studded voice cast.
In a breakdown of words spoken by the female characters in the fantasy film, Thomas found that Nyong'o's Raksha—the wolf who mothers feral jungle child Mowgli—spoke 266 words. Johansson's hypnotic snake Kaa had 210 words.
Animated films setting the bar
Disney's Rogue One and The Jungle Book were the least representative of women, but two of its films were also the most representative.
Animated films Finding Dory and Zootopia were the only films in which a female character had the most lines. In Dory it was the titular fish, voiced by Ellen DeGeneres, and in Zootopia, the Ginnifer Goodwin-voiced rabbit Judy Hopps.
Related: 'Game of Thrones' and 'Deadpool' topped the list of 2016's most-pirated shows and films
Furthermore, Dory , which was last year's highest-grossing animated movie, was the only film in which over half of dialogue was spoken by women. Female characters delivered 53 percent of lines—two-thirds of which were uttered by Dory—compared to 43 percent for male characters.
Comparatively, in Rogue One , which also had a female lead, Thomas found that Jones's Jyn Erso actually had less dialogue than her love interest Cassian Andor, played by Diego Luna: 1,045 words compared to Andor's 1,355.
Thomas concluded that she was "shocked and saddened" to find that almost none of the top 10 films from last year were gender equal."
"We can do better," she added.