'Game of Thrones' and 'Deadpool' Topped the List of 2016's Most-Pirated Shows and Films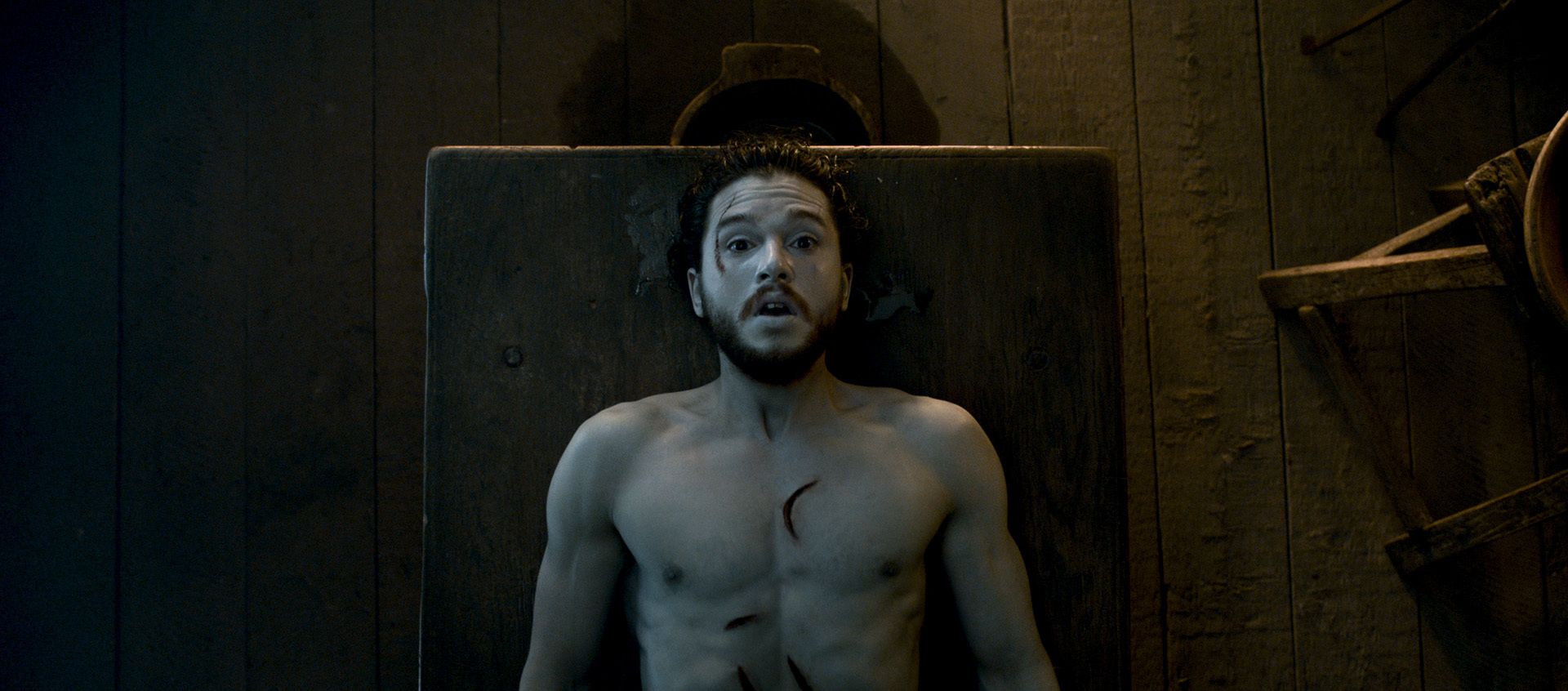 Game of Thrones and Deadpool were the most-pirated television show and movie of 2016, respectively.
The hit HBO fantasy drama received the dubious distinction for the fifth year in a row, according to TorrentFreak.com, despite the premium cable network increasing its efforts to curtail illegal downloads of the series.
The season six premiere, which aired in April, was illegally downloaded more than one million times in the 24 hours after it aired on various peer-to-peer torrent sharing websites.
In May, it was reported HBO had partnered with anti-piracy company IP Echelon, which had been tracking the IP addresses of pirates and sending warning letters to their internet service providers (ISPs).
At the time, IP Echelon declined to comment on the nature of its partnership with HBO when contacted by Newsweek.
However, TorrentFreak claimed "thousands" of copyright infringement notices had been served, but it seems this hasn't deterred people from tracking down the episodes in darker corners of the internet.
In 2015, Thrones topped TorrentFreak's annual list with an estimated 14.4 million illegal downloads. This year, however, the website said it has stopped reporting download estimates because "various changes in the torrent index/tracker landscape [has made it more] challenging to monitor downloads."
Related: Ten Movies and Television Shows to Watch in 2017
Another cult hit, The Walking Dead, again ranked second place behind Thrones.
In third place is a newcomer, HBO's Westworld, which premiered in October. The Anthony Hopkins-starring series features many of the sci-fi and fantasy elements that have made Thrones and Walking Dead so popular with pirates.
The show, loosely based on Michael Crichton's 1973 movie of the same name, is set in a theme park populated by robots—known as "hosts"—created to serve guests' every whim and desire. But, as seen in the cerebral first season, some of the hosts are conscious and able to think freely.
Westworld, which is up for numerous categories at Sunday's Golden Globe Awards including Best Drama, was HBO's most-watched inaugural season in history.
Another new show snuck into the top 10: Amazon's The Grand Tour, the car show starring former Top Gear presenters Jeremy Clarkson, Richard Hammond and James May.
Although Amazon doesn't reveal its viewing figures, it said the show was its most-watched original series shortly after it bowed in November.
Other shows popular with pirates include The Big Bang Theory, Suits, Lucifer and superhero shows Arrow and The Flash.
Deadpool wins three-way comic book battle
Marvel's Captain America: Civil War was the undisputed king of the box office in 2016. But online, the crown was yanked by Ryan Reynolds' smack talking anti-hero Deadpool.
The R-rated comic book film was more popular among pirates than both Civil War and Warner Bros.' Batman v Superman: Dawn of Justice, which pit the two titans of DC Comics lore on the big screen together for the first time.
Deadpool's lead on its rival movies is probably down to the fact it was released earlier than the other two films theatrically, and therefore on home entertainment formats too. Torrents of movies tend to be ripped from Blu-ray and DVD releases.
At the box office, Civil War was the highest-grossing film globally, taking $1.15 billion at the multiplex. Batman v Superman was sixth most popular, grossing $873 million, while Deadpool was eighth with a gross of $783 million.
Comic book releases dominated the top 10 most-pirated movies, with X-Men: Apocalypse and Suicide Squad also making the list.
The blockbuster Star Wars: The Force Awakens came in fourth place. That film was released theatrically at the tail-end of 2015 and got its home release in April 2016.
Disney had three movies on the list in total—Civil War, Star Wars and Finding Dory—indicating an appetite for illegal downloads of its releases.
But the studio had a hugely profitable 2016 regardless. Disney dominated the global box office with Civil War, Dory, Zootopia and The Jungle Book ranking as the four highest-grossing films of the year. Rogue One: A Star Wars Story, released less than a month ago, also cracked the top 10, grossing $801 million.
In total, Disney became the first major film studio to sell more than $7 billion worth of movie tickets in a single year.
Top 10 pirated TV shows of 2016
Game of Thrones
The Walking Dead
Westworld
The Flash
Arrow
The Big Bang Theory
Vikings
Lucifer
Suits
The Grand Tour
Top 10 pirated movies of 2016
Deadpool
Batman v Superman: Dawn of Justice
Captain America: Civil War
Star Wars: The Force Awakens
X-Men: Apocalypse
Warcraft
Independence Day: Resurgence
Suicide Squad
Finding Dory
The Revenant