'Wordle' #368 Answer: Word of the Day Hints for Wednesday, June 22
Wordle has now had more than a year's worth of words, and fans keep returning to guess each's day answer.
The viral brainteaser's name is a play on the name of its creator, software engineer Josh Wardle, who began working on it in 2013 and finished it during the COVID-19 lockdown.
With the help of his partner, the game was released at the end of 2021 when it would be played by only a few dozen people a day.
But it soon became an online sensation and its reach has continued to grow since it was acquired by The New York Times Company for an undisclosed amount earlier this year.
It is now a daily habit for millions of people around the world, and has inspired other daily puzzles like the globe-trotting guessing game Worldle and the math-based Nerdle.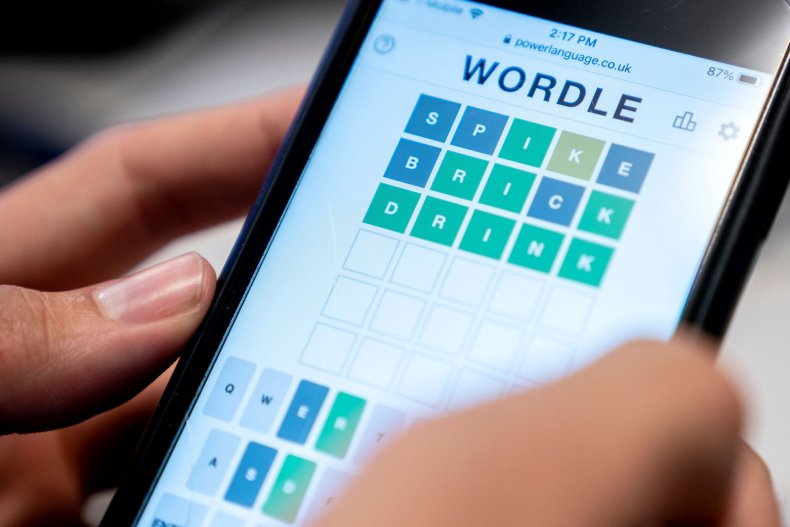 The rules of Wordle are simple: one five-letter word per day and six attempts to guess it.
A color-coded system tells players when they have correctly guessed a letter in the word. If the letter is in the right place, the tile turns green, if it is in the wrong place, it turns yellow and if the letter is not in the world, the tile goes gray.
While it may sound straightforward, obscure words can leave even the most avid players stumped—especially as they get closer to using up their six attempts to solve the puzzle.
The answer resets every day, so players have 24 hours to guess each day's word and retain their Wordle win streak.
Some of the randomly selected five-letter words can be a little trickier than others to figure out, so Newsweek has put together a few hints to help out Wordle fans.
Note: The answer for June 22's Wordle #368 can be found at the bottom of this page, so scroll down to Newsweek's tips and hints below with caution to avoid spoilers.
'Wordle' #368 — Five Hints for Wednesday, June 22, 2022
Wordle lovers can attempt solving June 22's Wordle #368 with the following five hints:
Hint #1: Today's Wordle is an adjective.
Hint #2: The word has two vowels, appearing in the first and fourth letters.
Hint #3: Today's Wordle has no repeating letters.
Hint #4: Merriam-Webster defines Wordle #368 as "extremely disagreeable or objectionable"
Hint #5: Synonyms for today's word include "abhorrent," "abominable" and "appalling."
'Wordle' #368 Answer for Wednesday, June 22, 2022
The answer to today's Wordle is "awful."
Wordle resets daily at 7 p.m. ET (4 p.m. PT). While you wait for tomorrow's game, you could give some similar puzzles which can be found here a try.