Woman Quitting On The Spot After Coworker Reported Her to Boss Praised
An inspirational employee on Reddit has motivated users after telling their boss where to shove their job, in a post with over 11,000 uplikes.
In the post, user KidnappedCosplay explains how a colleague snitched on them for casually talking to other employees about "how insane the job has been lately."
"One of them apparently was a little bootlicker who immediately reported to my manager that I said it felt like I was being set up to fail/be fired."
She explains how during a confrontation with her boss they said: "You are new you don't get to have all the resources everyone else has because you aren't performing as well."
"Those resources are what make or break someone at this job," they explain, "You know what, if you aren't happy here you can quit," says the boss. "I was like 'bet, bye' and walked out. I am so much happier outside of that toxic environment and I already had another job so it's not much of a loss."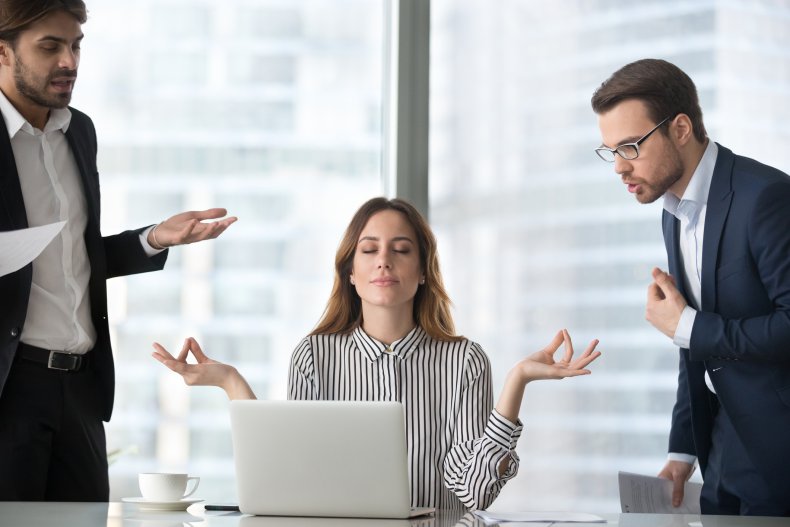 The Great Resignation
The Great Resignation is an economic trend and a term coined by Anthony Klotz, a professor of management at University College London's School of Management, in May 2021, after he predicted many would quit their jobs.
The Reddit user is a good example of the reasons behind this trend, also known as 'The Big Quit'.
A record 4.5 million workers quit their jobs in March alone. This phenomenon is happening for a variety of reasons, including a backlog due to people not quitting during the pandemic, but also due to a mass reevaluation of the workplace that came during the pandemic.
Many employees enjoyed the opportunity to engage with working arrangements that gave them much more flexibility and control over their lives, including working from home and flexible hours, and many employees are reluctant to go back. If an employer is not willing to budge, then people are quitting.
According to LinkedIn's 2022 Global Talent Trends report, 63 percent of job seekers called a work-life balance a top priority when choosing a new job.
A survey by Pew Research Center found that low pay, a lack of opportunities for advancement and feeling disrespected at work are the top reasons why Americans quit their jobs in 2021.
Some 48 percent of those with children younger than 18 said childcare issues were a reason they quit their job, and 45 percent pointed at a lack of flexible working hours as a major reason to leave.
A Fine Example
Many users cite the post as an inspiration, with one person writing, "Well done sir. You are an inspiration to us all," while another wrote, "Your first line reminded me of a song by Thomas Esquire by the title of I've No More Fucks to Give. It is a great song that I will play over the radio at work when I leave," and another simply wrote, "Hell yeah."
There was almost unanimous support for the users actions in the comments, with one user echoing the majority, "I would say with pleasure and leave. Power to the workers seriously f*** them," while another praised them, "Man I'm so jealous of that moment. Good for you for knowing your worth."
If you have a similar dilemma, let us know via life@newsweek.com. We can ask experts for advice, and your story could be featured on Newsweek.