World Cup of Upsets: Belgium's Defeat of Brazil Will Leave Fewest Titles Among Semifinalists in Over 50 Years
A growing number of the giants have been slain at the 2018 World Cup in Russia.
Brazil? Bounced by Belgium by a 2-1 scoreline on Friday.
Germany? Auf wiedersehen in the group stage.
Italy? Didn't even bother showing up.
Argentina? More like... Argent-see ya.
After the first two matches of the quarterfinal round, Belgium and France had punched their respective tickets to the semifinals. Belgium has never won the World Cup, France has won it just once (in 1998).
On Saturday, the other side of the bracket—featuring England vs. Sweden and Russia vs. Croatia—is set to play their quarterfinal matchups. Among those squads, only England has previously won a World Cup (in 1966).
That means, at most, the semifinal competitors will feature just two collective championships among them. That's the fewest since...1966. [That sound you hear is the collective holding of breath among English fans convinced all signs point to it being their year.]
Here were the semifinal title totals dating back to that time:
1966 - 1
1970 - 7
1974 - 4
1978 - 5
1982 - 4
1986 - 4
1990 - 7
1994 - 6
1998 - 4
2002 - 7
2006 - 7
2010 - 3
2014 - 10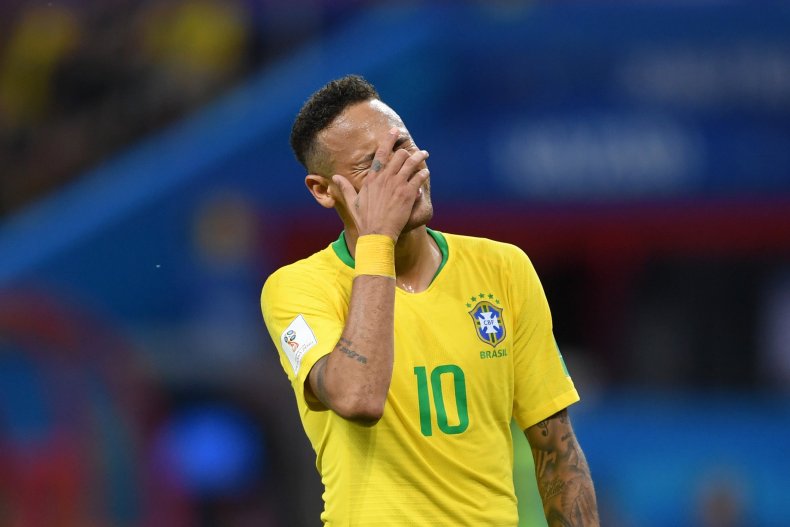 As previously alluded to in this piece, there have been a significant number of upsets this World Cup. Perhaps most surprising was Germany's exit before the Round of 16, a shocking result many attributed to the so-called World Cup champion's curse. In four out of the past five World Cups the defending champion has failed to advance past the group a stage and Germany—a four-time champion, including in 2014—was no exception. Meanwhile, five-time champion Brazil—the most ever—was knocked out Friday by a stellar performance from Belgium.
In a further oddity, every single team that remains is European (or at least competes in the European championships). With many of the giants laid to rest, all that remains are two former champions and a handful of upstart nations hoping to earn their first bit of glory.