Yaya Toure Once Thought Manchester City Was Manchester United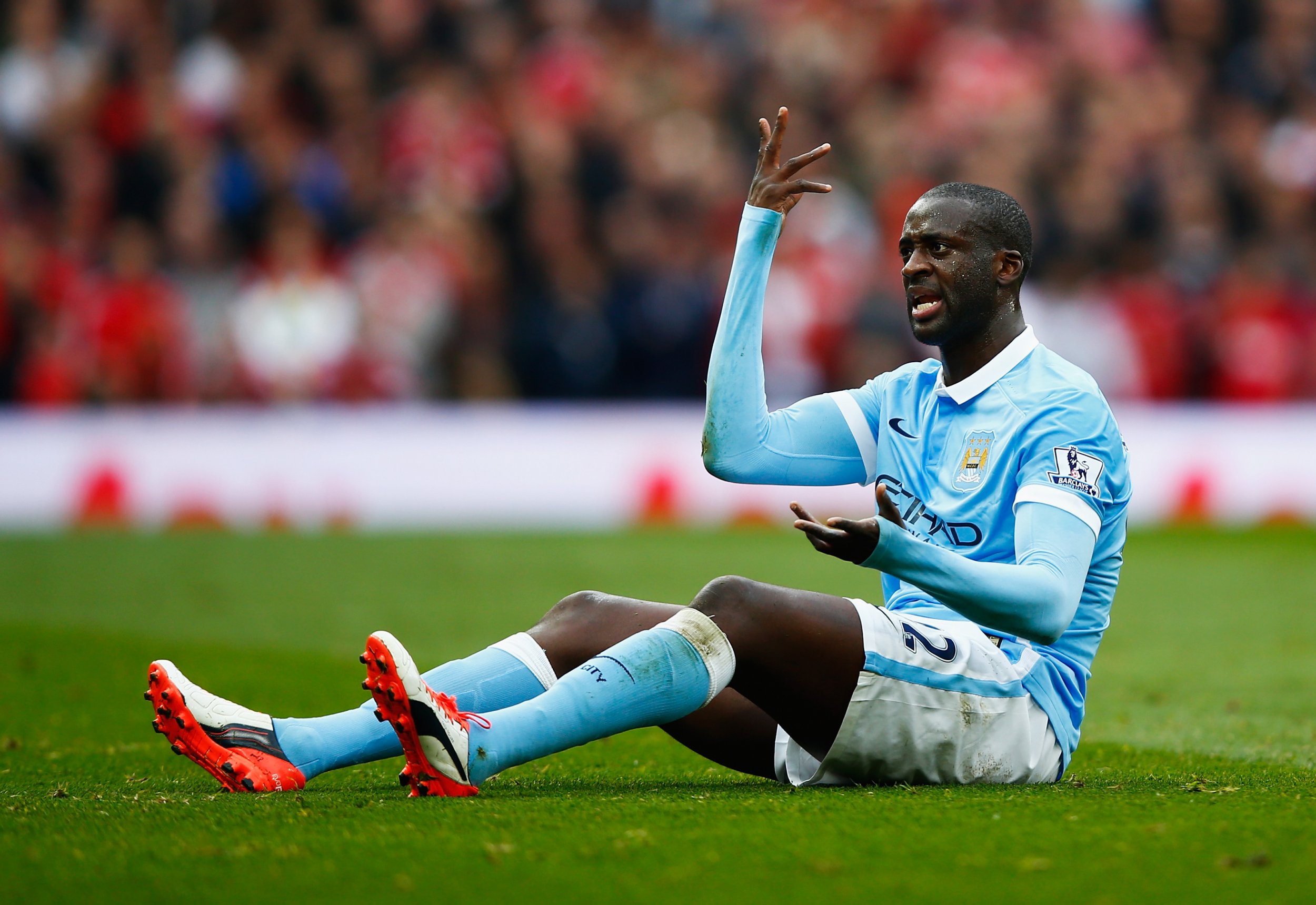 Yaya Toure will leave a complex legacy when he departs Manchester City, probably this summer—and this latest revelation will not make his reputation any easier to define.
The midfielder—a beating heart in City's two English Premier League triumphs but a lolloping passenger at the Santiago Bernabeu on Wednesday night as the club went out of the UEFA Champions League to Real Madrid—thought he was signing for Manchester United back in 2010.
Toure told the Daily Mail: "When I was at Barcelona and initially approached by Manchester City I thought it was Manchester United that wanted me. My agent had to tell me it was the team in the blue shirts.
"At the time Manchester United were putting Manchester City in the shadows. It was unbelievable. Manchester United is a big club and I respect that club a lot."
Toure, of course, signed for City from Barcelona that July, and has gone on to experience six years of success pockmarked by bizarre disturbances at Etihad Stadium.
Most infamously, Toure and his agent, Dimitri Seluk, became disgruntled in the summer of 2014 when City allegedly failed to celebrate his birthday appropriately, with a cake.
In April, Seluk claimed, not for the first time, that his client, 32, would be leaving City this summer, perhaps to Inter Milan, the Serie A club that has been a suitor of the player for some time.
And this news, from the horse's mouth rather than its jockey's, is unlikely to endear him any more to City fans seeking to untangle the genuinely good moments from the certifiably bizarre.