Are Shows Like YOU Dangerous? Woman Shares Harrowing Stalking Story
It was a "meet-cute" fit for any 1990s rom-com. In 2018, a charming, handsome bookstore manager spotted a beautiful, boho grad student as she walked through the door. They bonded over books and a shared superiority complex, and sparks flew as they shook hands.
But less than 10 TV hours later, the girl was dead, and the phenomenon that is You was born.
Based on the novels by Caroline Kepnes, the psychological thriller returns to Netflix on February 9 for its fourth season. When Season 3 aired in October 2021, it became the streaming platform's most-watched series in history, with over 2.254 billion minutes viewed in the first week alone.
But, despite its popularity, You has been a source of controversy from the moment it first aired on Lifetime. While it has received glowing reviews from critics, it has also been heavily criticized for romanticizing stalking.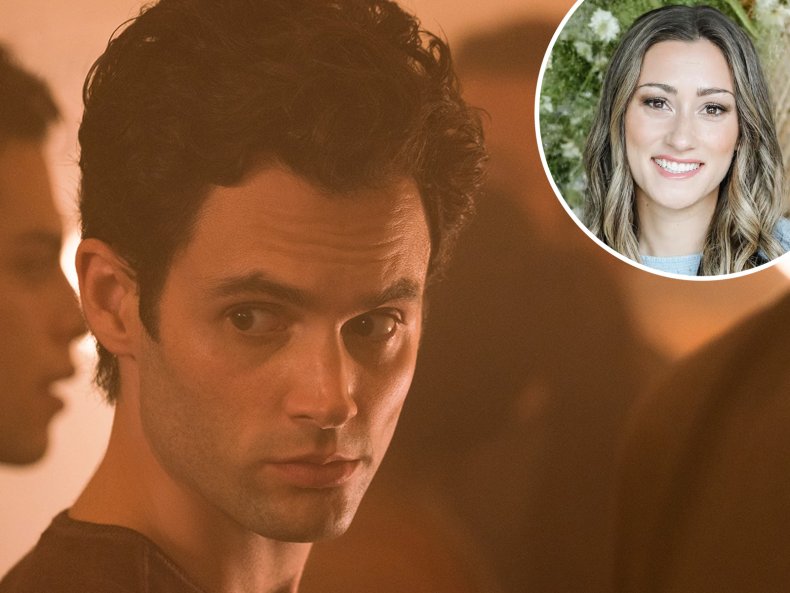 Amy Bonomi, the founder of Social Justice Associates, a strategy development and culture-building company, told Newsweek: "Shows like You normalize problematic relationship dynamics and abuse.
"When such behaviors are cast as romantic, they signal problematic controlling dynamics that instill fear, threat, entrapment, and disempowerment in those being targeted."
Jeanette Opheim, a real-life stalking victim who endured years of harassment and abuse, told Newsweek her harrowing story, and said she fears shows such as You might encourage potential stalkers to "justify their actions."
The Problem with
You
According to Stalking Awareness, approximately 13.5 million Americans are stalked annually—including 1 in 3 women and 1 in 6 men. It defines stalking as "a pattern of behavior directed at a specific person that would cause a reasonable person to fear for the person's safety or the safety of others; or suffer substantial emotional distress."
The debate on whether TV shows, movies, and video games encourage violence is long-standing. A landmark report released by the National Institute of Mental Health in 1982 found that viewing violent TV shows made children less empathetic and more likely to display aggressive and harmful behavior, as well as more fearful of the world around them.
However, a more recent study published in 2019 in the American Economic Journal found that the opposite is also true—wholesome, educational TV shows can make children smarter.
But adults, with their fully-formed brains, should be immune to TV's effects, right? You'd think so, but a quick scroll through social media suggests otherwise.
A significant portion of time on the You forum on Reddit is dedicated to slamming Joe's victims, particularly Guinevere Beck (Elizabeth Lail), Joe's object of affection in Season 1.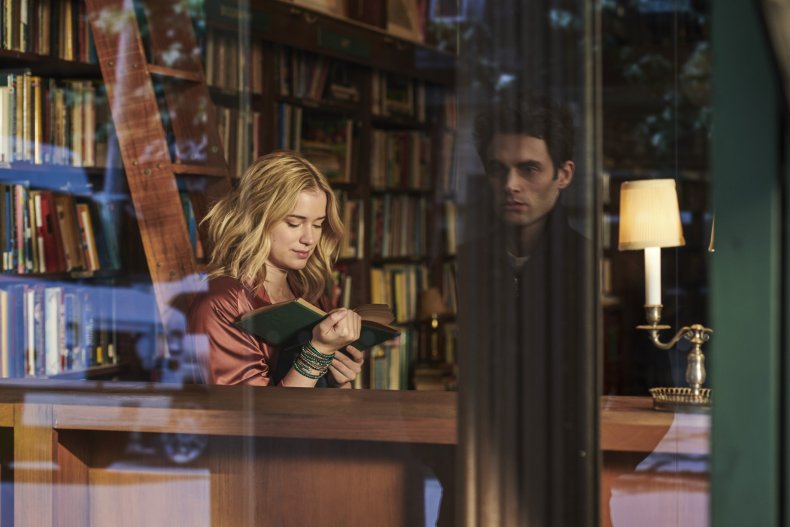 The majority of the criticism centers on Beck being "basic" or "unlikeable"—or just not good enough for "anti-hero" Joe—and therefore somehow deserving to end up in a body bag.
"While perhaps unintentional, these attitudes place blame on abuse victims for doing (or not doing) something to avert the abuse directed at them," Bonomi said.
Videos featuring disturbing quotes from Joe and captions such as "I wish he'd stalk me" can be found all over TikTok.
Leading man Penn Badgley has called out fans for idolizing the character. The decision to cast the former Gossip Girl star raised eyebrows back in 2018, with concerns that Badgley's good looks have made Joe an object of lust rather than disgust.
In an interview with Netflix in 2021, 36-year-old Badgley said: "Joe is one of the worst people ever. Don't aspire to be like him, don't defend him. Ever. Don't ever defend him. He doesn't need it."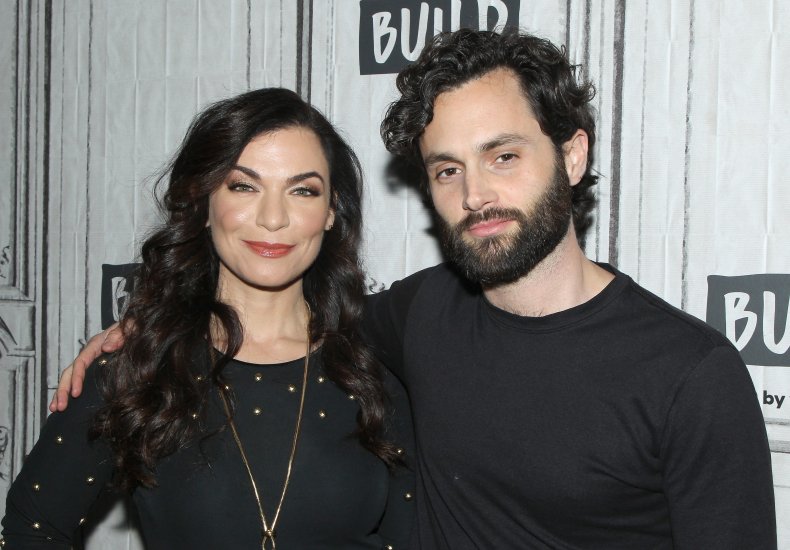 However, Badgley has also said that viewers finding Joe attractive and slut-shaming Beck is the "point." In 2019, he told Newsweek that You is "a direct response to the current internet climate's ability to judge."
From a creative standpoint, this makes sense—it's a myth that stalkers are strangers in trench coats or unattractive people who can't get a date. The National Coalition Against Domestic Violence non-profit reports that 3 out of 4 stalking victims knew the perpetrator beforehand, often in a romantic context. It's important to showcase that stalkers often don't fit the stereotype commonly associated with them.
Nevertheless, Bonomi said the problematic actions of attractive characters—such as Christian Grey in Fifty Shades of Grey (Jamie Dornan) and Edward Cullen (Robert Pattinson) in Twilight—are commonly portrayed as romantic rather than dangerous, which is troubling.
In fact, the Netflix description of You doesn't even mention stalking. It characterizes Joe as a "dangerously charming, intensely obsessive young man" who "goes to extreme measures to insert himself into the lives of those he is transfixed by."
This gray area is a thread throughout You and allows fans to paint Joe as passionate instead of deranged. The majority of his stalking victims express horror at his behavior, but Joe always gets away scot-free, moving on to another woman (or two) every season.
But, how does the romanticizing of this stalker/murderer character in You, make real victims feel?
'One Person Actually Said To Me, Your Story Reminds Me Of The Show You, I Love That Show...'
Jeanette Opheim knows all too well the terror of being stalked. The 31-year-old author was a college senior when her nightmare began. What started out as uncomfortable text messages and unreciprocated declarations of love soon escalated into non-stop phone calls and unwanted gifts, followed by verbal and physical threats.
Although it's difficult, Opheim is sharing her story in the hopes it will help others.
Like Beck, when Opheim met her soon-to-be stalker, she believed him to be harmless. She was paired up with John (name changed) for a class on wilderness survival, as she was one of the few students not to bully him.
At first, Opheim and John got along fine, but "something changed" during a camp-out for their end-of-year assignment. Opheim and John spent a weekend in the woods with two other students, and although the man behaved normally during the trip, he bombarded her with adoring messages on the journey home.
The texts launched a campaign of harassment and abuse that would last seven years. Throughout the school year, John would declare his love for Opheim several times.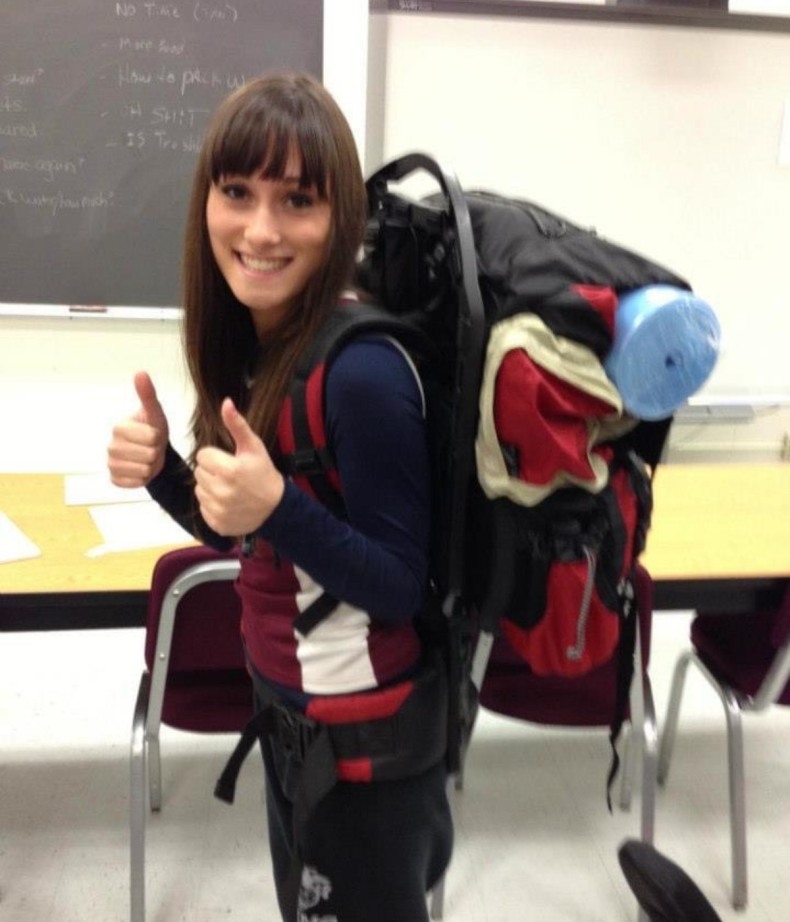 At first, she would kindly tell him she wasn't interested, but John continued to hound her by phone and on social media. Opheim blocked his number, so John had his friends incessantly call her instead.
"They'd be like, 'why don't you like him?' or 'why are you being awful to him?'" she recalled.
Initially, Opheim answered the calls out of guilt. She hoped John would eventually lose interest and move on, but the calls didn't stop.
She asked her teacher for help, who was supportive. However, as Opheim didn't have the words to describe what she was going through, her teacher underestimated the situation.
"What I do know is that I didn't understand what was happening until way too late in the game," she said. "I think that's important for other victims of stalking to know [the signs], as they can ask for help sooner."
Shortly afterward, John showed up to class and handed Opheim a bouquet of flowers in front of everyone. She shut him down, but the situation continued to escalate.
John followed Opheim around campus, "coincidentally" bumping into her at random times and places. He befriended her social group to try and maneuver his way into her life and began to show up at her workplace, terrifying her.
"He was standing outside of the building one night as I was closing up, waiting for me. It was so scary, I had to call a friend to come and get me. When he saw my friend arrive, he left."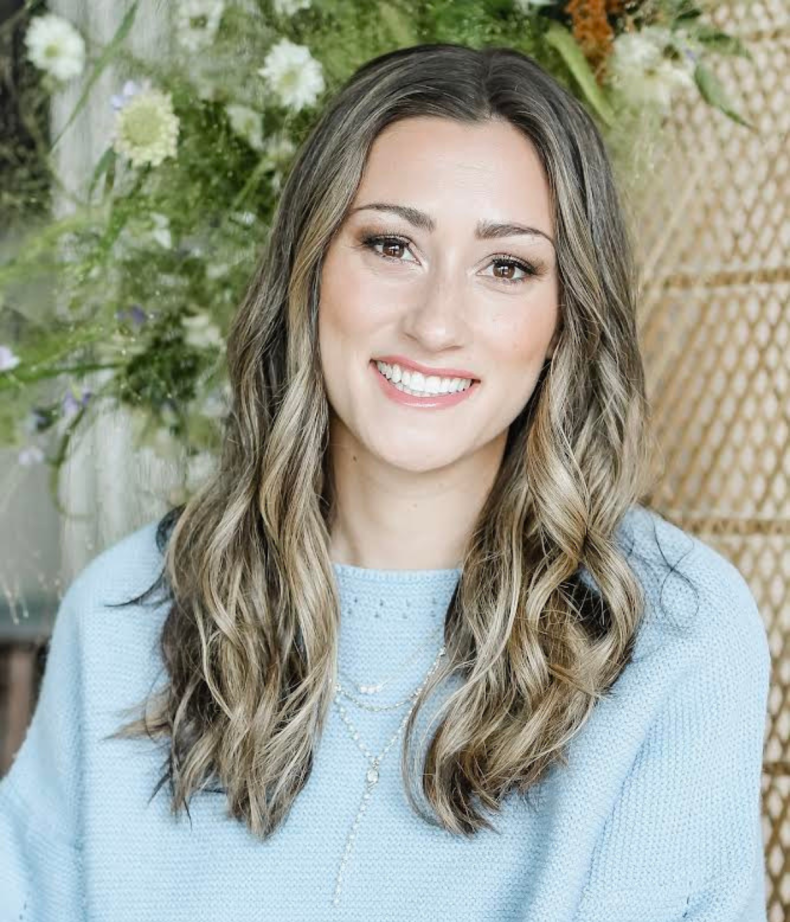 Opheim credited her friends for keeping her safe. Initially, she was embarrassed to ask for help.
"I wish I had tapped into them sooner," she said. "The more people you tell, the thicker your safety net gets. There's no such thing as too many people knowing."
One day, John called Opheim and threatened to kill himself, sending her into a panic.
"He said he was standing on top of the bleachers at our university stadium. He was going to jump off if I didn't agree to be his friend."
The threat was a lie, but Opheim did not know that at the time. Next, John put out a post on Facebook asking for help in publicly humiliating Opheim by "grabbing her and stripping her naked" on the campus grounds.
Fortunately, a friend saw the post before he could find volunteers. Opheim decided to get the university police involved.
"I remember telling them 'I don't want him to kill himself,' but the policeman said, 'Well, we'd rather have a suicide than a murder-suicide.' That was the moment when it hit me that things were serious."
At the time, she decided not to get a restraining order. Her final semester was coming to a close, and she knew she'd be moving out of state soon. However, John began cyberstalking her instead.
He followed her on social media for the next six years, making multiple fake accounts, but due to the harassment taking place online, law enforcement did little to help.
Opheim tries not to let the experience dominate her life, but it has made her wary, particularly when out in public.
"I take a lot of precautions. I never post where I am, I block any suspicious accounts or new followers on social media," she said.
"If I see someone that even looks like him a little bit, I always do a double-take. I just never know where he could be."
Understandably, Opheim has no desire to watch You, but she appreciates that people who have not experienced stalking might view the show differently.
"I don't blame people for feeding into the sexiness that You portrays," she said.
"What I'm not OK with, is that a potential stalker might be watching that and use it to justify their actions and think it's something to aspire to.
"One person actually said to me, 'Your story reminds me of the show You, I love that show.' Often, people just don't understand."
Rather than canceling shows like You, she believes adding helplines and resources to the end of episodes would be beneficial so that viewers who see themselves in Beck and Joe's other victims know where to turn for support.
Newsweek has reached out to Netflix for comment.