'You' Season 4 Cast: Every New Character and Their Storyline
You is back for season 4 and, this time around, Joe Goldberg has a whole new name, career, and home, plus a brand new group of friends to go along with them.
At the end of the explosive season 3 finale, which saw Joe kill his wife Love Quinn and fake his own death before leaving their baby Henry with his co-worker Dante, Joe left for Paris, France to try to track down his love interest Marienne Bellamy.
We now know, however, that the fourth season of the Netflix drama will see Joe living in London as a college professor named Jonathan Moore.
The trailer for You Season 4 has hinted that the tables are about to be turned on serial killer Joe, as it appears someone in his new life knows exactly who he is—and is using the information against him.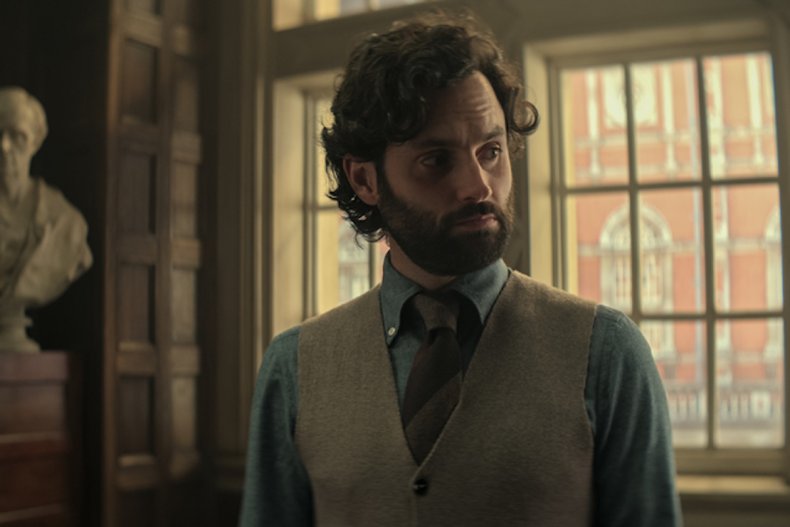 So who are the new London friends in Joe's life? And which one could be the person who has figured out exactly who Joe, played by Gossip Girl actor Penn Badgley, really is?
Newsweek has everything you need to know about the new faces on the cast of You.
All the New Characters on You Season 4
Kate—Played by Charlotte Ritchie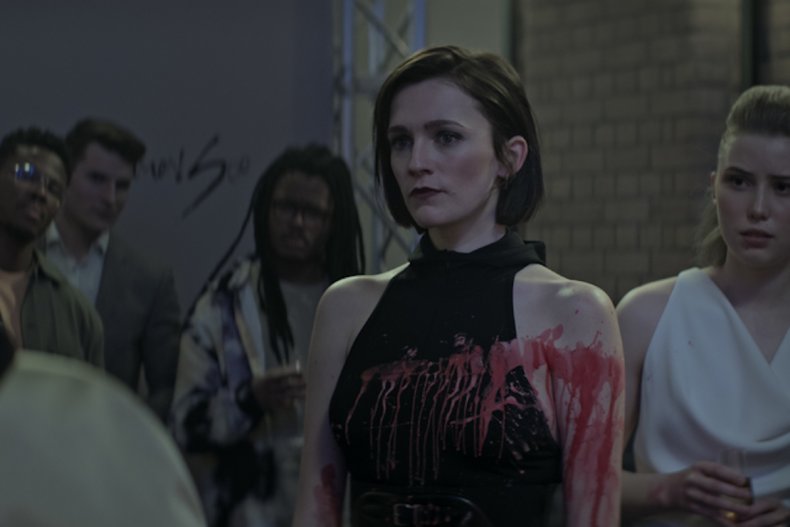 Art gallery director Kate is described by Netflix as "fearsomely smart, independent, suspicious and immensely loyal to her friends," especially her best friend, Lady Phoebe.
She is dating Malcolm, who invites Joe to be a part of their friendship group, but Kate does not take to our lead character and suspects something about him is not what it seems.
Malcolm—Played by Stephen Hagan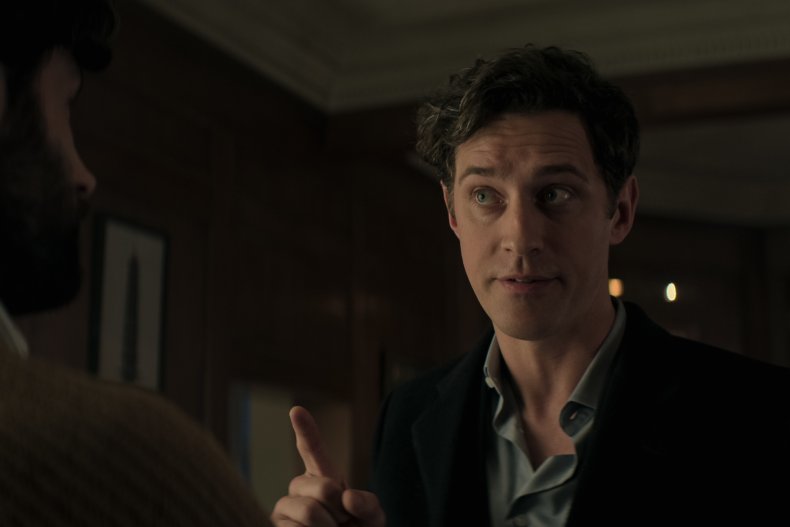 Malcolm is a literature professor who works alongside Joe and introduces him to his friendship group.
He is dating Kate but is also seeing other women on the side.
Adam—Played by Lukas Gage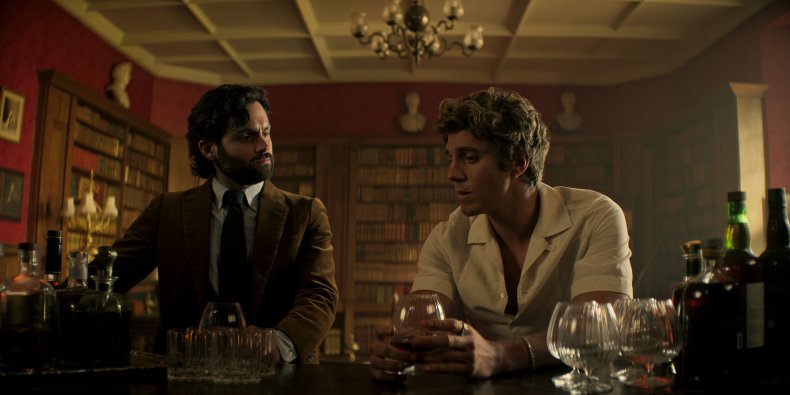 Adam, played by White Lotus actor Lukas Gage, is the youngest son of an extremely rich family who consistently fails to meet his family's standards.
He is dating Lady Phoebe, but questions are raised over whether he really loves her, or is using her.
Lady Phoebe—Played by Tilly Keeper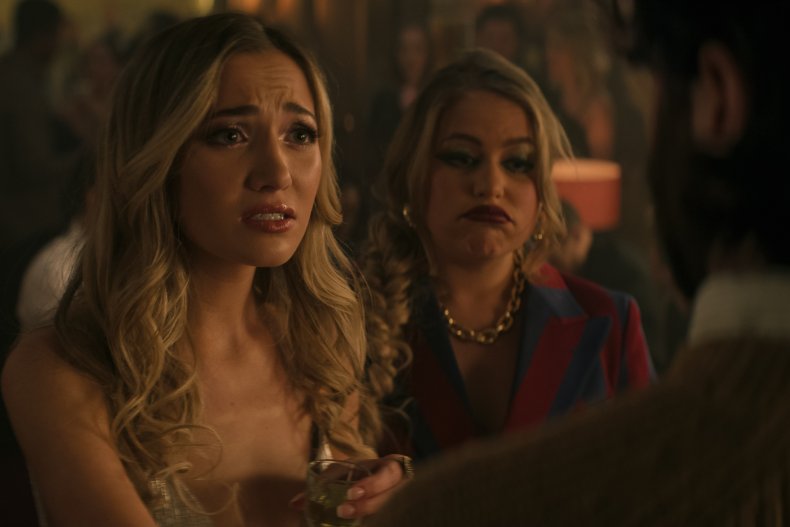 Aristocratic socialite Lady Phoebe has been in the tabloids since she was 15 years old, but is as sweet and kind as she is rich and famous.
She is in a relationship with American entrepreneur boyfriend Adam.
Roald—Played by Ben Wiggins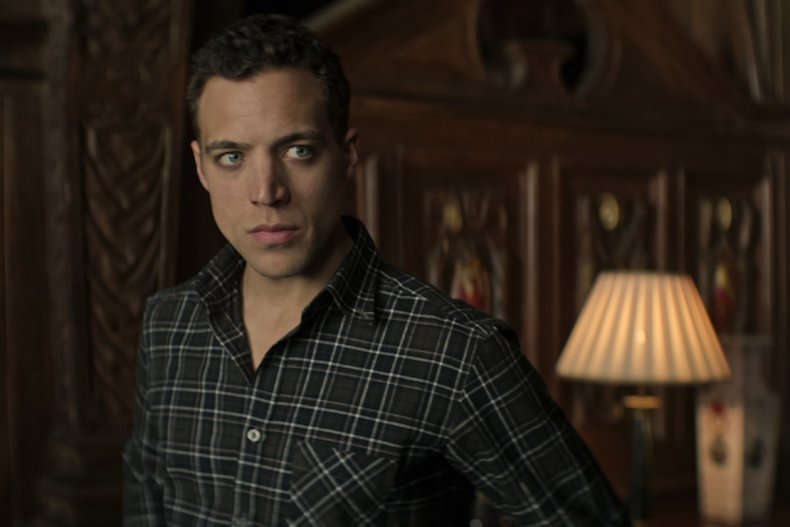 Hailing from an old aristocratic family, Roald is "attractive, stylish and possessed of perfect manners."
Not everything is as it seems, however, as there are rumors of a hidden dark side to Roald.
Simon—Played by Aidan Cheng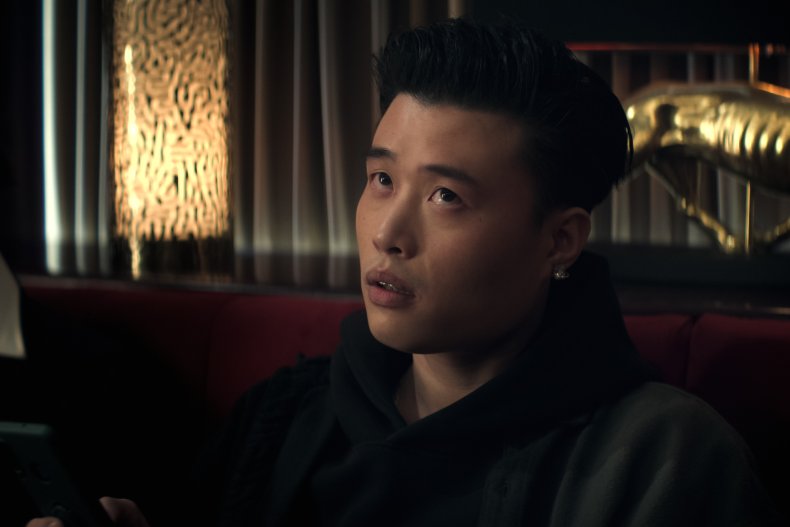 Oxford-educated and the son of a Chinese technology magnate, artist Simon does not want to make friends—especially with Joe.
Sophie—Played by Niccy Lin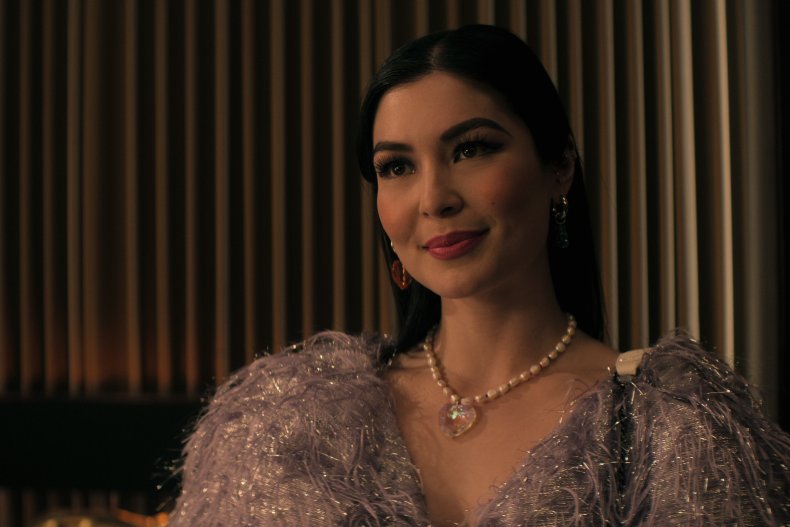 Sophie, Simon's sister, is an influencer whose social media is highly curated with sponsorship deals.
Underneath her "whimsical exterior," Sophie is fiercely protective of her brother.
Nadia—Played by Amy-Leigh Hickman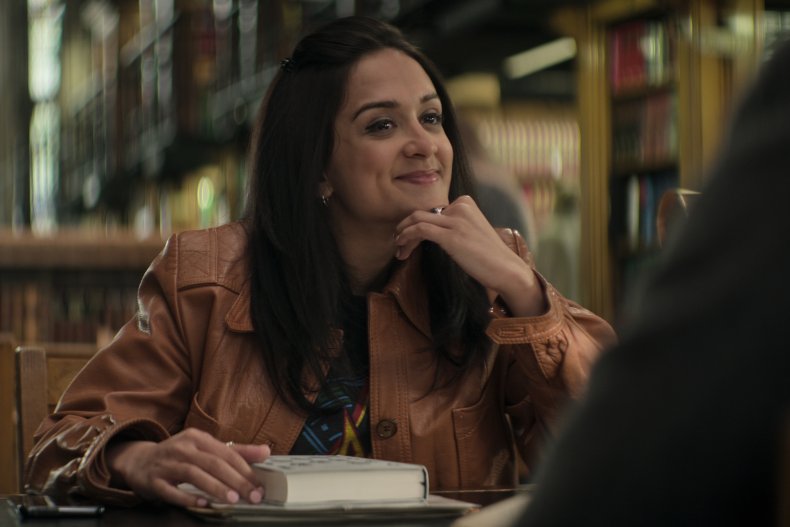 Nadia is one of Joe's new students, who has aspirations to be a serious author.
She is outspoken but, deep down, she harbors insecurities.
Rhys Montrose—Played by Ed Speleers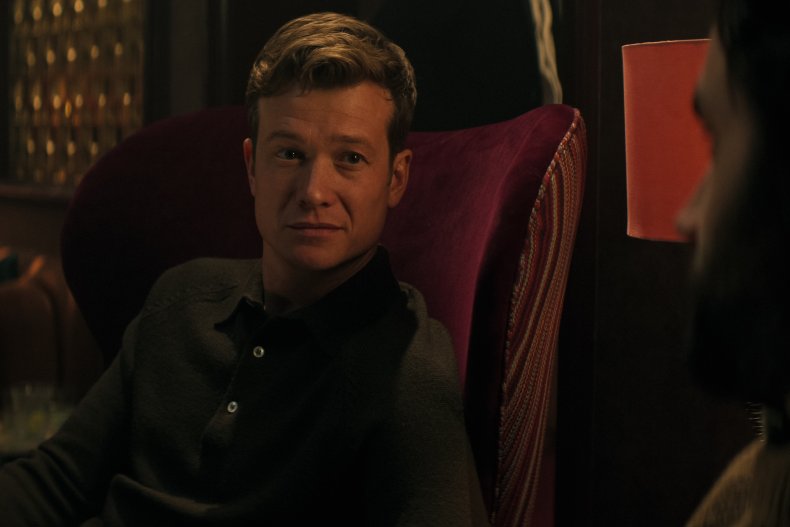 Author Rhys' life has changed dramatically since his traumatic childhood in poverty but, while his much-loved memoir has garnered him acclaim, he now also faces pressure to launch a political career.
Gemma—Played by Eve Austin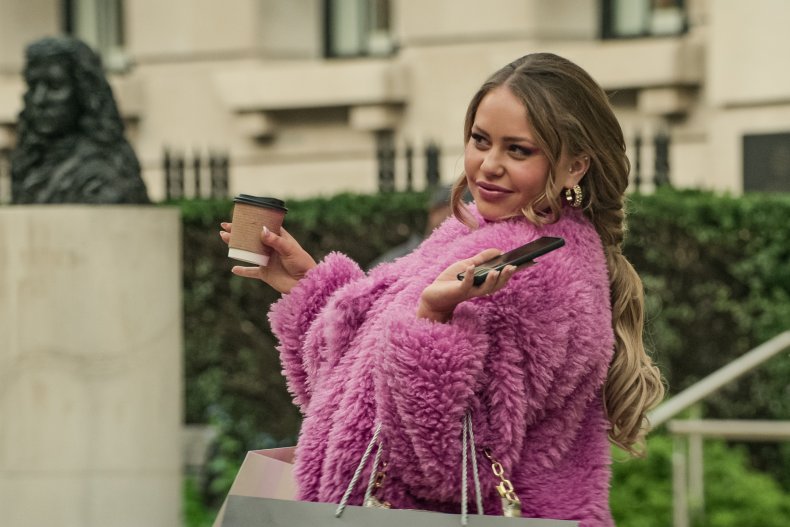 Gemma is a member of Kate and Malcolm's privileged circle of friends but, while she's fun to party with, her insular and pampered life has rendered her "shockingly tone-deaf."
Blessing—Played by Ozioma Whenu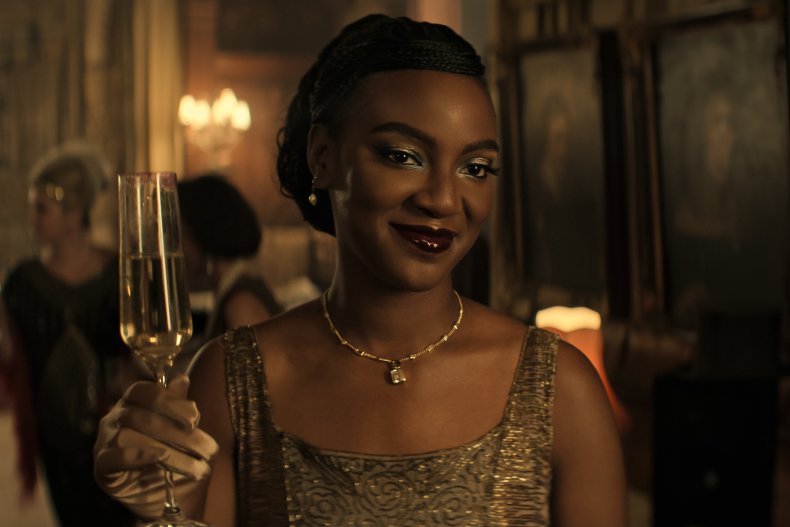 Blessing is a Nigerian princess and an investor with a passion for cryptocurrency. She is described as "wry, fun-loving and unapologetically cliquish."
Connie—Played by Dario Coates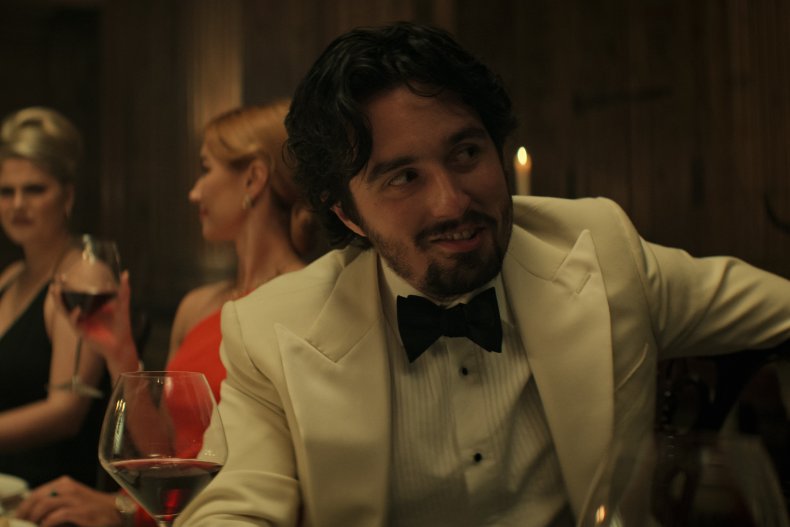 Connie attended Oxford with Kate and Lady Phoebe's friend group. He is loud, potty-mouthed and counts betting, horses, drinking and cocaine as his true loves.
The cast also features Vic, played by Sean Pertwee, Dawn played by Alison Pargeter, and Elliot, played by Adam James.
Badgley is, of course, back as Joe/Jonathan, and Tati Gabrielle also returns as Marienne.
The first five episodes of You Season 4 will be available to stream from 3 a.m. ET on February 9. The next five episodes will be released on March 9.