'You' Season 4 Twisted Ending Explained: Who Died and What Happened to Joe?
You Season 4 has come to an explosive end, following a huge twist for lead character Joe Goldberg, played by Penn Badgley, in the second part of the season.
The Netflix thriller aired the first five episodes of its fourth installment back in February, with the next five then premiering on March 9.
The first half of You Season 4 saw stalker and serial killer Joe carrying out his mission to find his latest obsession, Marienne Bellamy.
After killing his wife, Love Quinn, at the end of Season 3, Joe made his way to Paris to find Marienne, before ultimately tracking her down in London.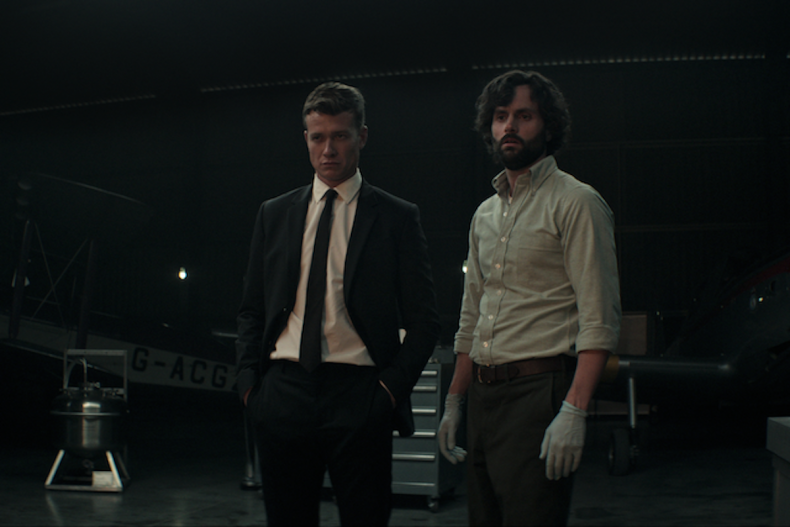 In a surprise turn for Joe, he didn't harm Marienne when he found her and instead let her go.
Even when a hit man named Elliot asked him to kill Marienne in order for him to be able to continue living in London safely, Joe pretended that he had done the job and allowed her to, seemingly, board a Eurostar train back to Paris, where her daughter Juliette was waiting for her.
Not everything was at it seemed, however, as when part two of You Season 4 was released, it was revealed that Joe had not really changed at all and while the viewers were made to believe that Marienne had boarded her train safely, he had actually poisoned and captured her.
After transporting Marienne to one of his infamous glass boxes in an abandoned underground station in London, Joe smacked his head off the wall of the box, splitting his personality into two; one being Joe Goldberg, and the other being Jonathan Moore.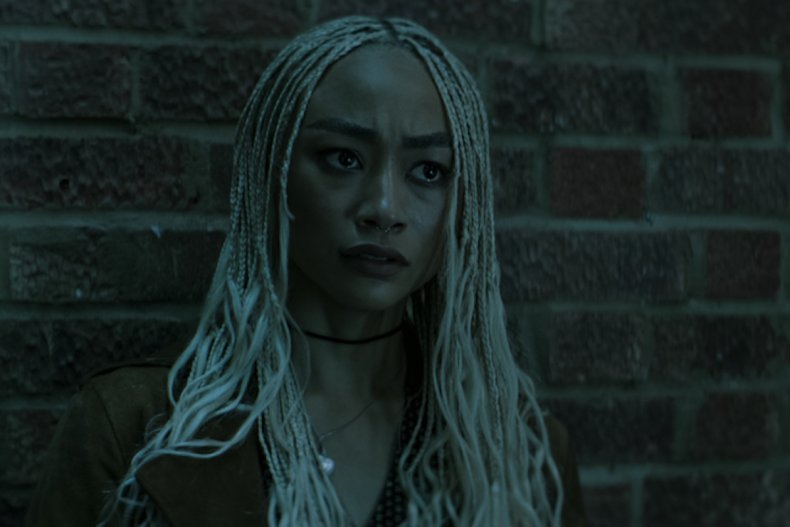 Joe then began living his life in London as Professor Jonathan Moore, teaching literature at Darcy College and becoming friends with Kate Galvin, played by Charlotte Ritchie, and her Oxford-educated circle.
The friendship group began being targeted by a serial killer dubbed the "Eat the Rich Killer" who, simultaneously, was harassing Joe with information about his past.
At the end of the first half of You Season 4, Joe appeared to realize that Kate's friend, and politician, Rhys Montrose, was the Eat the Rich Killer.
But during the second part, it was revealed that while Rhys is a real person in Kate's life, the killer version of the character was a figment of Joe's imagination and Joe, who became obsessed with Rhys after reading his autobiography, was the real Eat the Rich Killer.
Following all the dramatic revelations throughout the episodes, the season wrapped with an equally shocking conclusion.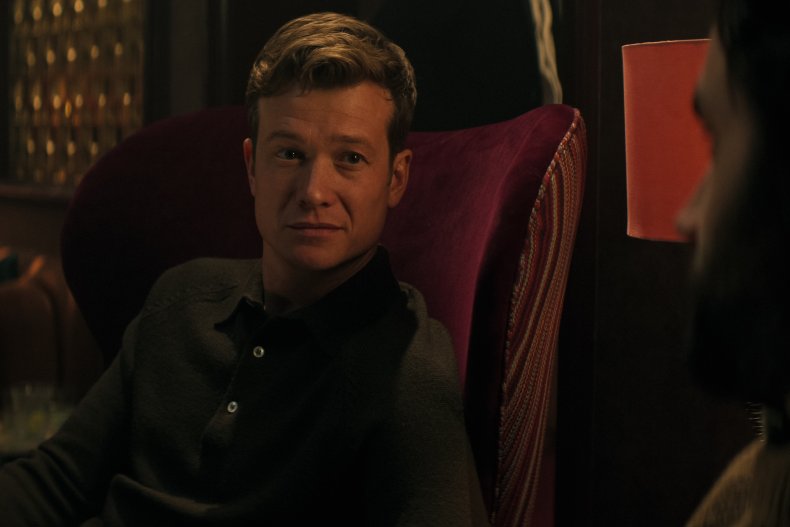 Newsweek has everything you need to know about what happened in the final episode of You Season 4.
*Warning - this story contains major spoilers for part two of You Season 4*
You Season 4 Ending Explained
The final episode of You Season 4, titled "The Death of Jonathan Moore," begins with Joe leaving the body of Marienne, who killed herself after taking an overdose of pain pills Joe left for her in the glass cage, on a bench in a park in London.
The body of Rhys, the real-life version of whom was murdered by Joe before Joe realized that he had made up the serial killer version of Rhys in his head, is then found in the woods.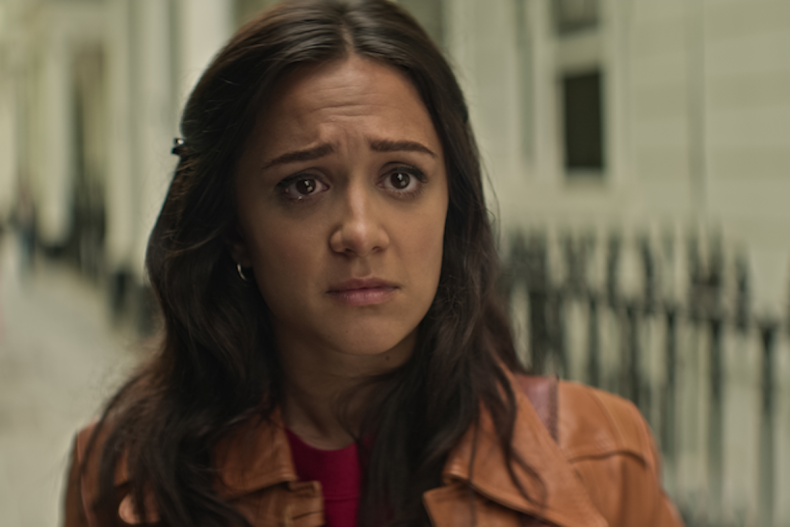 Joe's student Nadia, who discovered Marienne in the cage and tried to help her escape before her death, shares what she has found out about her professor with her boyfriend, Edward, but is frustrated to find that Joe has already got rid of the cage, and Marienne's body, in the abandoned underground station.
She tells Edward that the only way to end Joe's reign of terror is to kill him, and the scene then cuts to a scene of Joe writing a suicide note, and trying to be talked out of it by the Rhys in his head.
Racked with guilt over Marienne and not wanting to bring down his love interest Kate, Joe sets off to carry out his plan and jumps off a bridge into a river in London, but not before he kills Kate's dad as a final act of "love" for her.
After the jump, Joe sinks to the bottom of the river but he later wakes in hospital, still alive, and after Kate comes to visit him, he vows to begin a new life with her and put everything in his past behind him.
Simultaneously, Nadia and her boyfriend break into Joe's flat and find his box of "trophies," filled with evidence that proves he killed the real Rhys Montrose.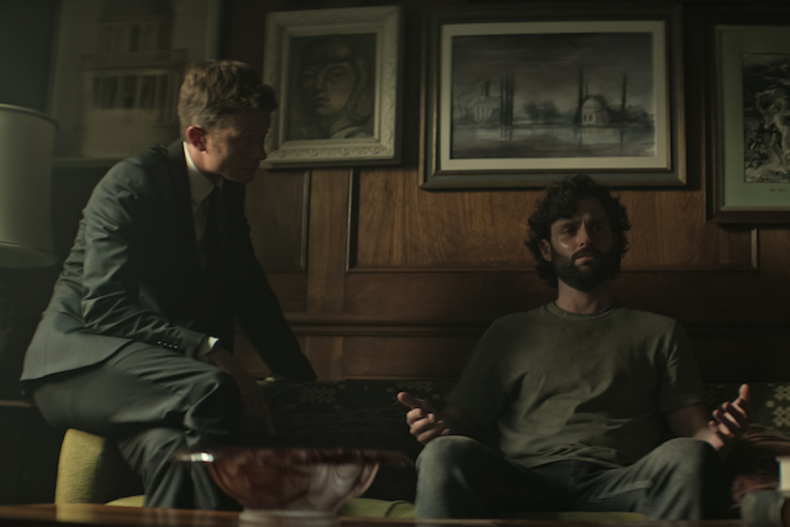 Nadia had previously revealed to Edward that she and Marienne had faked Marienne's death, leaving the note asking Joe to leave her body in a park so that when she woke up from her drug-induced sleep, she would be free to run back to Paris, and her daughter.
After leaving Joe's flat, Nadia looks for Edward who had been keeping watch, but instead runs into Joe, who reveals that he knows she is onto him.
The scene ends abruptly and we then get an overview of what Kate's group of friends, the ones who are still alive, anyway, have been up to since Joe decided to embark on his new life with Kate.
The final scenes see Joe and Kate taking part in a joint interview in New York City, with Joe having revealed his true identity to the world, but pinning all the Madre Linda killings on his dead ex-wife, Love.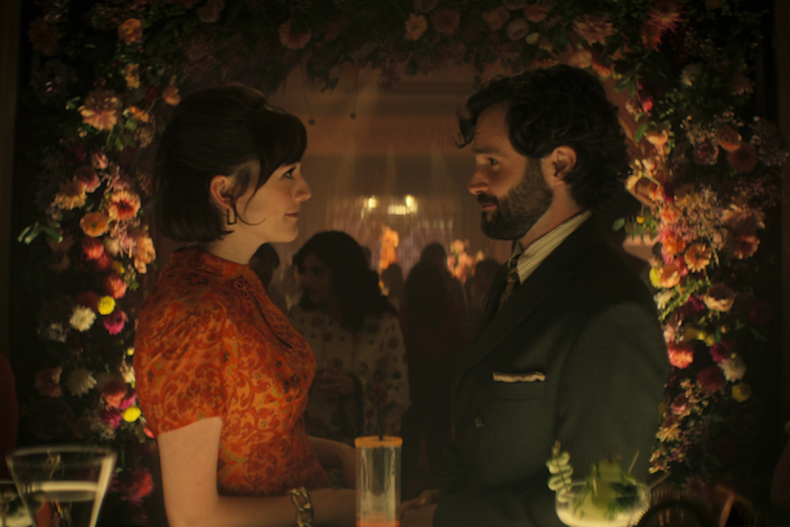 We find out that Joe and Kate have taken over her late father's company, turning it into a philanthropic foundation.
The story then flashes back to Joe trying to reason with Nadia to not go to the police with the evidence she has against him, and the camera pans to show that Joe killed Edward whilst he was keeping watch for Nadia.
Joe tells Nadia that if she keeps quiet about him, he won't frame her for Edward's murder but she refuses to co-operate with him, and in a voiceover Joe reveals that she is still in jail for the killing that she did not commit.
In the closing scene, Joe looks out the window at New York, where a glimpse of the face of Rhys smiles back at him, suggesting his alter-ego isn't going anywhere anytime soon.
You Season 4 part two is available to stream on Netflix now.