What Happened to Marienne in 'You' Season 4 on Netflix?
Tati Gabrielle reprised her role as Marienne Bellamy in the fourth season of You but, unfortunately for fans, her return was only brief.
The Netflix thriller returned to screens on February 9, with Joe Goldberg, played by Penn Badgley, back as stalker and serial killer.
At the end of You season 3, Joe killed his wife Love Quinn before she could murder him. He then faked his own death before fleeing to Paris to search for Marienne.
Joe and recovering drug addict Marienne, who has a daughter called Juliette, met while working at the local library together. They eventually slept together, despite Joe being married to Love.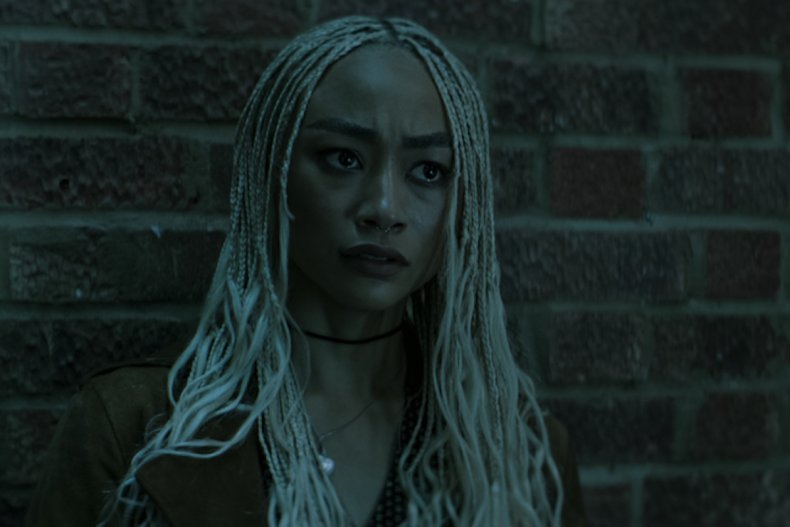 Love revealed everything about Joe's murderous past to Marienne before she left for Paris and Love was killed. The You season 4 trailer revealed that Joe did, indeed, manage to track a terrified Marienne down, but in London, not Paris.
Newsweek has everything you need to know about what happened to Marienne in You season 4.
*Warning - this story contains major spoilers for You season 4*
What Happened to Marienne in 'You' Season 4?
Fans were a little confused to find out that You season 4 was going to be set in London instead of Paris. However, it is revealed in the first episode that Joe travelled to the U.K. capital after trying to track down Marienne in Paris.
While in the Jardin du Luxembourg, Joe was told by one of Marienne's associates that she had travelled to London for an art fair, so there he went.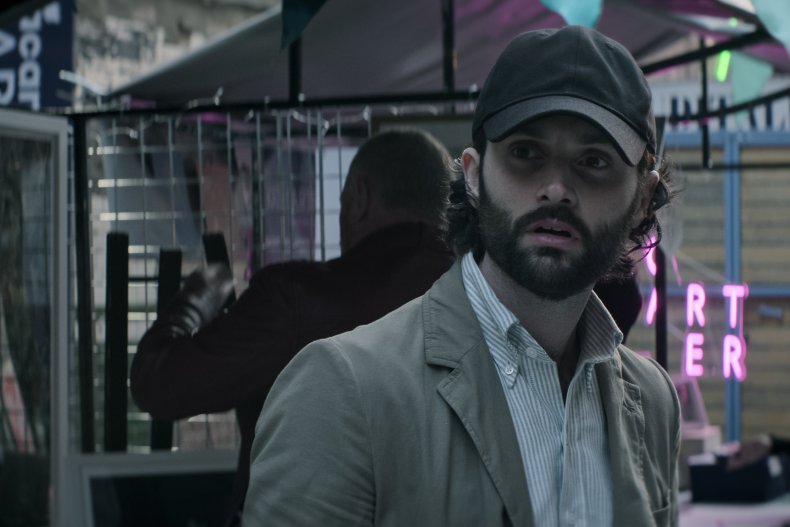 Joe then finds Marienne in the streets of London, but she runs when she spots him. She is petrified that he has managed to find her now that she knows he is a murderer.
Marienne outruns him at first but finds herself cornered when she takes a turn into an abandoned building. Joe follows her inside.
A tearful Marienne, who brandishes a knife that she was carrying, presumably in fear of running into Joe, begs him to let her go. She reminds him of her daughter, Juliette, who is back in Paris and waiting for her to come home.
Joe is obsessed with Marienne and wants to be in a relationship with her. He is troubled by Marienne's fear of him and lets her go without harming her, like he has hurt his girlfriends in the past.
Later, while in a pub, Joe is confronted by a man who has been sent to kill him by his late wife's father.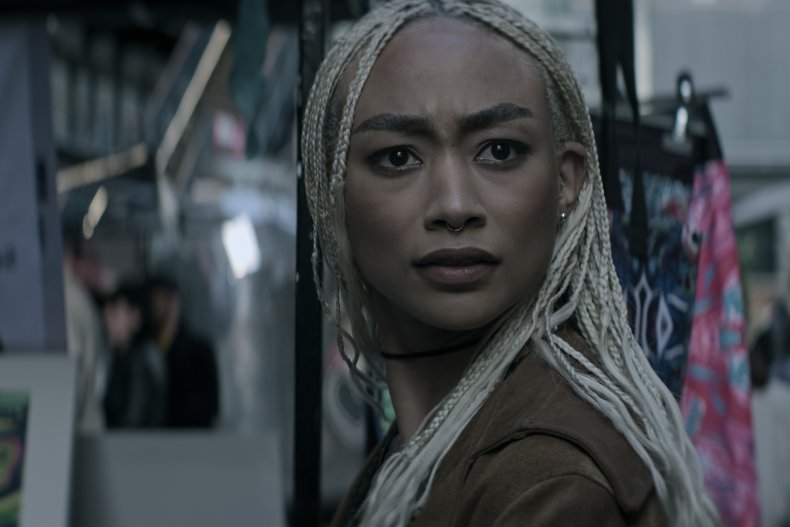 Joe made it look like Love had killed him and herself by killing her, cutting two of his toes off and baking them in a pie, before burning their house down.
Love's father, however, isn't convinced. He wants Joe dead, believing that it was him who killed his daughter.
His hitman, Elliot, played by Adam James, doesn't want to carry out the job, seemingly wanting to end his career as a murderer.
Elliot tells Joe that he is going to let him go. However, there is one little snag, and that is that Marienne knows who Joe is, and that he is alive.
So that Marienne won't somehow get word back to Love's father that Joe is still living, the hitman tells Joe that he will need kill Marienne to tie up all the loose ends.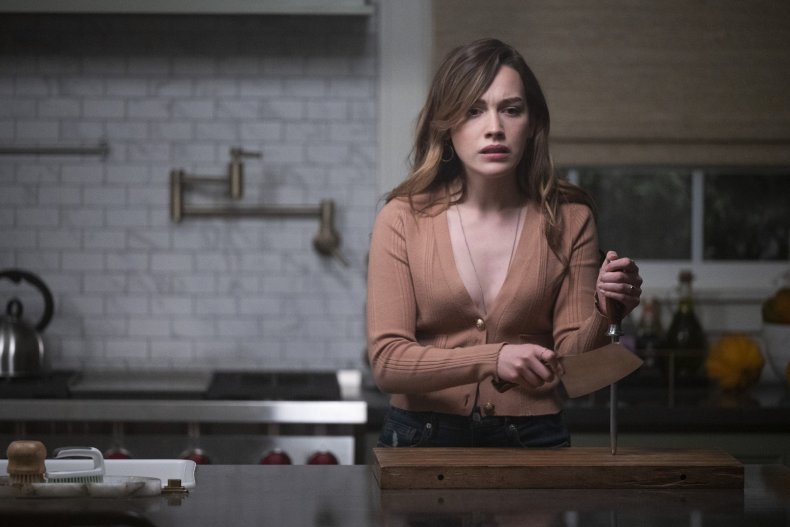 Joe then waits for Marienne at the Eurostar station in London where she is getting back on a train to Paris. Instead of killing her, he steals her necklace and sends a picture of it to the hitman. This is to show that he has carried out the deed and Marienne is no longer alive.
Marienne then, presumably, travels back to Paris to be reunited with her beloved daughter.
We then see Joe living out the rest of part one of the season without giving much thought to Marienne, as he gets caught up in a whole new world of drama with his new friends.
Joe is living in London under the pseudonym of Jonathan Moore, a literature professor at a university, after being given a fake passport under his name by the hitman Elliot.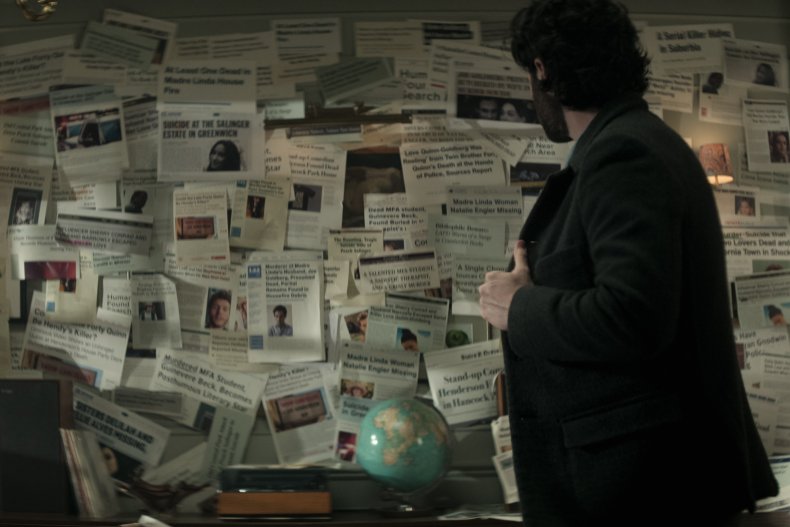 He befriends his neighbour Kate, played by Charlotte Ritchie, after his neighbour (and Kate's boyfriend) Malcolm winds up dead on his own kitchen table.
Somebody appears to know Joe's true identity and is taunting him with various murders. They are keeping body parts from each one, so that they can frame Joe for the killings if he doesn't cooperate.
The killer is dubbed the "Eat the Rich Killer" by the media, with the victims all being upper-class, rich individuals. Whoever they are, they send Joe a stream of messages asking him to team up.
The first five episodes of You season 4 are available to stream now on Netflix. The next five episodes will be released on March 9.