Where Was Season 4 of 'You' Filmed? London Locations Revealed
Netflix thriller You has had a variety of filming locations over the years, but for the latest edition, Joe Goldberg has travelled across the pond to England.
Season four of You follows Joe, played by Penn Badgley, as he finds himself living a new life in London. He fled from the fictional town of Madre Linda, California to travel to Paris.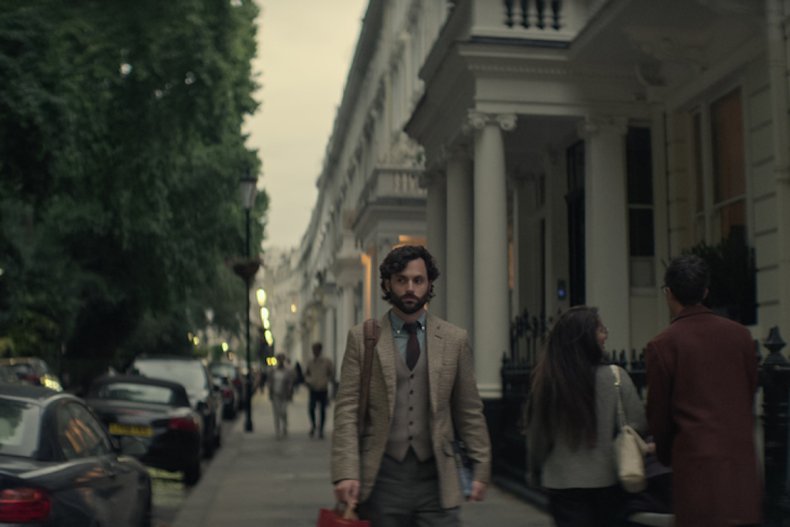 After killing his wife, Love Quinn, and faking his own death, Joe ran away to Paris to track down his latest obsession Marienne Bellamy, played by Tati Gabrielle. However, he soon discovered that she was in London.
Following a confrontation between Joe and Marienne in the first episode of season four, where he realises that she is afraid of him and knows that he killed Love, Marienne appears to return to Paris, where she now lives with her daughter Juliette.
The rest of the first half of You season four was released on February 9 and will be followed by part two on March 9. Joe carries on without giving much thought to Marienne, as he gets caught up in a whole new world of drama with his new friends.
With a new job, home, and Oxford-educated circle of friends, Joe visits plenty of locations in and around the English capital in the episodes.
Newsweek has everything you need to know about where the London locations shown in You season four were actually filmed.
You Season 4 Filming Locations
Darcy College
Royal Holloway, University of London, Egham, Surrey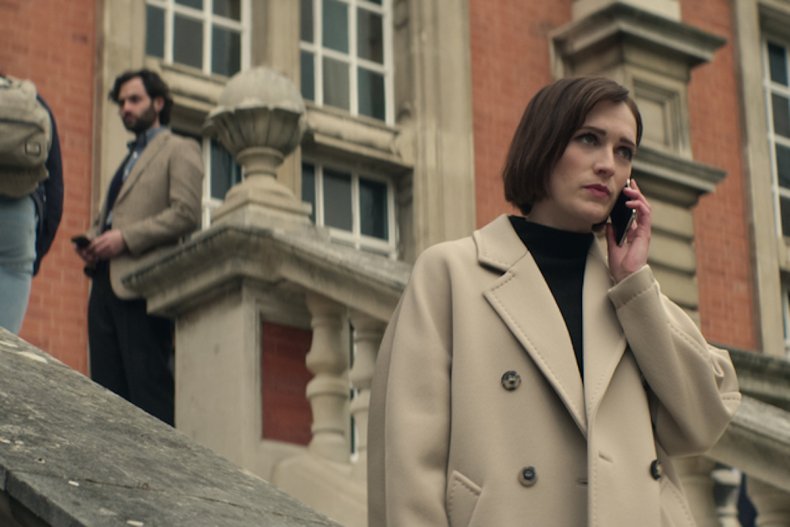 Several scenes depicting the fictional Darcy College, where Joe now works as a professor, were filmed at Royal Holloway University in Egham, Surrey.
The outdoor courtyard scenes of Darcy College were filmed at the university, which was founded in 1879 and is home to Founders Castle, designed by William Henry Crossland in 1886.
Lincoln's Inn, New Square, London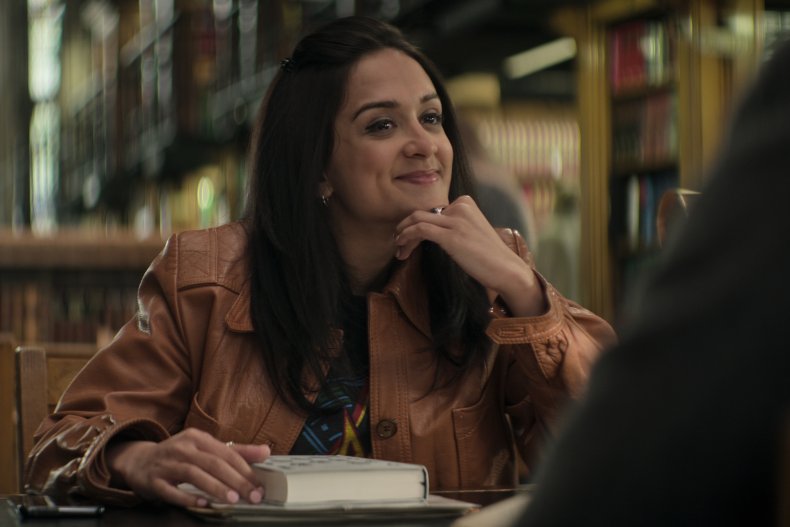 Lincoln's Inn provided the filming location for Darcy College's impressive library in the fourth season of You.
The library is located in London's Holborn district and serves as a training centre for lawyers.
Joe's Apartment
Kynance Mews, South Kensington, London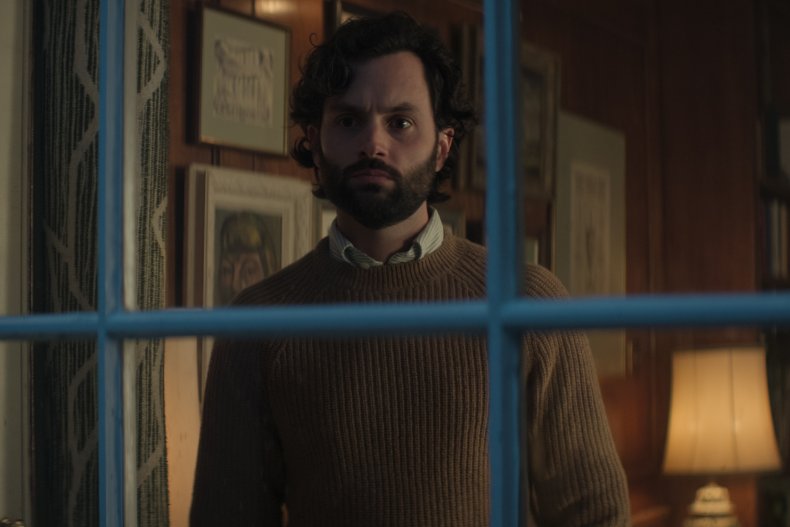 One of the perks of Joe's new jobs is his new accommodation and he states in the first episode of the season: "My first thought when I saw my neighbourhood was: 'I'm in a Hugh Grant movie.'"
Joe's apartment is on Kynance Mews, a cobbled street in South Kensington, London.
Lady Phoebe's Apartment
Four Seasons Hotel, London
Lady Phoebe, played by Tilly Keeper, is one of Joe's new friends that he makes in London.
She is a wealthy socialite who is friends with Joe's neighbour Kate, played by Charlotte Ritchie. She is dating Adam, played by Lukas Gage.
Scenes of Lady Phoebe in her home were shot in London's luxury Four Seasons hotel.
Kate's Gallery
Old Billingsgate, east-central London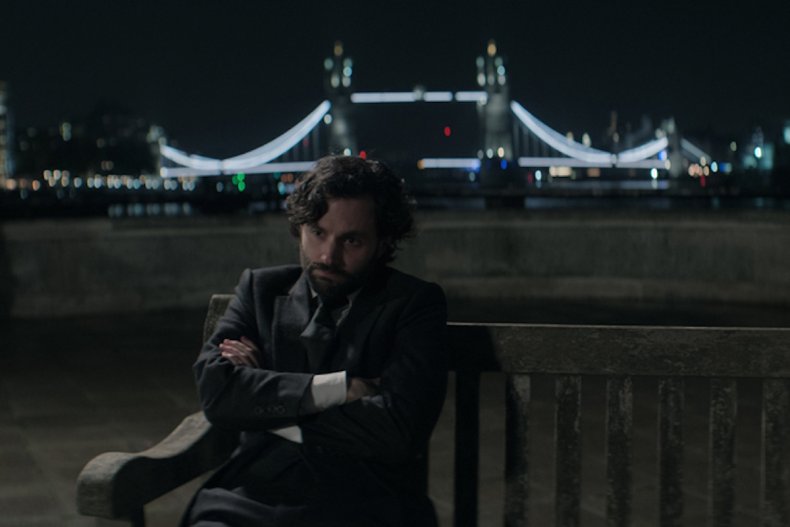 In the latest season, Simon's art show is hosted and ran by Kate at Old Billingsgate, an event space that was a famous fish market until 1982.
During the scenes of Simon's art show, Joe waits outside the venue, which is located on the north bank of the River Thames in London. He is trying to catch the infamous Eat the Rich Killer.
While he waits on the bench, Tower Bridge is visible behind him.
Hampsie
Knebworth House, Hertfordshire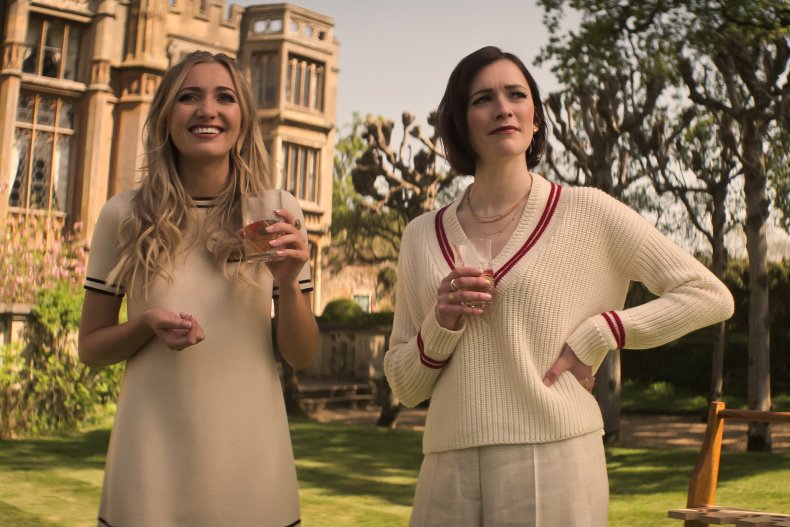 Terrified of being hunted down by the Eat the Rich Killer, Joe's new gang flee to Lady Phoebe's country retreat, which she has dubbed "Hampsie," for some rest, relaxation, and a lot of drinking and partying, in episode four.
Some of the Hampsie scenes were filmed at Knebworth House in Hertfordshire, which Netflix fans may recognise from season five of The Crown.
It has also been a filming location for The King's Speech, St. Trinian's 2 and 28 Weeks Later.
Gaddesden Forest Estate, Hemel Hempstead, Hertfordshire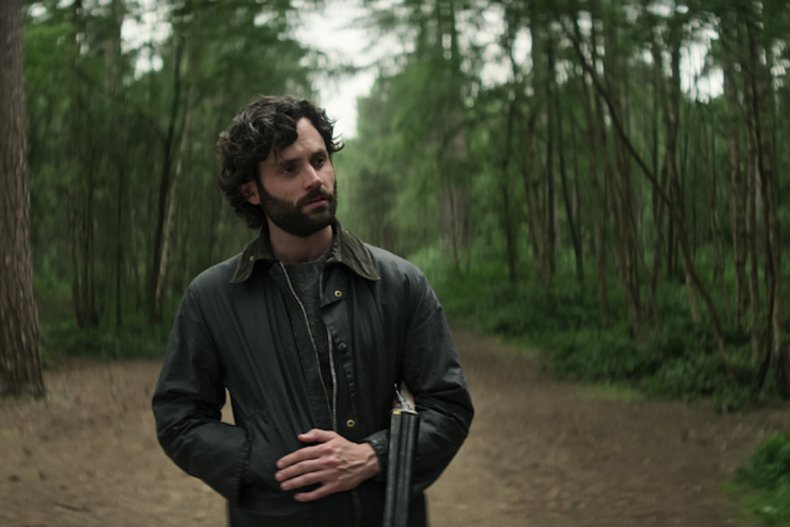 Several scenes during the You gang's trip to Hampsie were reportedly filmed within the sprawling woods of Gaddesden Forest Estate.
During episode five of You season four, Joe and Roald, played by Ben Wiggins, can be seen running through said woods in a tense chase.
Train Station
St. Pancras International, King's Cross, London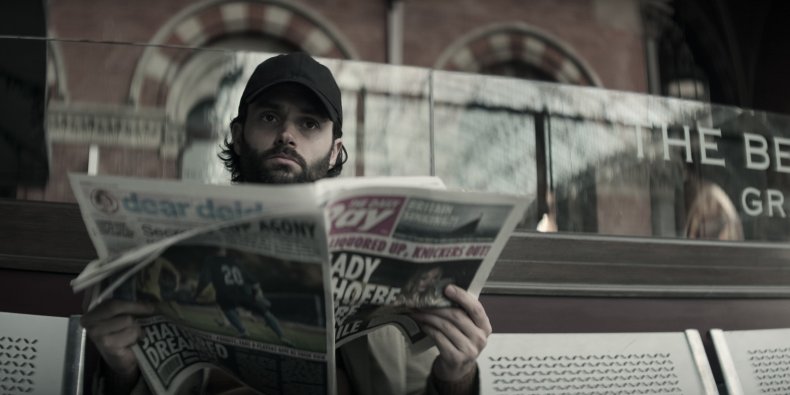 After being hunted down by a hitman who has been sent to kill him by Love's father, Joe is tasked with killing Marienne.
Elliot, the hitman, tells Joe that he doesn't want to kill him but, because Marienne knows Joe is alive, Joe needs to get rid of her so that there are no loose ends.
Instead of killing his once-obsession, Joe follows Marienne to St. Pancras International station, where she is getting on the train to Paris, and steals her necklace.
He then sends Elliot a picture of Marienne's necklace, pretending that he has indeed killed her off.
The first five episodes of You season four are available to stream now on Netflix. The next five episodes will be released on March 9.