'You' Season 4: Who Is Eat the Rich Killer? Every Clue as Identity Revealed
You is back for its highly-anticipated fourth season but, this time around, Joe Goldberg isn't the only serial killer in town.
For the past three seasons, fans of the Netflix thriller have seen stalker and murderer Joe, played by Penn Badgley, leave a trail of destruction in his wake as he has become obsessed with various women, and killed anyone that has got in his way, including the women themselves.
Following the dramatic events of the You Season 3 finale, Joe made his way to Paris, before traveling to London, where the new episodes are set.
While living under the pseudonym of literature professor Jonathan Moore, Joe, who is trying to put his past behind him, makes friend with his co-worker Malcolm, Malcom's girlfriend Kate, and their circle of Oxford University-educated friends.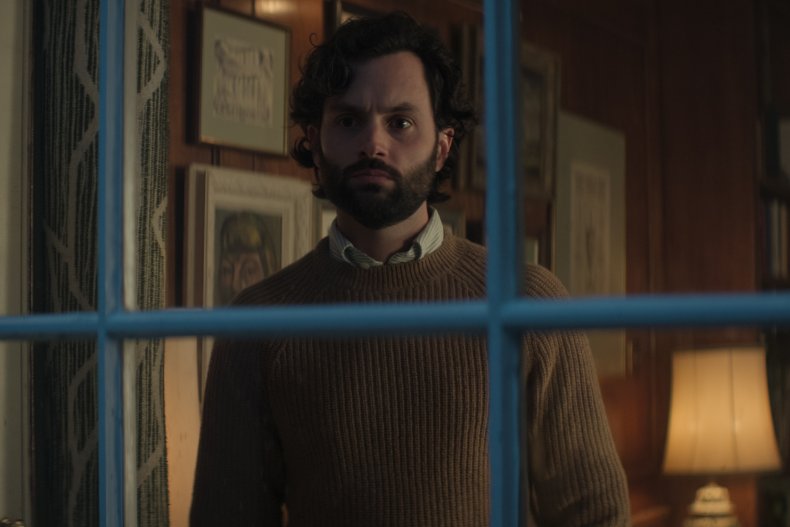 After a very drunken night out, Joe wakes up to find Malcolm murdered on his kitchen table and disposes of the body, assuming that he has gone back to his own ways and killed Malcolm himself.
Shortly after, however, Joe begins to receive mysterious messages from somebody who knows exactly who he is—and what he has done in the past.
As more bodies from Malcolm and Kate's friendship circle begin to show up murdered, the press declares that a serial killer, dubbed the Eat the Rich Killer, is on the loose.
The Eat the Rich Killer is the same person behind the anonymous messages to Joe and it becomes clear that if Joe doesn't go along with the Eat the Rich Killer's plans, his entire past will be exposed, and he will be framed for the recent murders.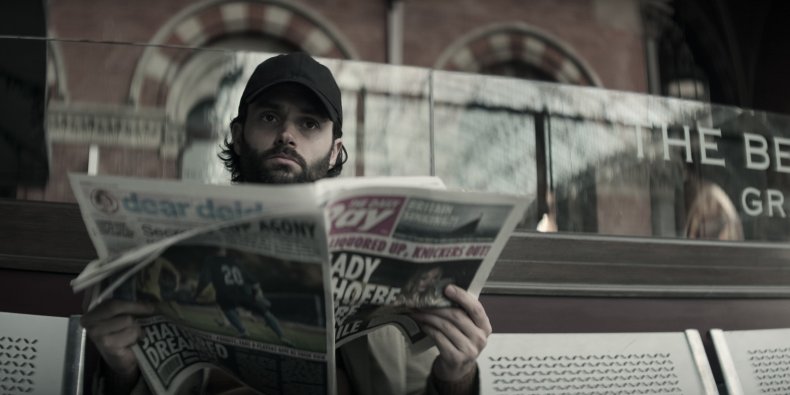 You Season 4 has been split into two parts and Joe spends much of the first half theorizing who the Eat the Rich Killer could be, with their identity finally being revealed in the fifth episode.
Newsweek has everything you need to know about who the Eat the Rich killer is in You, and the pointers that were there all along.
*Warning—This story contains major spoilers for the first half of You Season 4*
Who Is the Eat the Rich Killer in You Season 4?
While Joe suspected many members of his new friendship group as being the killer, in the end it turned out that it is Rhys Montrose, played by Ed Speleers, who is the murderer.
Rhys, who is an author/aspiring politician and is close friends with Kate's circle, reveals his murderous ways to Joe after Joe is almost killed by Roald in the woods during a trip to the countryside.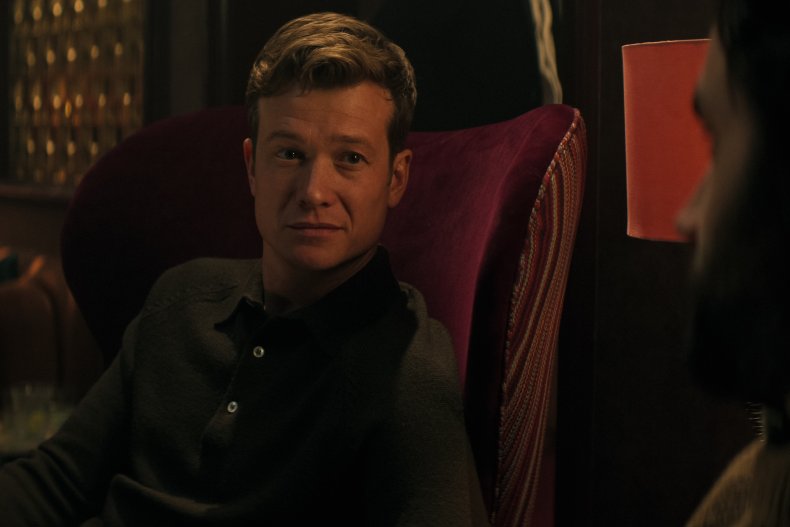 Roald, played by Ben Wiggins, suspects Joe of being the Eat the Rich Killer and decides to deal with him himself by hunting him down.
Before he gets the chance, however, Rhys knocks them both out and chains them up in a cellar underneath the house where Kate, Lady Phoebe and the rest of the gang are staying.
Rhys explains to Joe that they can frame all of the murders (which at this point include Malcolm, Simon and Gemma) on Roald, if Joe gets rid of him and makes it look like a suicide.
When he realizes that Joe doesn't want to be part of his plan, he sets the cellar on fire with Joe and Roald still chained up inside.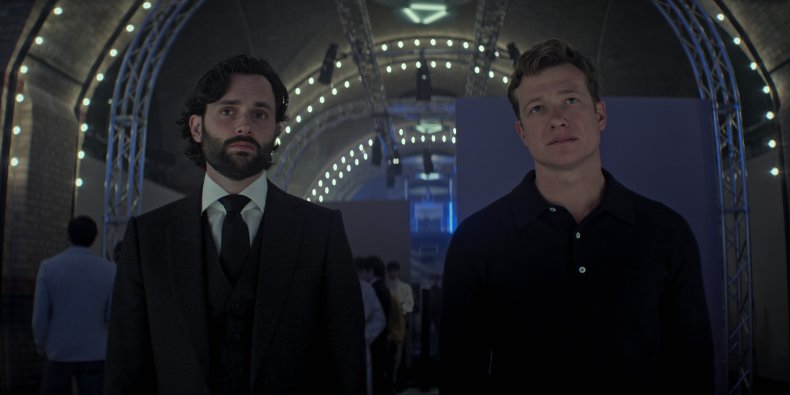 Joe manages to escape and takes Roald with him, and once back in London, he switches on the news to see that Rhys has officially announced his candidacy for mayor of London.
"Whatever your big plans are, I need to stop you before you can hurt another soul and drag mine down with you," Joe says as the episode ends.
All the Clues That Pointed to the Eat the Rich Killer's Identity
First Meeting
Although Joe thinks that most of his new friends could be the Eat the Rich Killer at one point or another, he seems to discount Rhys as a suspect pretty early on.
Looking back on the early episodes, however, there were actually a number of clues pointing to Rhys being the murderer.
During Rhys and Joe's first meeting at the private members club where the group like to hang out, Rhys hints that he and Joe are more alike than we may even realize, calling Joe a "brother in arms" and pointing out that they both had "true s***" childhoods.
The two bond over Rhys' book, called A Good Man in a Cruel World, with Joe saying it is "honestly one of the best memoirs [he's] ever read."
What Joe fails to have noticed, however, is that the cover of the book features Rhys walking with an angelic halo above his head, but a zombie-like hand reaching below him, hinting at something darker lurking underneath the surface.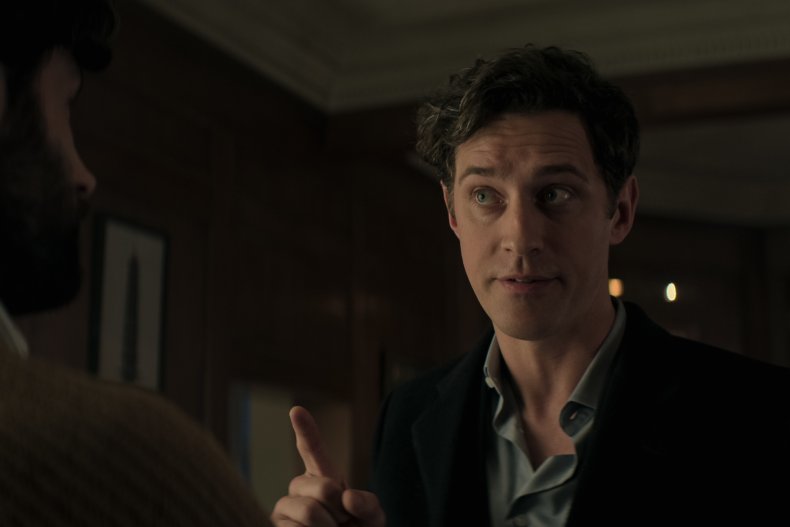 Rhys also hints at his disdain for his privileged friends during this first meeting, saying: "They're dancing while the world burns, barely notice it's even burning. Why would they? Their weather's just right."
Berlin Trip
Rhys leaves the party where he first meets Joe early, saying that he has to travel to Berlin to give an interview on a morning news show the next day.
When Joe wakes up the next morning, a murdered Malcolm is on his kitchen table and later in the day Joe goes back to the members club to return Adam's coat—and Rhys is there.
Rhys brushes off his presence with an explanation about being able to travel around Europe quickly, but, in hindsight, we now have questions over whether he ever went to Berlin at all.
Simon's Death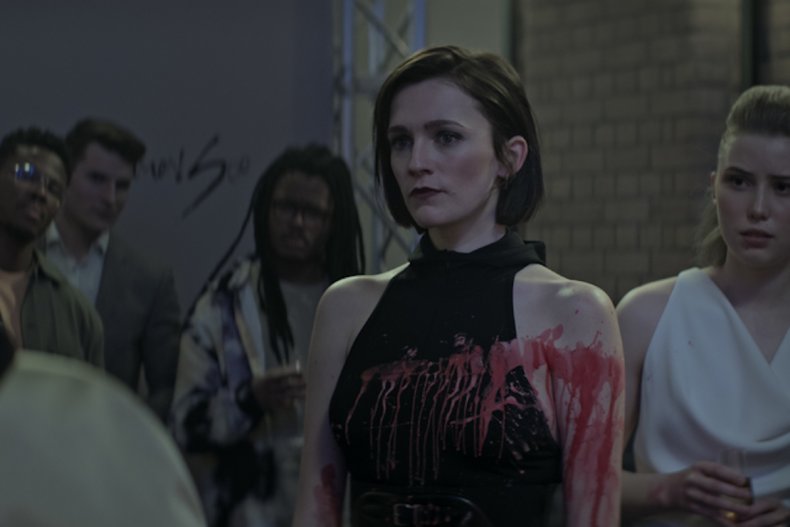 Though Rhys is one of the only members of the wealthy group that seems to actually grieve Simon's death, he does make a suspicious comment to Joe.
Simon is stabbed at his art show, held at Kate's gallery, but the next day, his friends don't seem too upset and drink champagne and laugh about his death instead.
While talking to Joe, however, Rhys ambiguously says: "Simon tore through people like Christmas presents ... I sincerely hoped he might change," hinting that he wasn't as enamored with Simon as we thought.
Most of part one of You Season 4 was taken up by the Eat the Rich Killer and trying to figure out their identity but, now we know who it is, it seems like part two will see Joe attempt to bring Rhys down.
Episodes 1 - 5 of You Season 4 are available to stream on Netflix now. The second half of the season will be released on March 9.