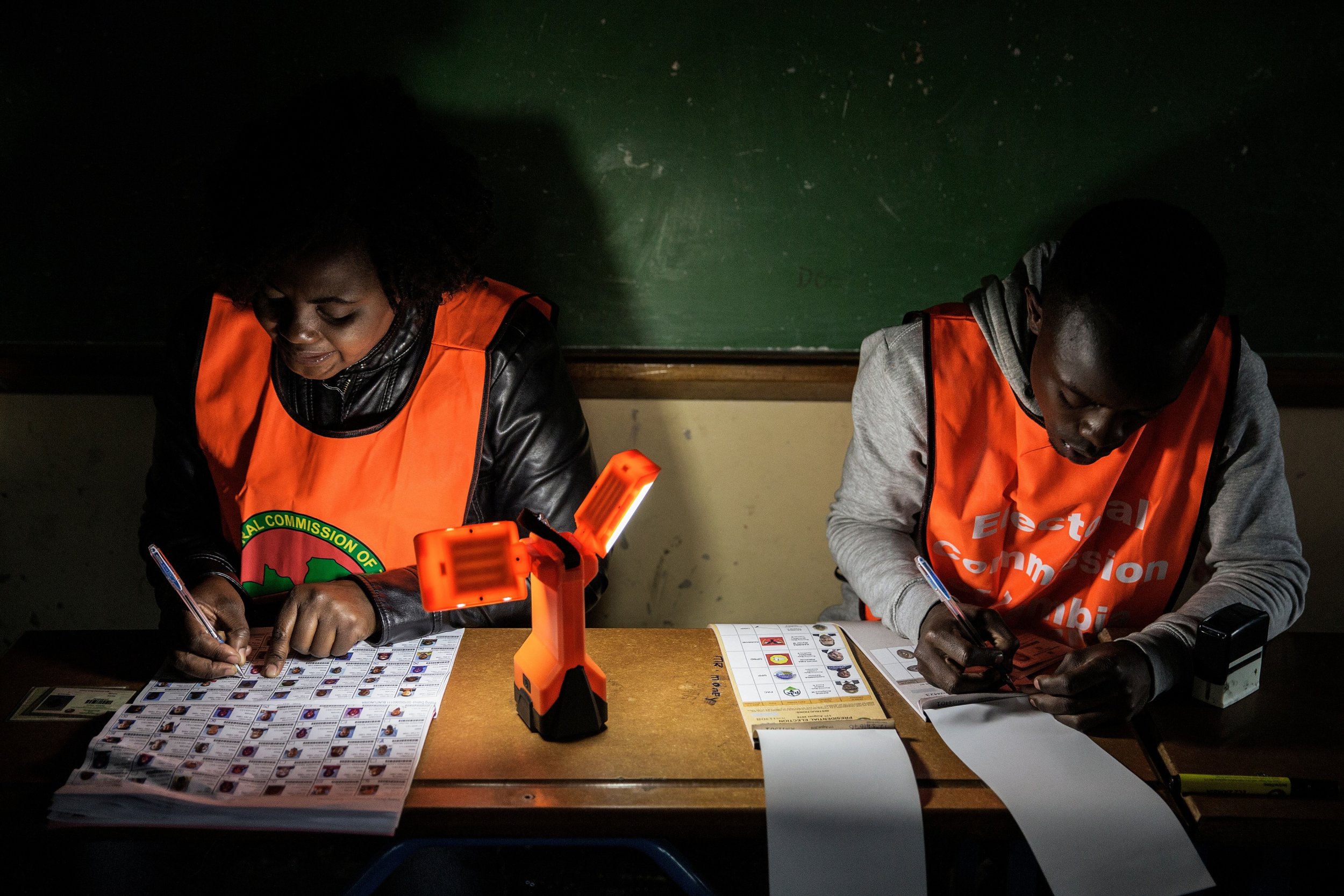 Zambia's leading opposition candidate has demanded a recount of votes in the capital Lusaka as the results from Thursday's general election edge towards a victory for the incumbent Edgar Lungu.
Citizens in the southern African country voted in four elections and a referendum on Thursday, including a presidential election that pitted the Patriotic Front's Lungu against Hakainde Hichilema and his United Party for National Development.
The Electoral Commission of Zambia (ECZ) said on Monday that, with 132 out of 156 constituencies counted, Lungu was on 50.14 percent and Hichilema on 47.7 percent. The incumbent beat Hichilema in a January 2015 election by less than 2 percent after a vote was called following the death of former president Michael Sata.
In a news conference on Sunday evening, Hichilema said that his party wanted a recount in Lusaka "for the sake of free, fair, credible and transparent elections," Reuters reported. Hichilema said on Monday that his party was filing a legal case to present evidence of vote-rigging, including pre-marked ballot papers, and also claimed there had been "widespread intimidation" by Patriotic Front agents at polling stations.
Both the ECZ and Patriotic Front have rejected Hichilema's claims, with one of the ruling party's officials accusing the opposition leader of making inflammatory statements.
The ECZ had planned to announce results to the election on Sunday, but said that the counting process had taken longer than expected due to a turnout of 56.22 percent, much higher than the 32 percent recorded in 2015.
The run-up to Zambia's elections was marred by violent clashes between opposition parties and security forces, with campaigning suspended for 10 days in July after an opposition supporter was shot dead by police.