Nigeria: Appeal for Zaria Clashes to be Investigated at The Hague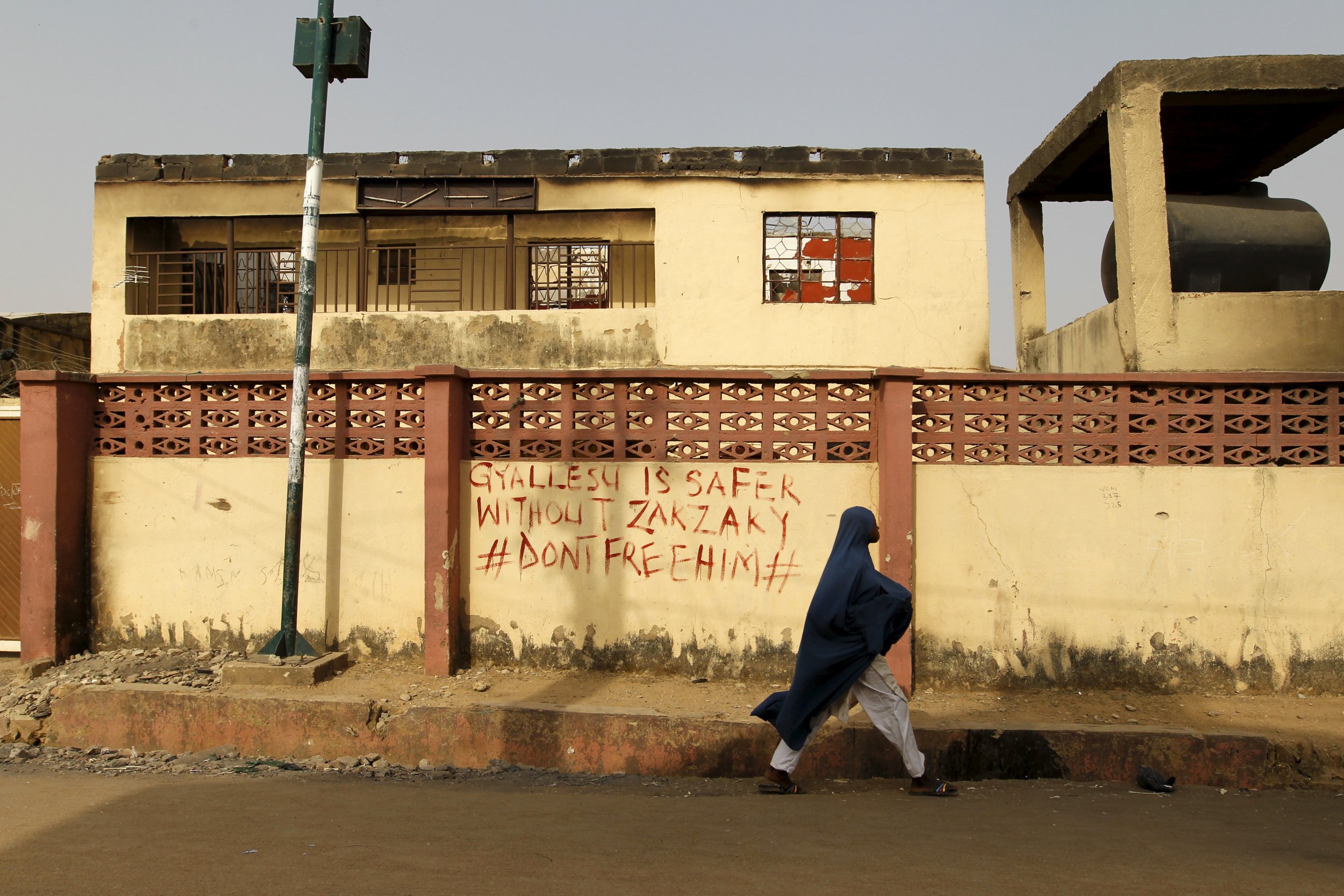 A U.K.-based lobby group has petitioned the International Criminal Court (ICC) to investigate clashes between the Nigerian military and a Shiite movement in which hundreds were killed.
The Islamic Human Rights Commission made a submission to the court prosecutor on Monday, citing evidence from eyewitnesses, that the actions of the Nigerian military during clashes with the Islamic Movement in Nigeria (IMN) in December 2015 amounted to crimes against humanity.
The Nigerian army clashed with members of the IMN between December 12-14 in Zaria, Kaduna state in northern Nigeria, after the army alleged that sect members had attempted to assassinate the Chief of Army Staff. At least 300 members of the Shiite group were killed and many bodies were dumped in mass graves by the army in a bid to obscure the death toll, according to an investigation by Human Rights Watch (HRW).
Almost 200 IMN members are due to go on trial on March 29 for illegal possession of firearms and causing a public disturbance in connection with the clashes. The movement claims that a further 700 of its members remain missing. It's leader, Iranian-backed cleric Sheikh Ibrahim Zakzaky, has been in detention since December 2015 and has been denied access to his lawyers, the movement claims.
Massoud Shadjareh, chair of the IHRC, told Newsweek that the organization had raised the issue with the ICC since "the Nigerian government is doing nothing in a real sense to address any of these issues." The Kaduna state government has established a judicial commission of inquiry into the incident, but the IMN has publicly stated that it views some commission members as biased and Shadjareh says the IHRC has no faith in the commission.
"The fact that an armed forces of a country goes on a few days rampage in three different locations and kills people on the pretence that one of its generals was attacked is itself something that should be investigated," says Shadjareh.
A spokesman for the Nigerian Army, Colonel Sani Usman, previously told Newsweek that the military was not targeting Shiites and had followed "all the necessary procedures" during the attacks.
The ICC's Office of the Prosecutor was unable to immediately respond to a request for comment. Once a complaint is filed at the ICC, the prosecutor may decide to begin an inquiry if there is reasonable basis for believing that crimes against humanity have been committed. Nigeria is bound by the ICC's jurisdiction since it is a signatory to the 1998 Rome Statute.