Zied and Rebecca's '90 Day Fiancé' Love Story May Have Been Spoiled on Instagram
Rebecca and Zied's love story is only just beginning on 90 Day Fiancé, but we may already have a glimpse into their future. A photo posted by Zied on Instagram suggests he and Rebecca are currently married post-filming.
Of course, if you've been following this season's spoilers, you already know if Rebecca and Zied legally tied the knot in 2020. For those who have not kept up, you can read that here.
Regardless, both are supposed to keep that information as secret as possible until filming ends. But a recent photo makes their current relationship status much more obvious.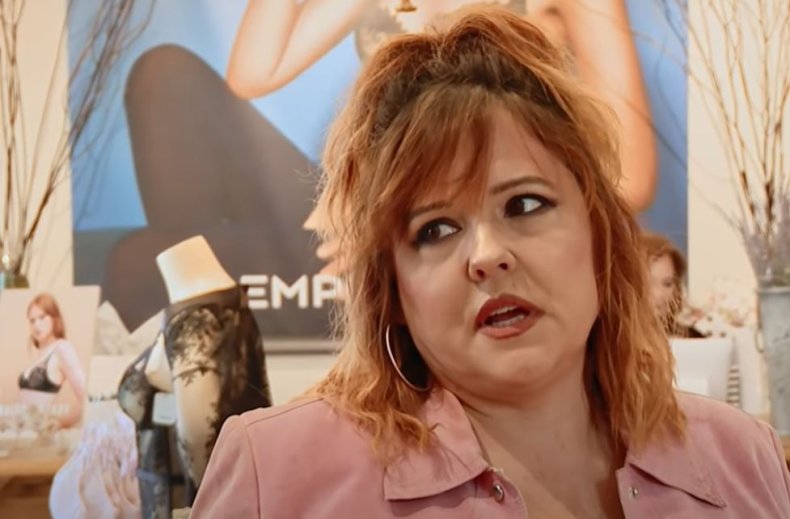 Zied got a haircut on Thursday and made a point to capture the new look online. In a post that showed off his short hair, the 90 Day star was spotted wearing what appears to be a wedding band on his left ring finger. Surprisingly, not too many fans commented on the ring in the Instagram comments.
This isn't the first time Zied has been spotted with a band on his ring finger. A similar photo appeared on his account last week, though we can't confirm that it's the same ring.
Unfortunately, Zied's hand is not visible in any other photos. The two pictures he recently posted are all we have to go on in terms of Season 8 spoilers. Zied's ring appears to imply their relationship is going strong, despite issues they may have faced.
On the show, Zied and Rebecca are currently trying to navigate life together in America. Rebecca is 49 and has been married three times, while Zied, a 27-year-old from Tunisia, has decided to move to Georgia in order to pursue a relationship with Rebecca.
The pair appeared on a past season of 90 Day Fiancé, too. Rebecca's life is a bit more flamboyant than Zied's, as he was raised in a very conservative family and culture. When Rebecca visited Zied on Before The 90 Days, they clashed over her wanting to wear less conservative clothing. She was even asked to hide her tattoos.
While the different natures of their beliefs have sparked concern from some fans, Rebecca and Zied may end up being one of 90 Day Fiancé's best success stories. Only time will tell.
Other couples from Season 8 of 90 Day have begun to imply their current relationship statuses online, too. Yara and Jovi's spoilers are also based on Instagram content, as are Stephanie and Ryan's predictions.
Usually, if a couple is married in real life, their wedding is shown in the final episodes of the 90 Day season. Until then, social media hints will have to hold us over.