Zimbabwe Minister Warns Protesters Not to 'Abuse' Flag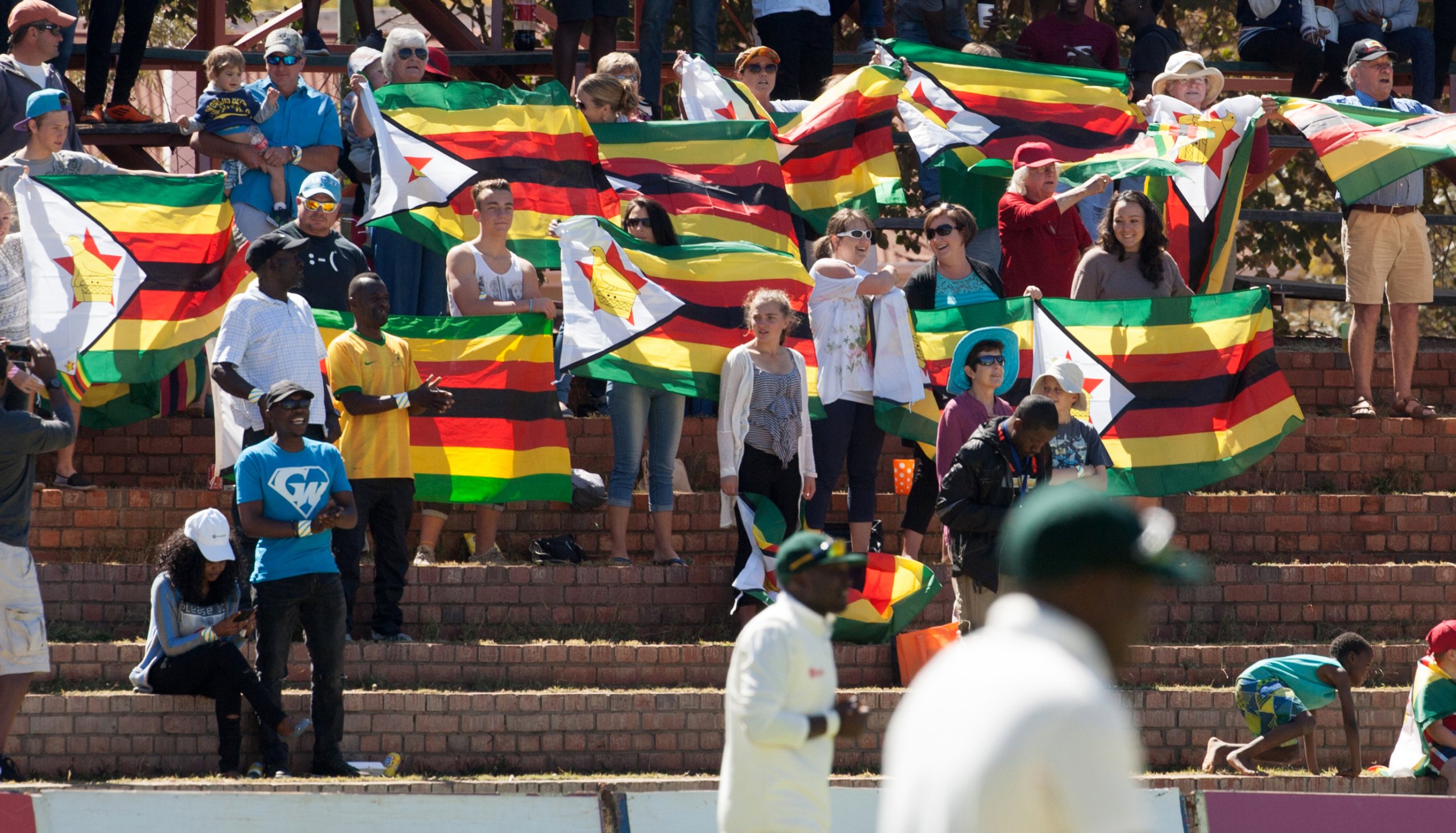 Zimbabwe's justice minister has warned anti-government protesters they could face a prison sentence if they use the national flag in demonstrations against President Robert Mugabe.
In a statement on Tuesday, Virginia Mabhiza said that people who "participate in any action or activity involving the national flag or bring the national flag into disrepute" could also face up to six months in jail or a fine of $200, or both. This would include the production, sale or use of the flag without official permission, AFP reported.
Zimbabwean pastor Evan Mawarire sparked a social media campaign of political defiance with the hashtag #ThisFlag. The pastor, who has since fled the country, posted a video in April, where he was pictured criticizing the country's leadership and describing its economic crisis with the flag draped around his neck.
Supporters of Mawarire have adopted #ThisFlag in online criticisms of Mugabe and have used the flag in anti-government protests, which have increased in recent months. Mawarire and his backers organized a national shutdown in July, which saw many businesses, government offices, schools and other institutions closed. Protesters have continued to turn out in their thousands, demanding electoral reforms ahead of the 2018 general election.
Mawarire was arrested in July but a court threw out the charges of subversion. President Mugabe accused the pastor of being sponsored by Western governments and of not being a true preacher of the Bible. Mawarire is currently in New York, where he is leading protests against Mugabe while the 92-year-old Zimbabwean leader attends the United Nations General Assembly.
Justice Minister Mabhiza said in her statement that she was concerned by an increased number of incidents "whereby members of the public have been using the national flag in a manner that is prohibited by the constitution." According to the country's 2013 constitution, Zimbabwean citizens have a duty to "respect the national flag and the national anthem," but the nature of this duty is not elaborated.
Mugabe has ruled Zimbabwe since its independence in 1980. The country is in the grip of an economic crisis—unemployment remains stubbornly high and the government has pledged to introduce a surrogate currency, known as bond notes, due to a shortage of U.S. dollars. This has raised fears of a return to the hyperinflationary era of 2007-08, when the price of a loaf of bread rose to 10 million Zimbabwean dollars.
Parts of the country are also experiencing a devastating drought due to the El Niño weather pattern, with the Zimbabwe Human Rights Commission accusing members of the ruling Zanu-PF party of blocking food aid to opposition supporters in areas affected by the drought.