Zimbabwe Protesters Call for National Shutdown as 68 Demonstrators Charged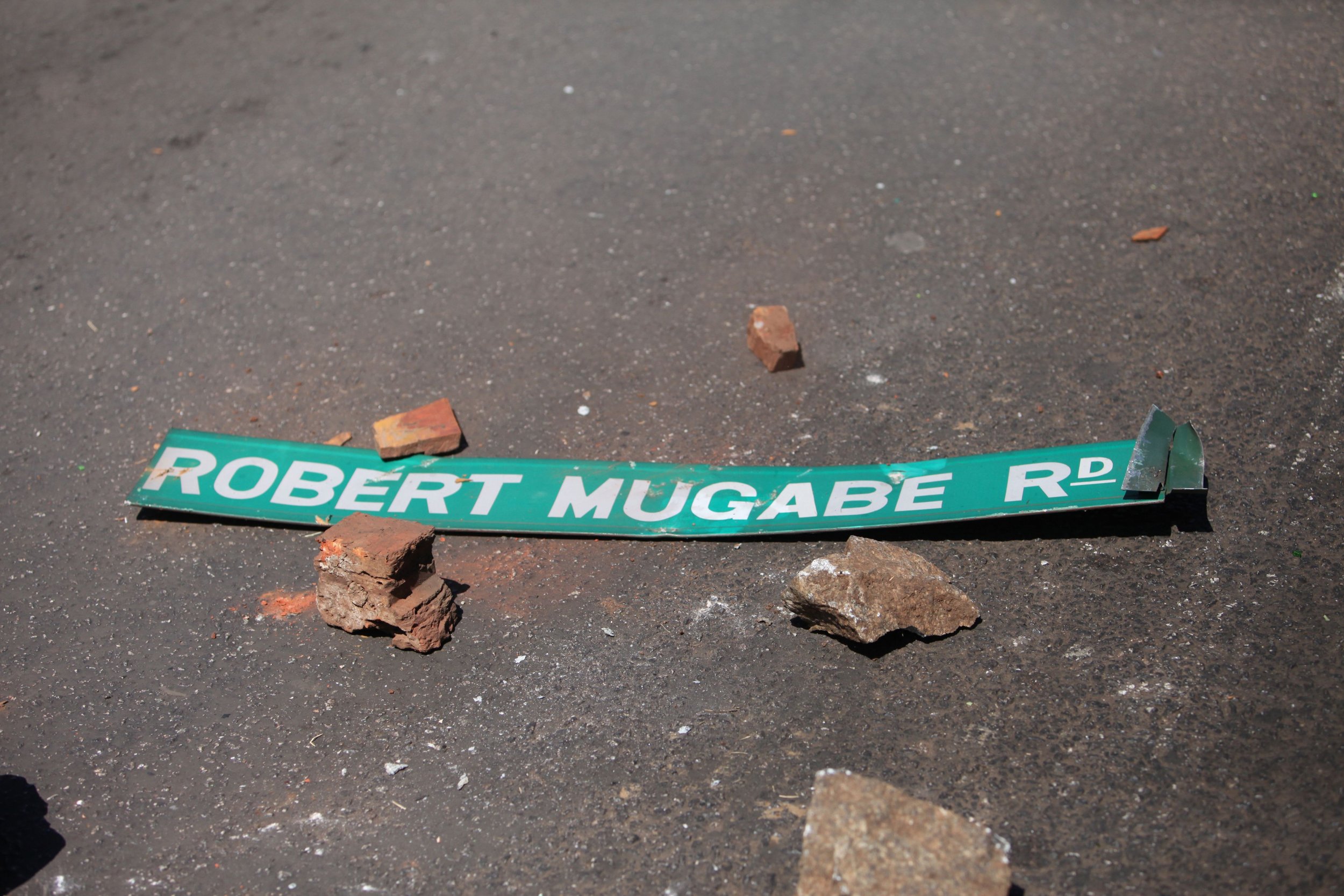 Zimbabwean President Robert Mugabe will be forced to leave office by the end of 2016, according to a protest campaign calling for a national shutdown on Wednesday.
Civil unrest has been growing in Zimbabwe, with 18 political parties uniting in a mass protest in the capital Harare on Friday to demand electoral reforms. Two major protest campaigns have emerged and have worked closely together: #Tajamuka—which translates loosely as, "Let's act" —which is a coalition of 14 opposition parties and scores of civil society groups; and #ThisFlag, a campaign sparked by a Harare-based pastor called Evan Mawarire. The groups organized a stay-at-home protest earlier in July, which left many businesses closed throughout Harare.
Tajamuka—which reportedly has the backing of Morgan Tsvangirai and Joice Mujuru, both leaders of opposition parties in Zimbabwe—has called for another national shutdown on Wednesday, urging citizens to not go into work and to remain at home.
Speaking to a press conference in Harare on Monday, Tajamuka member Hardlife Mudzingwa said that he believed Mugabe would bow to the pressure being exerted by protest campaigns. "I don't think we can reach December while he is still in office," said Mudzingwa, who added that an application had been made to Zimbabwe's constitutional court to challenge the 92-year-old president's capacity to govern.
Friday's protest drew a violent response from Zimbabwean police, with tear gas being fired and protesters beaten. Sixty-eight protesters were charged with inciting public violence in the wake of the demonstration, and face a fine and up to 10 years in jail if convicted. The accused appeared in court on Tuesday to request bail. Magistrate Tendai Mahwe earlier refused bail for Promise Mkwananzi, a spokesperson for #Tajamuka, Reuters reported.
The protest campaigns have grown out of a sense of despair at the state of Zimbabwe. Unemployment has been estimated as high as 80 percent of the workforce and a shortage of U.S. dollars has led the country to announce the introduction of bond notes—a surrogate currency pegged to the value of the U.S. dollar.
This has raised fears of another era of hyperinflation in Zimbabwe—in 2007-08, the Zimbabwean dollar became worthless and inflation skyrocketed so that a loaf of bread cost 10 million Zimbabwean dollars.
The country is also experiencing a drought that led Mugabe to declare a state of disaster in several rural areas in February.