Zimbabwe Seeking to Extradite Cecil the Lion Killer Walter Palmer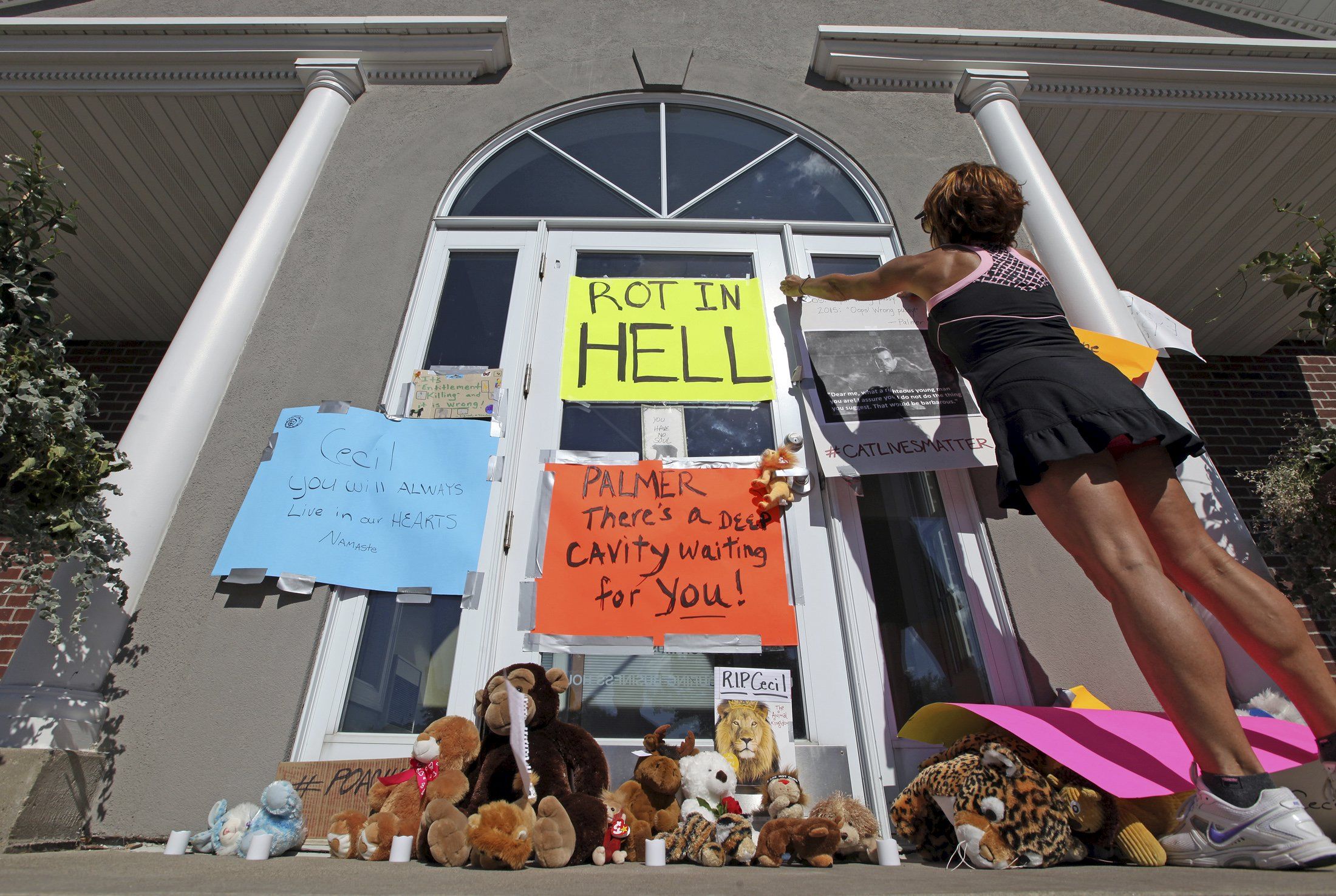 Authorities in Zimbabwe are seeking to extradite Walter Palmer, the American dentist who shot and killed Cecil the lion earlier this month, to face charges.
In a press conference on Friday morning in Harare, Zimbabwe's capital, Environment Minister Oppah Muchinguri appealed for Palmer's "extradition to Zimbabwe so that he be made accountable for his illegal actions." Zimbabwean authorities were "too late to apprehend the foreign poacher [Palmer]" on July 7, when law enforcement officers were tipped off to the killing.
Cecil, a famous and beloved lion who lived in Zimbabwe's Hwange National Park and was tracked as part of a long-term Oxford University study on lions, was shot with a bow and arrow by Palmer on July 1, but the lion survived for 40 hours until he was tracked down and shot with a gun. Palmer, who paid $50,000 to hunt Cecil, was first revealed as the lion's killer by Britain's Daily Telegraph newspaper on Tuesday. Cecil was lured away from the protected surroundings of Hwange National Park onto a private farm, where he was killed.
"As we frantically try to protect our wildlife from organized gangs such as this one, there are people who...can connive to undermine Zimbabwean laws," Muchinguri said.
"One can conclude with confidence that Dr. Palmer, being an American citizen, had a well-orchestrated agenda which would tarnish the image of Zimbabwe and further strain the relationship between Zimbabwe and the USA," she said in a statement, which was posted to the Facebook page for the Zimbabwe Park and Wildlife Management Authority.
Bronkhorst and Honest Ndlovu, the farm owner, appeared in court in Hwange on Wednesday, but were both released on bail and will appear in court at a later date.
Palmer violated a number of provisions in Zimbabwe's Parks and Wildlife Act, including taking part in an illegal hunt, using a bow and arrow for hunting and financing an illegal hunt, according to the government statement. Ndlovu did not have a quota for hunting lions on his farm or the necessary permit.
The U.S. Fish and Wildlife Service announced the launch of an investigation Thursday into the circumstances surrounding Cecil's death and asked Palmer to get in contact with the agency. A representative for Palmer contacted the agency late Thursday night, Laury Parramore, a spokesperson for the U.S. Fish and Wildlife Service, said in a statement emailed to Newsweek on Friday.
Palmer has said he believed the hunt was legal and expressed his regret at killing Cecil in a statement released on Wednesday. There has been an international outcry over Cecil's death, with large amount of online vitriol directed at Palmer and his dental practice, River Bluff Dental. Protests took place outside the office on Wednesday night, with signs posted reading "Rot in Hell" and "Walter Palmer—The Butcher—of Bloomington."