Zzzuma: South Africa's President Appears to Doze Off During Budget Speech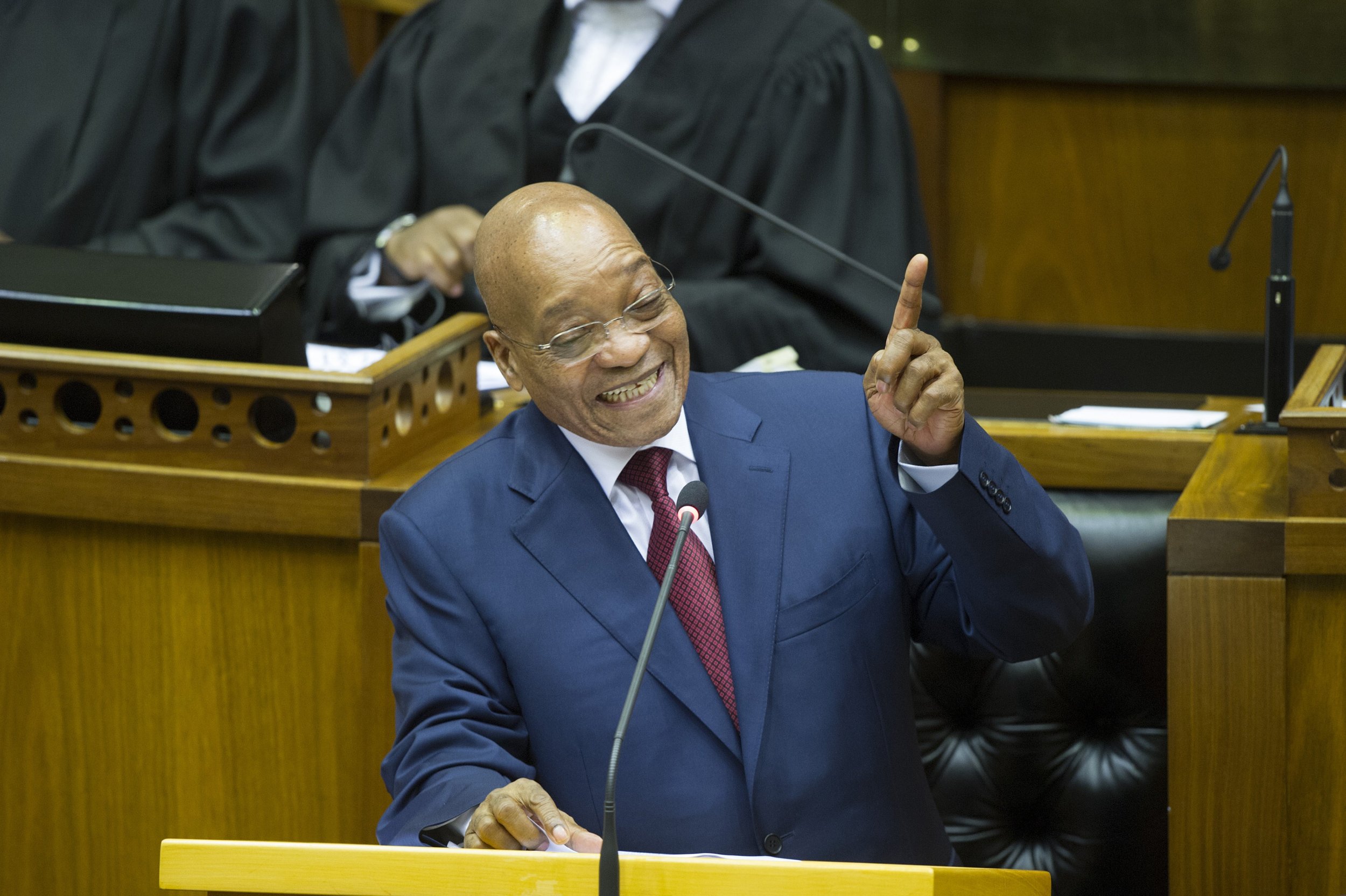 It's been a tough couple of weeks for Jacob Zuma.
South Africa's president has been fighting to stop the publication of a report by the country's Public Protector into alleged misconduct in his dealings with the Guptas, a wealthy business family accused of wielding undue political influence.
So perhaps Zuma shouldn't be blamed for apparently dozing off during the mid-term budget statement delivered by Finance Minister Pravin Gordhan Wednesday at the South African parliament in Cape Town.
Zuma was spotted seemingly asleep after more than an hour of Gordhan's statement. Just over a minute later, however, the president had regained his faculties and applauded the finance minister.
It was perhaps fitting that the president drifted off in a speech delivered by Gordhan, given that a power struggle appears to be playing out between the two. South African authorities recently charged Gordhan with fraud (the Treasury has described the charges as politically-motivated) and the chief whip of Zuma's party, the African National Congress, said that the entire party leadership should resign over the matter.
Zuma has publicly expressed his backing for Gordhan, but the latter has distanced himself from Zuma's business allies and warned of South Africa turning into a kleptocracy.
Funnily enough, it was when Gordhan warned that "public funds must not be diverted for private ends" that Zuma appeared to wake up.
Gordhan's statement hinted at the scandal of Zuma spending millions of dollars of state funds improving his residence in Nkandla near South Africa's east coast—including installing a swimming pool and a cattle ranch. South Africa's highest court ruled in March that the president had failed to uphold the constitution by ignoring a 2014 Public Protector report on the matter, and ordered Zuma to pay back some of the money.