Exclusive: Thuli Madonsela on Why the ANC Owes Her An Apology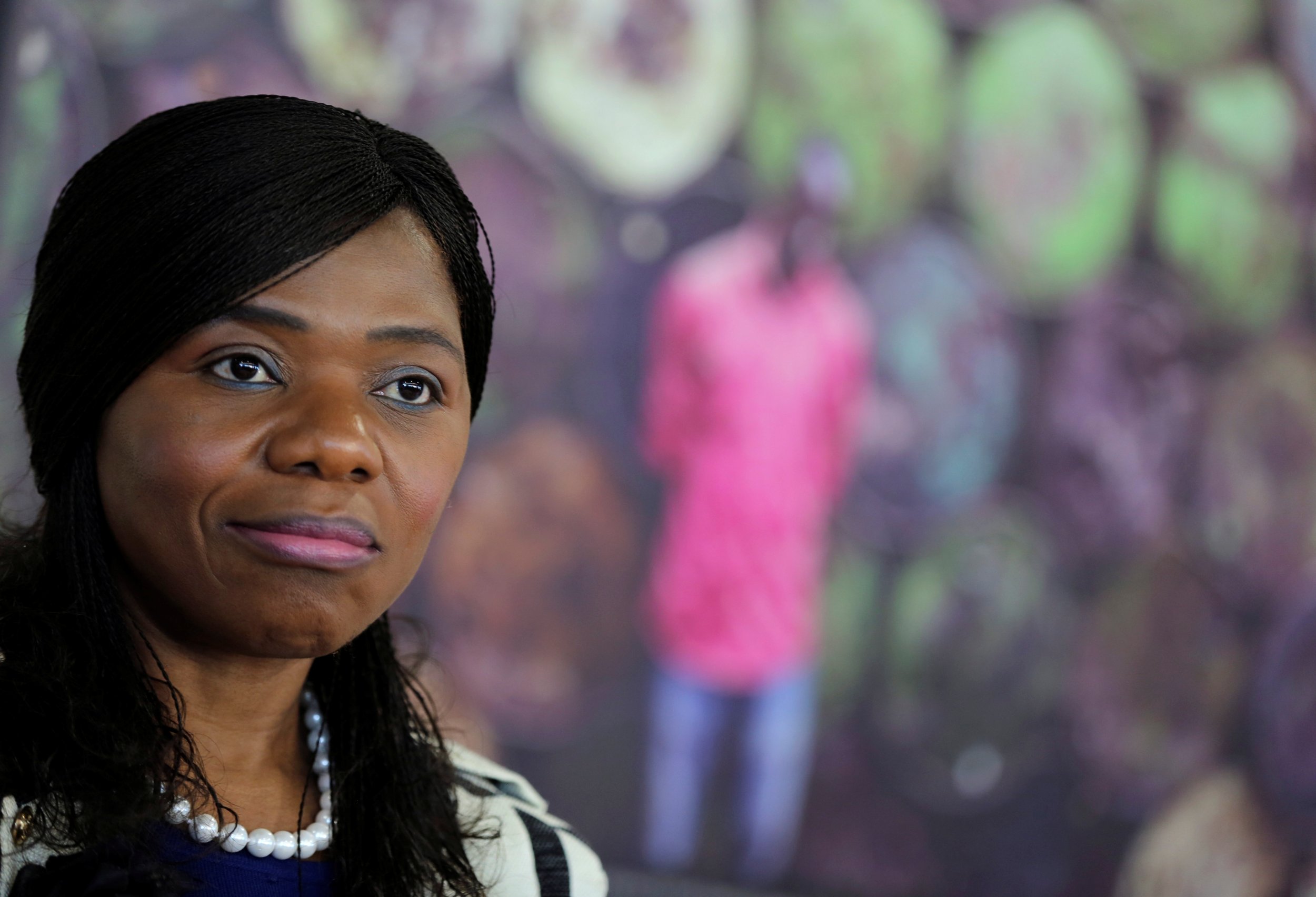 In her early days, Thuli Madonsela was a deeply committed supporter of the African National Congress (ANC). The 54-year-old High Court advocate grew up in Soweto, the Johannesburg township where police killed hundreds of protesting black students in 1976, an event that served as a turning point in the struggle against the apartheid system of government, which gave South Africa's white population almost complete political power. The party wanted to put her forward as a member of parliament in the first post-apartheid government— headed up by Nelson Mandela —but she declined, preferring to go into law rather than politics. Madonsela, who is also a human rights lawyer, assisted with drafting the bill of rights that formed the basis of South Africa's new constitution after apartheid ended in 1994.
But as she prepares to conclude her seven-year term as South Africa's Public Protector—an independent watchdog tasked with investigating government corruption—Madonsela is not leaving quietly. Her office is waiting to publish a potentially damning preliminary report into alleged improprieties in the relationship between President Jacob Zuma and the Guptas, a wealthy business family accused of trying to take control of state institutions.
As she reflects on her tumultuous time in office, Madonsela says that the ANC owes her an apology."But will I get it? No. So no, I'm not expecting any," Madonsela says during an interview with Newsweek at the One Young World Summit in Ottawa, Canada, on September 30.
Madonsela's difficult relationship with the ANC goes back to 2012, when her office launched an investigation into improvements to Zuma's homestead at Nkandla , in South Africa's eastern KwaZulu-Natal province. Members of the public and an opposition MP lodged a total of seven complaints to her office in 2011 and 2012; she then called for an investigation into the alleged misuse of state funds by the president to renovate his home—including installing a swimming pool, cattle ranch, and amphitheater.
When Madonsela reported her findings in 2014, the conclusions were damning for Zuma and his associates. In a 447-page report entitled Secure in Comfort , Madonsela estimated the cost of the upgrades to Nkandla at 246 million rand (more than $20 million at the time) and that "a reasonable part" of this state-funded expenditure should be covered by the South African president and his family. Madonsela concluded that despite protestations from Zuma's architect that, for example, the swimming pool was an essential security feature properly known as a "fire-pool," the president had "unduly benefited from the enormous capital investment" in upgrading his palatial homestead.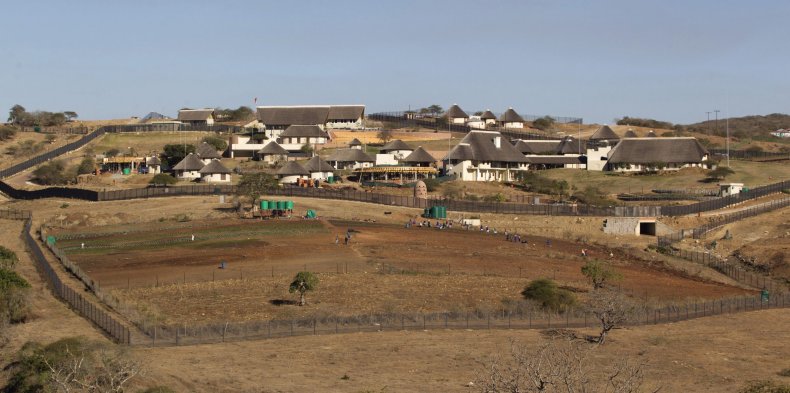 The investigation and publication of the report resulted in the ANC unleashing a wave of vitriol towards Madonsela. Party members accused her of being a CIA agent and acting as if she were God; Madonsela claims she received death threats ; and South Africa's police minister threatened to arrest her ahead of the report's publication, saying the contents could jeopardize Zuma's security.
Madonsela has stood by the conclusions in her report, and was publicly vindicated in March when the Constitutional Court—South Africa's highest legal authority—ruled that Zuma had "failed to uphold the constitution" by ignoring the report. The South African Treasury determined in June that Zuma should repay 7.8 million rand ($540,000) for the costs of the project, which he now says he has done.
For the outgoing Public Protector, the ANC and Zuma's failure to acknowledge its mistakes over Nkandla is even more depressing given the party's history. Millions of South Africans view the ANC as the liberators from the apartheid system.The party had never gained less than 60 percent of the national vote in elections since 1994, until local government elections in August , where it polled 53.9 percent.
"The current governing party came in on a ticket of higher morality, of being the ones that would be the conscience of what's right, what's the best way to use limited public resources, what's the best way to treat your people and prioritize human interest or public interest above your own interest," Madonsela says.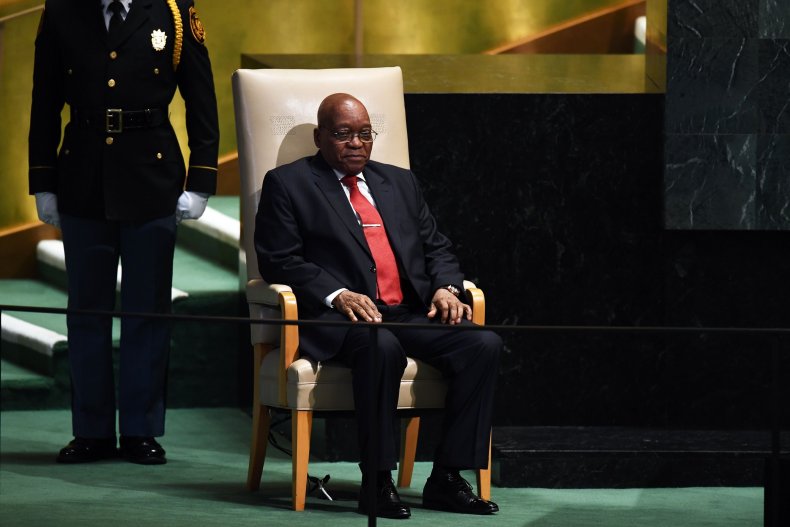 So, after seven years in the job, has South Africa become any less corrupt?
"What a difficult question, no one has ever asked me that question," she says, laughing. Madonsela says the biggest change is in the national consciousness. "As a nation we have always thought of crime as a national priority. In the last seven years we've found that people do see that proper governance is a priority; in the same way that during apartheid, the fight against the abuse of human rights was a calling for people, now we are seeing people who believe that fighting corruption is their cause."
By some measures, corruption appears to have gotten worse in South Africa. Global watchdog Transparency International ranked South Africa at 55 out of 180 countries in its 2009 corruption perceptions index. In the 2015 edition, South Africa had fallen to 61 out of 168 countries.
But Madonsela caveats such statistics with the suggestion that corruption is "more visible" and that it's "a rejection of corruption" that is growing in the country. She says that it is the young who are now leading the fight. "If I look at seven years ago, corruption and the rule of law were only discussed by politicians and lawyers," she says. "When I look at today, it's young people…[Seven years ago] you wouldn't see on Twitter a lot of people commenting about corruption, maladministration and ethical conduct. Those have become serious conversations among young people."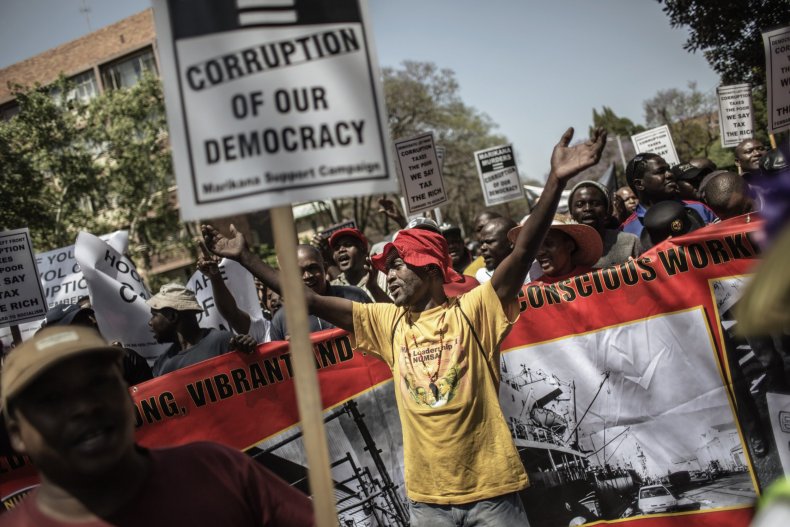 Madonsela's last day in office is October 14 and her parting gift will have major consequences for South Africa: her preliminary report into alleged improper and unethical conduct by Zuma with regard to his relationship with the Gupta family is awaiting publication, subject to legal proceedings.
Zuma's close ties to the Guptas have long been subject to scrutiny, since Gupta-owned businesses have employed three members of Zuma's immediate family. In March, the issue came to a head when South Africa's deputy finance minister, Mcebisi Jonas, alleged that the family had offered him a promotion while previous finance minister Nhlanhla Nene was in office.
Zuma has not responded well to the investigation. The presidency confirmed on Thursday that it had served Madonsela with a notice of intention to block the publication of her report. The president's action came after the Guptas, through their family lawyer, had said that if Madonsela's report implicated the family , it would do so "at [her] own peril and at [her] own risk." A South African court hearing on Friday has postponed a decision on Zuma's application until November 1, with the Public Protector unlikely to publish its report before then.
The conclusion to Madonsela's time is typical of the prominence the Public Protector has taken on under her leadership. As well as investigating thousands of small-scale cases, Madonsela has seen it as her duty to go after the highest echelons of government and state institutions.
As she prepares to leave office, Madonsela says she is not interested in a career in politics. Her near-500,000 Twitter followers regularly encourage her to run for the presidency, but Madonsela says she sees her future in the legal sphere, practising and teaching law and promoting civic activism. She has already raised 640,000 rand ($45,000) for a fund to put disadvantaged students through university, a potent issue in South Africa as students continue to demonstrate across the country against proposed increases in education costs.
When previously discussing the legacy of her time in office, Madonsela has said that she wants to be remembered for defending South Africa's gogo dlamini —a Zulu term roughly translating as "old lady." But with the dust of the Nkandla case settling and the Guptas probe potentially about to explode, she accepts that her hunting of South Africa's big—and most slippery—fish is one of the key achievements she will pass on to her successor.
"What has changed [over the past seven years] has been the understanding that privileges for people who are employed by the state are limited by the law," says Madonsela. "Regardless of your level of seniority, there's been an understanding that ministers and presidents also have limited privileges and they can't take more than allowed by law."
Despite the travails of her time in office, she leaves her role encouraged by the state of the country. A few bad apples does not spoil the bunch, she says.
"I've seen that the majority of South Africans are good human beings who are committed to their country, who are committed to the constitutional dream...including politicians and ministers," she says. "It's just that the rotten apples are so rotten that their smell makes us believe that everything is rotten, whereas they are [actually] in the minority."