South Africa's Public Protector Rejects 'Childish' CIA Agent Smears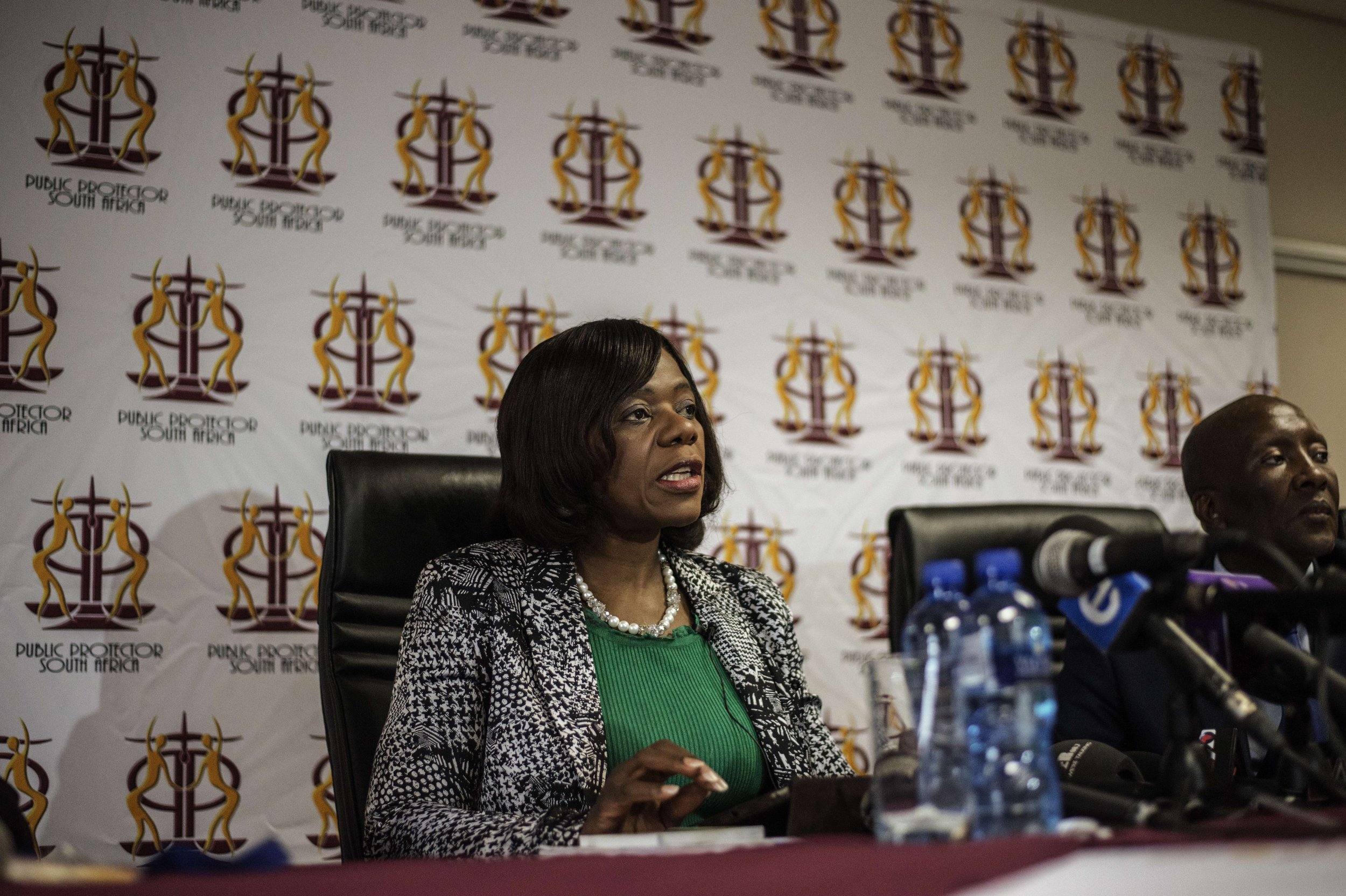 South Africa's Public Protector has urged her detractors to stop playing "childish games" as her office investigates ties between President Jacob Zuma and a wealthy business family.
Thuli Madonsela, whose term as Public Protector ends on October 15, addressed accusations leveled at her recently by prominent members of the governing African National Congress (ANC), including the president of the ANC Youth League Collen Maine.
Maine recently accused Madonsela of being an agent of the CIA and a "stooge of white monopoly capital" for initiating a probe into alleged undue political influence exerted by the Guptas, an Indian business family with close links to Zuma. The Office of Public Protector is an independent institution tasked with investigating misconduct in state affairs.
The Guptas have been accused of wielding undue political influence after South Africa's Deputy Finance Minister Mcebisi Jonas claimed in March that the family had offered him the job of finance minister while previous incumbent Nhlanhla Nene was still in post. Zuma sacked Nene in December 2015, replacing him with the inexperienced David van Rooyen, who was in turn replaced by Pravin Gordhan, the current office-holder, within a week.
At a press conference in the capital Pretoria on Tuesday, Madonsela said that the unfounded attacks and "schizophrenia" aimed at her was calculated at distracting her from her work. "For goodness sake, people, calm down. Let us not be in childish games," said Madonsela, according to South African news site Business Day Live.
Madonsela also explained that she was forced to open a probe into alleged influence on state institutions (state capture) by the Guptas because an MP— Mmusi Maimane, leader of the opposition Democratic Alliance —had filed a complaint under the Executive Members' Ethics Act. On such occasions, the Public Protector has no choice but to begin an investigation.
In 2015, South Africa's deputy defense minister Kebby Maphatsoe leveled an accusation—that she was a CIA agent—against the public protector. Madonsela has also claimed to have had a bounty on her life by a gang leader in the Western Cape region.
Madonsela led an investigation into Zuma's use of state funds to improve his homestead at Nkandla in South Africa's eastern KwaZulu-Natal province, including installing a swimming pool and amphitheater. South Africa's highest court ruled in March that Zuma had "failed to uphold the constitution" by ignoring Madonsela's 2014 report, which suggested that Zuma should pay back some of the funds. Earlier in September, the president repaid 8.71 million rand ($543,000) after being ordered to do so by the Constitutional Court.