The 10 Worst Moments of the 2018 Grammys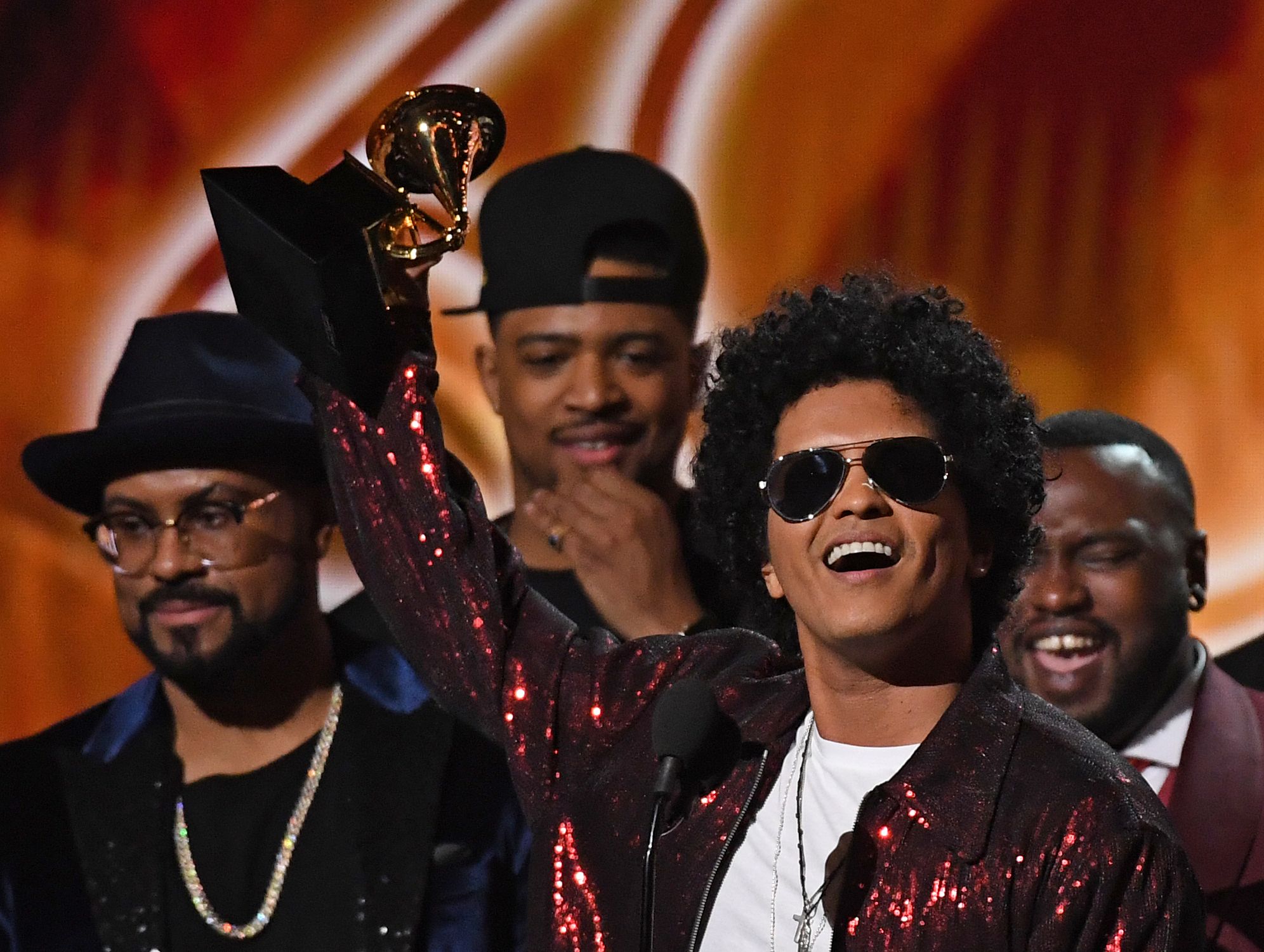 Updated | The Grammy Awards consistently disappoint music lovers each year, and this year's event was no different. Tempers were frayed and Twitter feeds were agitated by the end of Sunday night's award show, thanks to several controversial decisions by the Recording Academy. (No hardware for SZA or Jay-Z? What gives?)
It wasn't just fans who were irked by the results. Past winner Justin Vernon of Bon Iver let rip a tweet storm Monday morning aimed directly at the award show. "Looks like Grammies are still something serious musicians should not take seriously," he wrote. "Absolutely NO offense to Mr Mars, but you absolutely have to be shitting me." (Bruno Mars won album of the year for 24K Magic, over Kendrick Lamar and Jay-Z.)
Hear, hear, Mr. Iver. Those snubs and more made up the worst moments of the 2018 Grammy Awards.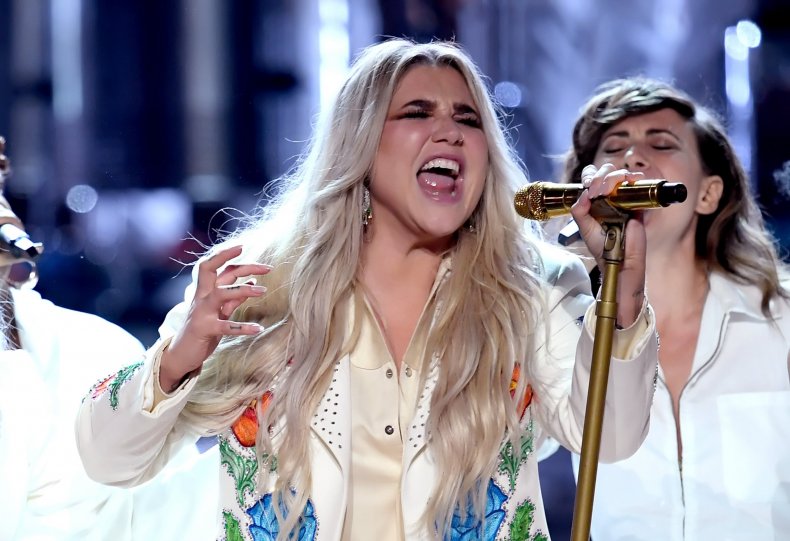 1. Kesha Losing to Ed Sheeran
In 2018—the year of #MeToo, Time's Up and the fight to end sexual abuse in the workplace—the Grammys awarded best pop solo performance to Ed Sheeran's "Shape of You" over Kesha's "Praying." Really? On top the fact that Kesha's powerful anthem speaks to her alleged sexual assault, Sheeran was the only man nominated in that category. Again, really?
2. SZA Losing Best New Artist
SZA was the most nominated woman of the year, and yet she went home empty-handed Sunday night. Many fans hoped the R&B singer would take home best new artist, considering the buzz her debut album CTRL created last year. Instead, Canadian singer Aleissa Cara took home the award.
3. The Overall Lack of Lady Winners
With the exception of Cara for best new artist, no women took home any major awards on Sunday. Lorde, the only woman nominated for album of the year, lost to Bruno Mars. Cardi B or Rapsody could've made history as the first woman to win best rap song, but the "Bodak Yellow" and "Sassy" singers were totally shut out. It seems the Grammys missed the Time's Up memo.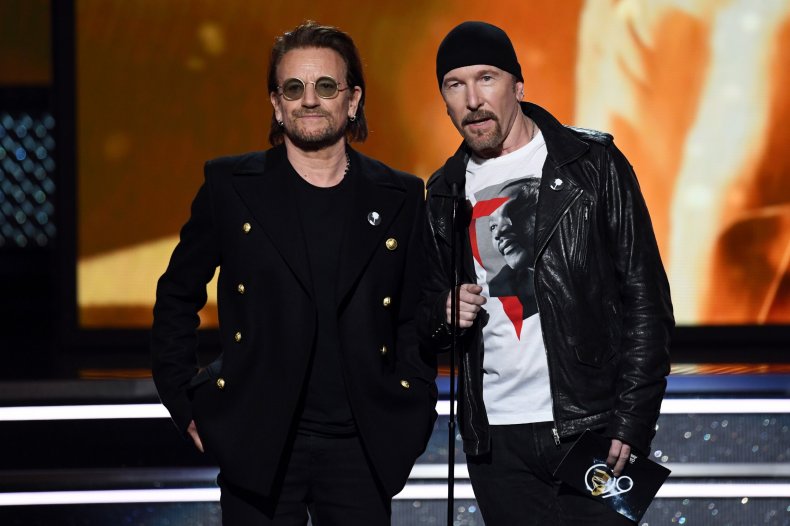 4. U2, U2 and More U2
Again, the year is 2018. Yet for some reason, U2 performed not once but twice at the 60th Annual Grammy Awards. First, they popped up to sing "XXX" with Kendrick Lamar for the opening performance. Fine. Then Bono and the band sang "Get Out of Your Own Way" on a boat in front of the Statue of Liberty. (The pre-recorded aspect given away by the setting sun behind Bono at 10 p.m.) Then, because apparently two Bono sightings just weren't enough, he and the Edge presented album of the year.
5. Sting and Shaggy's Duet
Speaking of '90s U.K. artists trying desperately to stay relevant, Sting, like Bono, made three appearances at the Grammys. (Keep in mind, neither artist was nominated for any awards!) Unfortunately, that joint album with "It Wasn't Me" singer Shaggy is really happening. If the unlikely duo's performance of "Englishman in New York" and their new joint single "Don't Make Me Wait" is any indication of the album to come, then pass.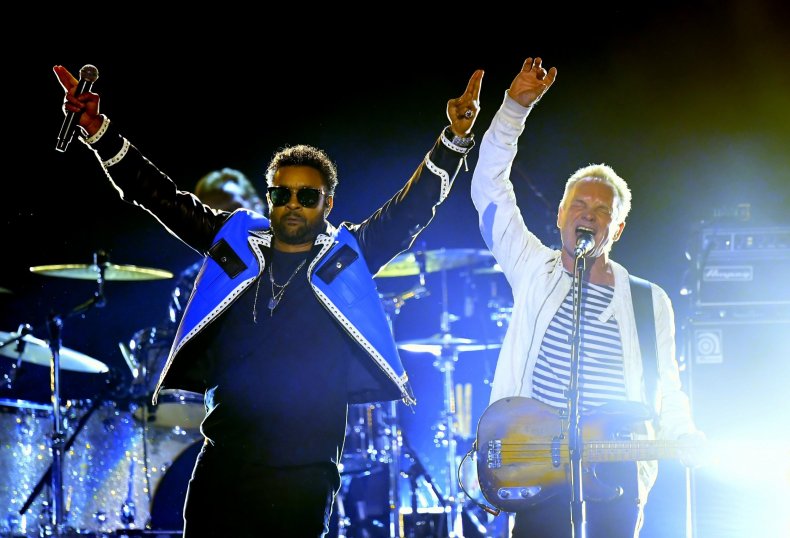 6. No Lorde Performance
With two performances from U2 and one from Sting (again, neither had a nomination in any category), you'd think the Recording Academy could make some stage time for album of the year nominee, Lorde. And you'd be wrong. "It's hard to have a balanced year and have everyone perform," Recording Academy President Neil Portnow told the Los Angeles Times. "We can't have every nominee perform." No, but you can have a couple of aging stars push their novelty record. Worst Grammys ever.
7. Miley Cyrus's White Rose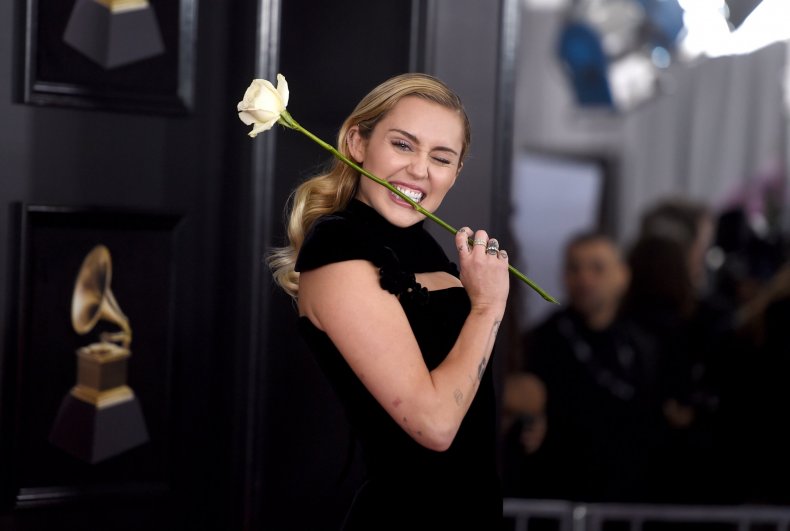 Miley Cyrus sure had fun posing with her white rose—the Time's Up symbol of support for women standing up against sexual harassment and abuse in the entertainment industry—on the Grammy's red carpet. And yet, she's unapologetically working with alleged sexual assaulter Woody Allen on the Amazon series Crisis in Six Scenes.
8. Bruno Mars's Six-Award Sweep
Look, 24K Magic is a decent album. But six awards, including album of the year, while Jay-Z didn't take home a single trophy for 4:44? Grammys, what are you doing?
9. The Fats Domino and Chuck Berry Tribute
These two rock 'n' roll legends, who died in 2017, are the reason music is where it is today. Yet the Grammys honored them with the most snooze-worthy performance of the night from Gary Clark Jr. and Jon Batiste. This is the point where casual viewers gave up and went to bed.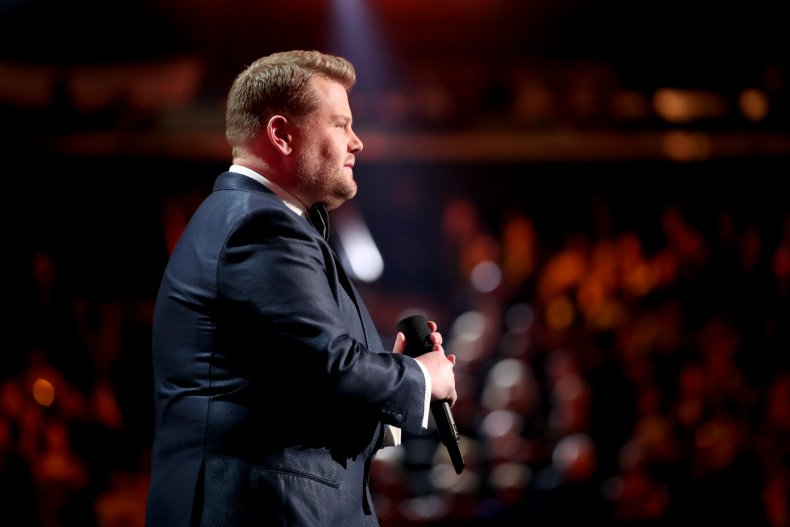 10. James Corden
Sorry, James Corden. "Karpool Karaoke" is great, but the late-night host's forced cheery smugness just wasn't the right vibe for the 2018 Grammys. No one wants to hear his opinions on the relevancy of Kesha's "Praying." (Plus: Were all those costume changes really necessary?) Read the room, Grammys!
Updated: Story has been updated to include tweets and comments from Justin Vernon of Bon Iver.