'Melodrama' and Actual Drama: Lorde's Rough Night at the Grammys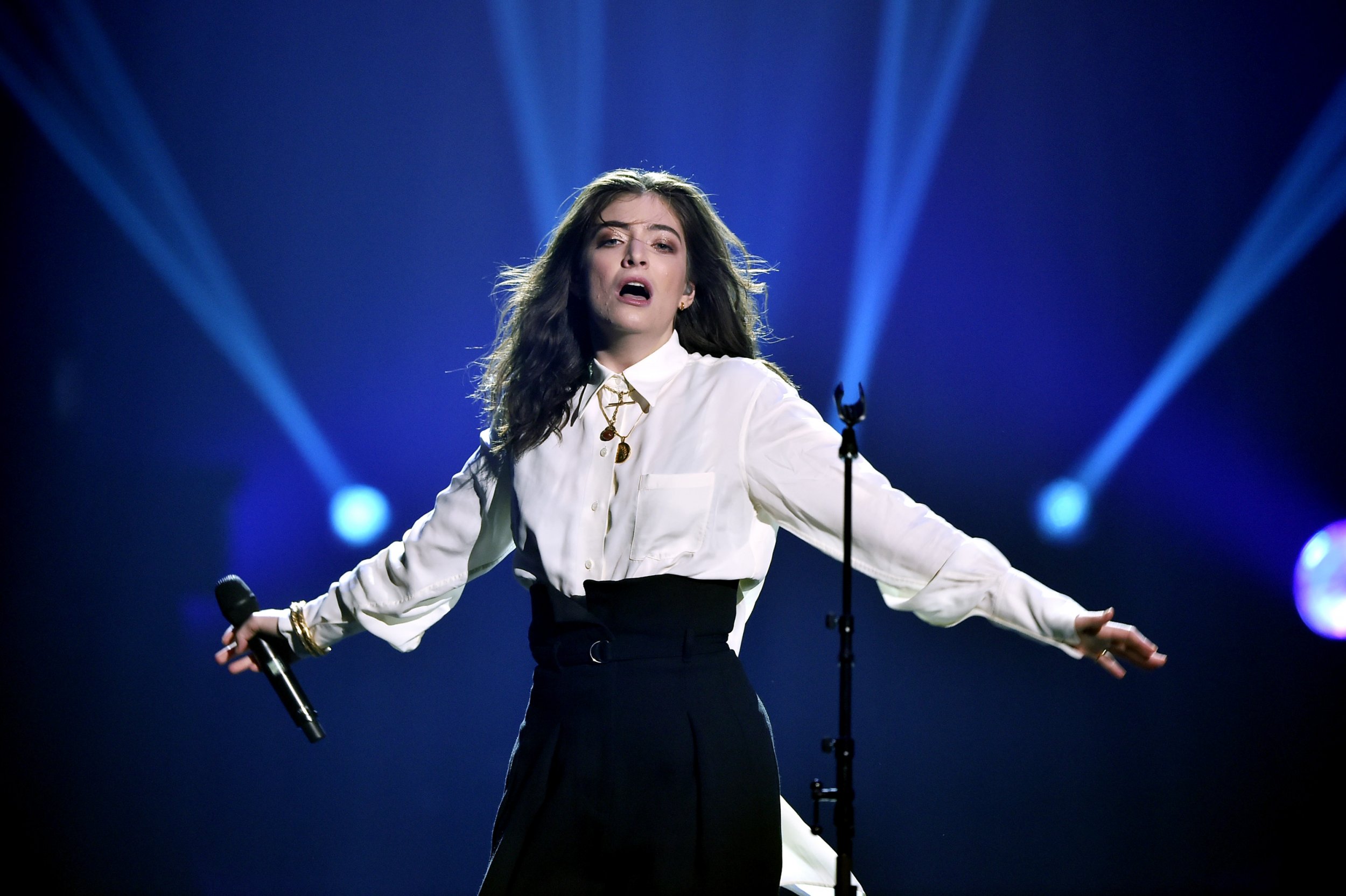 It's tough to make the pop album of the year, especially after you've already recorded one of the biggest hits of the decade.
Lorde could have given up, flailed, rushed a sophomore album, retired comfortably. "Royals," her 2013 smash, exhibited all the symptoms of a song that would be tough to follow: nine weeks of chart dominance, numerous Billboard chart records, an eventual "Weird Al" Yankovic parody version, a trail of imitators mimicking the song's effortless pop minimalism. The singer fretted that she might not be able to deliver a second album. "There was a real hit of, like, 'I just don't have another one,'" Lorde told Rolling Stone in a cover story last week. "It could never be good enough."
Instead, she met producer Jack Antonoff, endured a dramatic break-up, sequestered herself to write in her native New Zealand and eventually emerged with one of the more thrilling and cathartic pop albums in recent memory. She called it Melodrama, reflecting the singer's interest in Greek tragedy, and stuffed it with vivid snapshots of heartbreak, solitude and the tidal swell of emotion and yearning you feel when you're 19.
Lorde has described Melodrama as "a record about being alone." She didn't replicate "Royals," and didn't bother trying. (The woozy, synth-filled "Homemade Dynamite" is even better, anyway. As are "Sober" and "Writer in the Dark.") Maybe that's why Grammy voters weren't altogether swayed. Plus, Grammy voters tend to go for big sellers, and despite enormous critical acclaim, Melodrama hasn't sold nearly as well as Pure Heroine.
Briefly, it seemed as though this might be Lorde's year to take home the Grammy for Album of the Year. She was the only woman nominated, in a crop of nominees that also included Kendrick Lamar and Jay-Z. Those hopes faded fast after reports circulated that the pop star wouldn't be performing at the Grammys because producers wouldn't allow her to perform solo—a privlege granted to most of the other (male) nominees. (Bafflingly, Variety reported that the New Zealand-born singer was asked to sing "American Girl" with other artists as part of a tribute to Tom Petty rather than her own material.) The award went to Bruno Mars and 24K Magic instead, honoring an album that satisfies the Grammy voters' affinity for nostalgic, apolitical fare and leaving both Lorde and Lamar in the dust.
Related: The influences on Lorde's Melodrama
Lorde's loss would have been easier to swallow had she gotten to perform. Even beyond the sexist dimensions of the decision, it denied us a performance that might have been as strange and miraculous as Lorde's interpretive-dance rendition of "Homemade Dynamite" at the MTV Video Music Awards. And the Grammys seemed to add insult to injury when they refused a Lorde performance but, for some inexplicable reason, gave ample air time to Sting and Shaggy performing a track from their forthcoming joint album. Throughout the evening, every indulgent or needlessly lengthy performance seemed like salt in the wound.
Melodrama is particularly flush with contradiction. The record manages to be both bracingly intimate ("Writer in the Dark") and hooky and massive all at once. Its production references peak '80s popcraft and contains feverish glimpse of the future. It's catchy enough to compete with the most utilitarian pop singles, yet dense and culturally omnivorous enough to sample Paul Simon and reference My Bloody Valentine all in the same track ("Hard Feelings/Loveless"). It is a party album about solitude.
And now it is an award-show loser but a winner on its own strange merits. Maybe they'll rue the day they snubbed a writer in the dark. Knowing the Grammys, though, probably not.