15 Miami-Dade School Staffers Die in 10 Days From COVID Complications
Fifteen staffers in the Miami-Dade County Public Schools District have reportedly died from COVID-19 in the last 10 days.
A spokesperson for unions in the school district told local television station NBC 6 about the employee deaths.
One of the staffers who died, Abe Coleman, was a third-grade math teacher for 31 years, according to CBS Miami.
He was also a site director for the 5000 Role Models of Excellence Project, a mentoring program for minority male students.
"I am deeply saddened by this heartbreaking loss. Mr. Coleman was one of the best that @5000RoleModels had working with our boys," U.S. Congresswoman Frederica Wilson, who founded the program, wrote on Twitter.
"He was a highly motivated, dedicated and inspirational site leader and will be dearly missed!" she added.
According to NBC 6, the identities of the other teachers or staff members who have died from COVID-19 haven't been released.
A spokesperson for the Miami-Dade County Public Schools told the station that it doesn't release information regarding the cause of death of employees and students.
"The loss of any of our employees is one that is always profoundly felt as every member of this organization is considered a part of Miami-Dade County Public Schools family," the district told NBC 6. "We extend our hearts and prayers to the loved ones of those whose lives have recently been lost."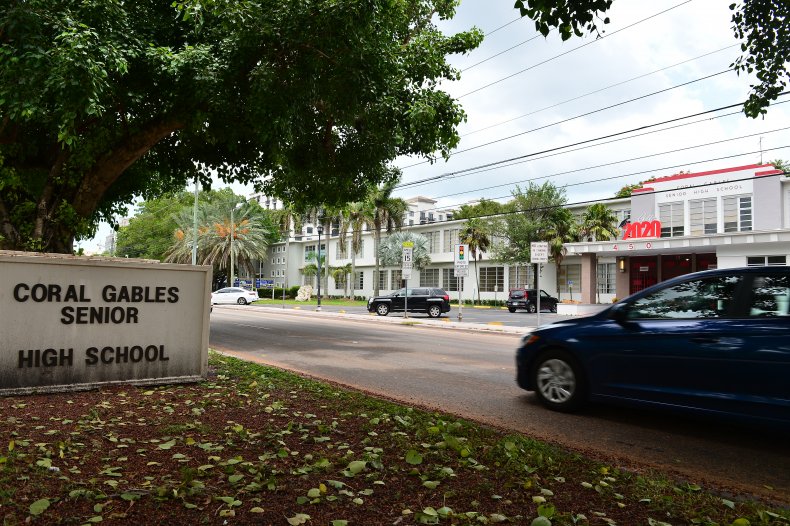 On Wednesday—before the news of the employee deaths was reported—a union official in Miami-Dade Public Schools said that three educators had died from the virus within a week. She said it appeared they had become sick before the school year began, and that they weren't vaccinated.
"I can tell you that these were phenomenal human beings. These are people that dedicated their lives to serving our community," Karla Hernandez-Mats, the president of the United Teacher of Dade, told NBC 6.
Miami-Dade County Public Schools did not immediately respond to Newsweek's request for comment on Friday afternoon.
Florida has faced a surge of COVID-19 deaths in recent weeks, and saw record numbers of daily deaths from the virus in August. Like many states, Florida has also seen an uptick in the number of children contracting the virus.
The Miami-Dade schools have defied Governor Ron DeSantis' ban on mask mandates, requiring masking among its students and staff.
A judge has ruled that DeSantis' mandate is not under the authority of the state government, but the governor has appealed that decision.