All the Plot Points '1883' Needs To Address in Season 2
While 1883 may have told the story of how the Dutton family found their way from Texas to Montana, there's still plenty of story left to tell, and plenty more ideas left in the head of creator Taylor Sheridan, according to one cast member.
The first season came to an end on Paramount+ on Sunday, with all ten episodes of 1883 available to watch now. Despite launching as a spin-off to the show Yellowstone, 1883 has become immensely popular and even secured itself a second season. Another time period-titled show 1932, has been confirmed by Paramount too, further enhancing the Dutton family story.
With the events of 1883 now being played out, there are still some loose ends to tie up before Season 2, especially when it comes to the Dutton family.
A full spoiler warning is in place as from here on out, we'll be discussing the events of 1883 Episode 10, "This Is Not Your Heaven."
How the Duttons Settle in Montana
The season finale revealed how the tragic death of Elsa Dutton (Isabel May) led the rest of the Dutton family to settle in Montana on the site we assume to be Yellowstone.
The story finishes in 1883 but as we've seen in flashback scenes to 1893 contained within Yellowstone, the drama continues for the Duttons.
Elsa was always conspicuously missing from the flashback scenes, which suggested that her fate was always sealed, but a new Dutton child has appeared in the form of Spencer Dutton. That implies that sometime in the next couple of years, Margaret (Faith Hill) and James (Tim McGraw) Dutton will have another son, a younger brother to John Sr. (Audie Rick).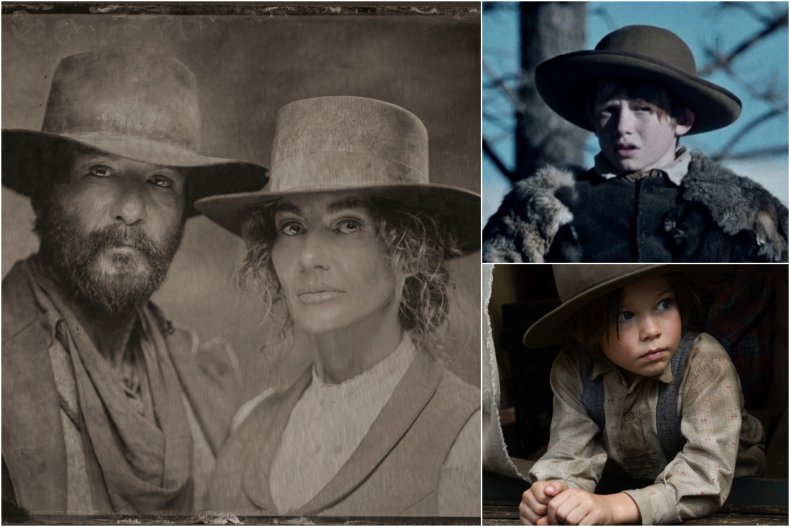 The flashback scenes have shown James in a tense stand-off with Native Americans who claim to have ownership over the land, and another with James coming back after confronting horse thieves.
During the final moments of Episode 10 of 1883, the epilogue showed what each of the surviving characters did one year later. The only characters who weren't shown were the Duttons, who we can assume will have their story told in the next season.
Although it's assumed she won't be returning to 1883, in an interview with Newsweek May said creator Taylor Sheridan has "storylines upon storylines already developed in mind" for the future of the show.
Surviving Members of the 1883 Pioneers
There were three different stories to tell at the very end of Season 1 of 1883.
Sam Elliott is unlikely to return as Shea Brennan after the character shot himself on the beach at the end. Josef (Marc Rissmann), now living alone with one leg after his wife Risa died and his leg was amputated, could return as the final moments show him attempting to build a home in an empty land.
Thomas (LaMonica Garrett) had the happiest ending with Romani widow Noemi (Gratiela Brancusi) and her children. The quartet find themselves an empty plot of land near a stream and announce their intention to build a house.
Garrett told Newsweek that he doesn't know what's happening next, but he's eager to return to the character of Thomas. "If it carries on, I would jump back in with both feet and both spurs and all that good stuff, chaps, everything."
He continued: "My team is going to contact me on Monday after the finale when the dust settles, and we'll kind of gather ourselves and go chat with Paramount, so I don't know what the deal is. But if it keeps going, I'm all in."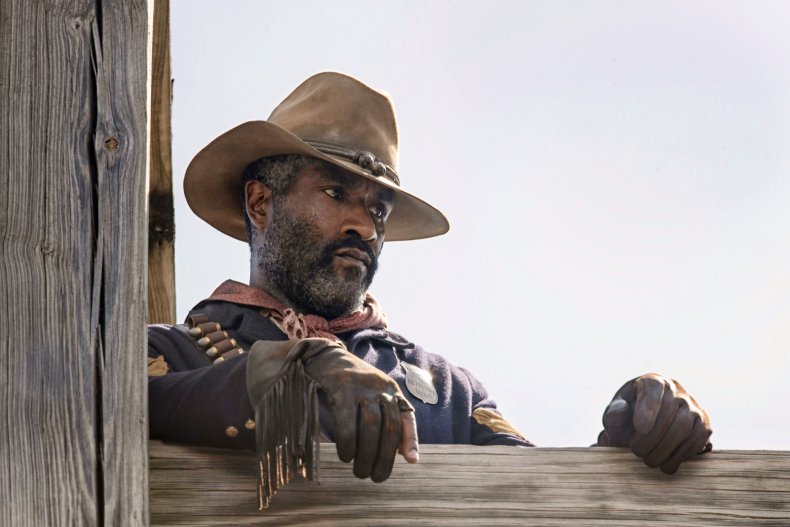 Progressing to 1932
The latest series announced by Paramount relating to the Yellowstone story and the Dutton family is 1932. The show, currently in development, will focus on the time of Western Expansion, Prohibition and the Great Depression.
Being set almost fifty years after the events of 1883, it's entirely possible that we may see some characters return for the new season. While Margaret and James may not still be around, their children John Sr. and Spencer Dutton would only be in their forties and fifties.
It's entirely possible for 1932 to feature other young cast members we've met during 1883 too, with the likes of Elsa's husband Sam, Noemi's children, and perhaps even Josef being young enough to survive for another 50 years.
The next series in the Yellowstone universe created by Taylor Sheridan is set to be 6666, a modern day story set at the Four Sixes ranch in Texas, which featured heavily during Season 4 of Yellowstone.
There are currently no details available on when we'll see Season 2 of 1883.
Season 1 of 1883 is available to watch on Paramount+ now.