It's Not An Alternative Fact: '1984' is Coming to Broadway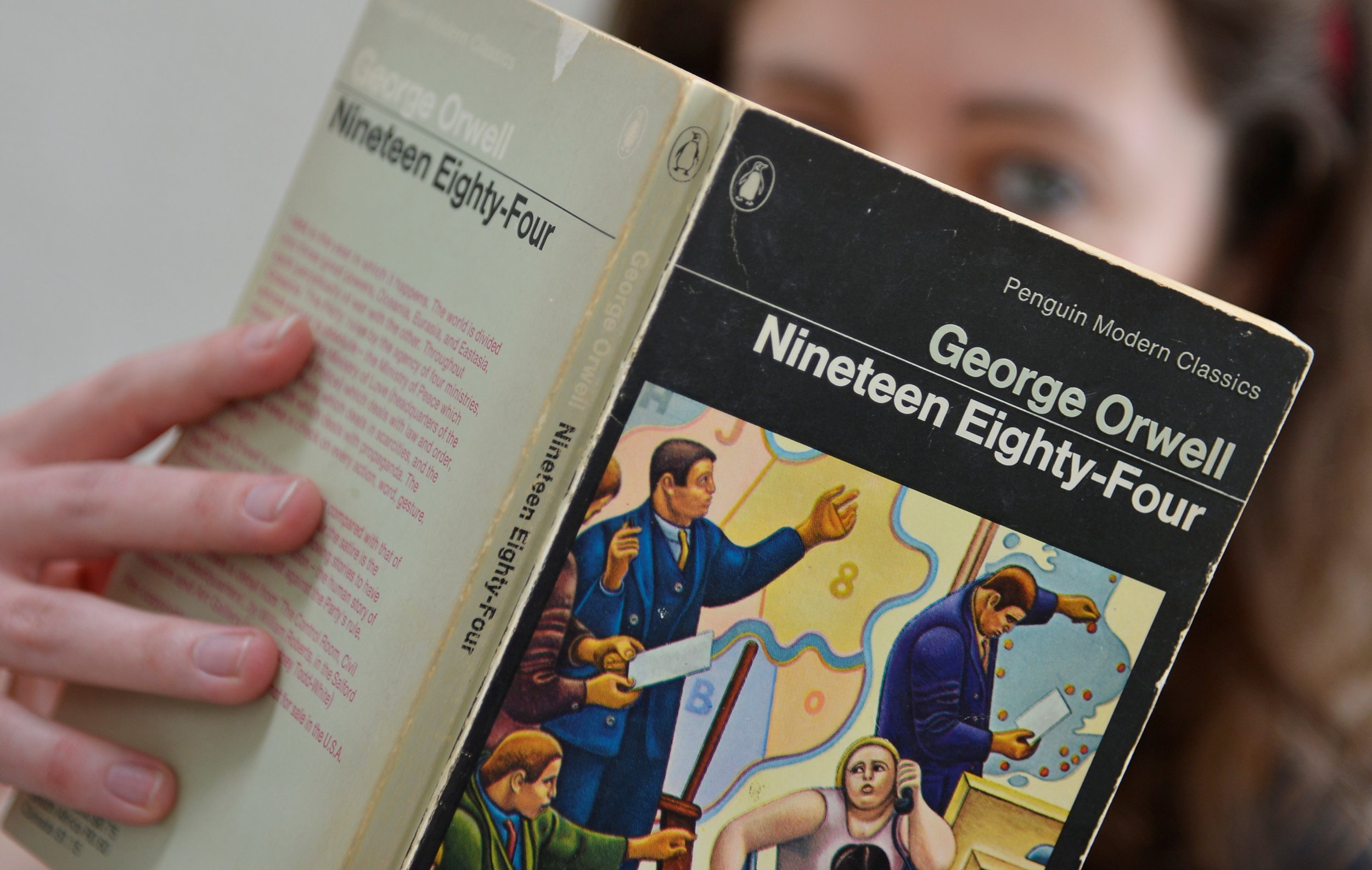 The Sunday after Donald Trump was inaugurated, Kellyanne Conway said on Meet the Press that Press Secretary Sean Spicer was using "alternative facts" to describe the size of the crowd that showed up to watch their boss take the oath of office.
The idea of alternative facts was prominent throughout George Orwell's dystopian novel 1984, and Conway's use of the phrase caused the 68-year-old book to move to the top of Amazon's best-seller list. Now a stage adaptation is coming to Broadway, according to Variety.
Related: A pizza chain has introduced an 'alternative facts' pizza with zero calories
The production, which will open June 22 at the Hudson Theatre, is backed by producer Sonia Friedman and Hollywood super-producer Scott Rudin. It will be directed by Robert Icke, who originally co-adapted the novel for the stage in London, where it debuted under his direction in 2014. According to the Los Angeles Times, the stage version "uses hidden cameras and screens carried by actors or placed onstage to zero in on the cautionary tale of an insidious surveillance state—and to convey the chilling ways Orwell's story is more prescient today than ever before."
Though 1984 won't be coming to New York until June, a production opened January 13 in Los Angeles, and in Washington, D.C., last year.
Orwell's work was invoked in reference to Trump well before Conway's comments following the inauguration. Many have compared the "Newspeak" used by the novel's Big Brother to Trump's campaign rhetoric. In November, Libertarian vice presidential candidate William Weld actually read a few sentences from the novel on MSNBC.
He read:
"Before the Hate had proceeded for 30 seconds, uncontrollable exclamations of rage were breaking out from half the people in the room.... In its second minute the Hate rose to a frenzy. People were leaping up and down in their places and shouting at the top of their voices.... The horrible thing about the Two Minutes Hate was not that one was obliged to act a part, but that it was impossible to avoid joining in.... And yet the rage that one felt was an abstract, undirected emotion which could be switched from one object to another like the flame of a blowlamp."
"Welcome to Donald Trump's America, everybody," Weld concluded after finishing the passage. Three months later, many would claim the comparison is becoming increasingly literal, one alternative fact at a time. Thanks to Friedman, Rudin and Icke, Broadway theatergoers will finally be made aware of the resemblance this summer.
Read more from Newsweek.com:
- George Orwell statue at BBC headquarters wins planning permission
- Seth Meyers grills Kellyanne Conway on 'Late Night'
- Trump adviser Kellyanne Conway blames Iraqi refugees for fake Bowling Green massacre