Features
Hard to believe, but Healthcare.gov might not be CGI's biggest headache
Lululemon's fat-hating founder provides a big opportunity for his competitors
In Focus
Protesters clash with riot police during a rally to support EU integration in central Kiev, Nov. 24, 2013. Tens of thousands of supporters of Ukraine's European integration flooded central Kiev on Sunday to protest against the government's decision to drop plans to sign a landmark deal with the European Union in Vilnius on November 29 and to revive talks on ties with Russia.
Launch Slideshow

4 PHOTOS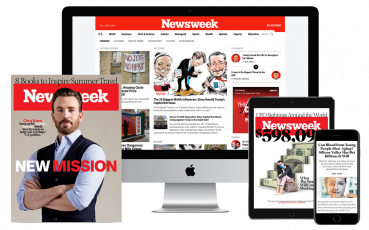 Keep Up With the Stories that really matter By
Subscribing Now
Periscope
Is flying B-52s over islands claimed by China enough to deter further encroachment on Japanese territory?
Horizons
A knock-off Gucci purse won't get you killed. A knock-off Boeing 737 might

Keep Up With the Stories that really matter By
Subscribing Now
Downtime
A simple new press makes the breakfast sandwich of champions