Features
Comedian Sarah Cooper talks about how she makes viral videos using Trump's words verbatim.
The presumptive Democratic nominee for president is well known for his garbled statements and inappropriate remarks but his career, surprisingly, has also been filled with eloquent and inspiring speeches. Here's a sampling of the best and worst of Biden, the orator.
The COVID-19 pandemic will trigger a "tsunami" of suicides, drug overdoses, domestic violence and depression, experts say.
In Focus
New York City Demonstrations broke out on May 29 in New York City to protest the death of Floyd, who passed away in police custody four days earlier. Thousands, for instance, gathered in front of the Barclays Center in Brooklyn. According to The New York Times, some demonstrators "hurled bottles...at police, who responded with pepper spray." Pictured here: New York police officers arrest a protester during a "Black Lives Matter" rally.
Launch Slideshow

4 PHOTOS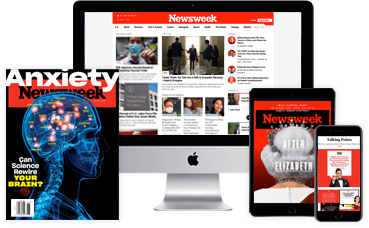 Keep Up With the Stories that really matter By
Subscribing Now
Periscope
"This virus is going to continue to spread by the force of what I call viral gravity," says Michael Osterholm. "It's biology, chemistry and physics. No policy decisions are going to keep it from happening."
NewsGuard's Misinformation Monitor tracks misinformation with exclusive data from five countries. Here's the May 2020 edition.
Downtime
In an excerpt from her new book, Miss Manners takes on the challenges of maintaining polite interactions among people who really want to stick their (ideally well-covered) noses into others' business in the age of the coronavirus pandemic.
In this Q&A, Judith Martin, aka Miss Manners, shares her unvarnished views on emojis, over-the-top weddings and today's new foundation garments in light of COVID-19.
Lisa Kudrow talks about her new Netflix series 'Space Force,' the 'Friends' reunion special on HBO Max and whether she'd do a third season of her cult-favorite series 'The Comeback.'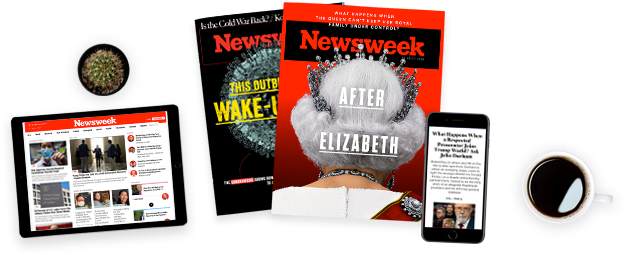 In-depth stories you don't see elsewhere about topics you want to read!